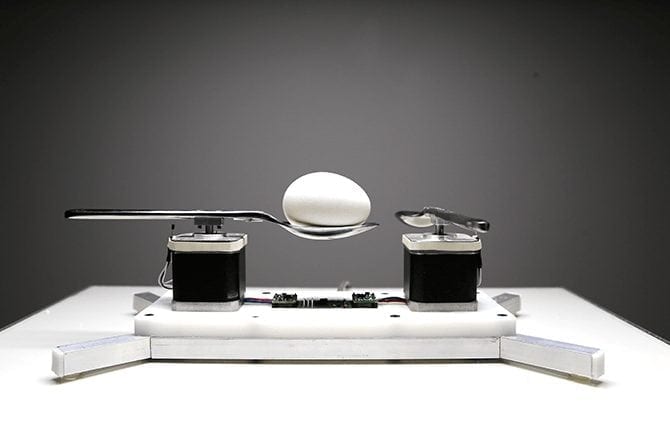 PROGRAMMED KINETIC SCULPTURES
"De choses et d'autres" is a series of autonomous and programmed kinetic sculptures investigating, through simple games of balance and random forces, the unpredictability of Nature and the possibility of the failure by the part of an electronic device's reiterated act. These devices unveil the poetical aspect of everyday elements that often we don't notice and we are unable to control.
Samuel St-Aubin has been part of the world of electronic arts since 2002. Self-made artist and electronic technician, Samuel St-Aubin gives new life to everyday objects, radically changing their usual function. With unyielding precision, his works allow us to discover everyday poetics.  St-Aubin has always contributed to produce the work of many Quebec artists.

---
Foto © Samuel St-Aubin

December
Wednesday 11 Québec