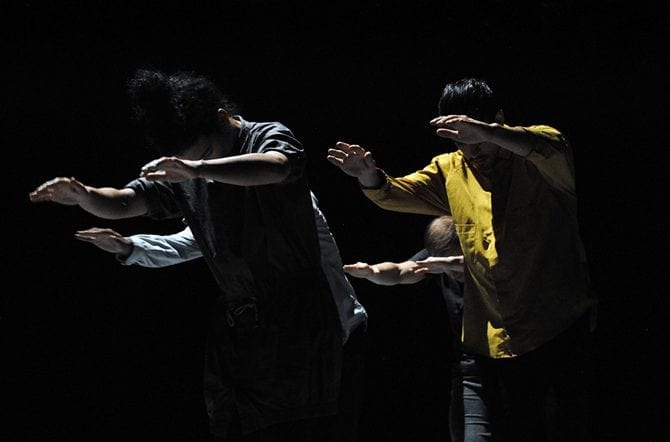 Each year the Aerowaves network selects 20 of the most promising emerging choreographers in Europe.  Aerowaves is now accepting applications from early-career choreographers who wish to become one of the Aerowaves Twenty artists for 2016.
Dance artists selected to the Aerowaves Twenty will have their work promoted for one year via the Aerowaves network and everyone who applies has a chance to have their work programmed by the partners of the Aerowaves network.
Additionally, choreographers who apply have the chance to be programmed in Spring Forward festival in Pilsen, Czech Republic in April 2016. Spring Forward is a key international dance festival that attracts more than one hundred dance and performing arts programmers each year.
Eligibility Criteria:
You must be resident in Europe to apply
You may apply with only one work per year
The work you are submitting must have been made in geographical Europe
Your work must be 15-40 minutes in length
Your work should be easily included in a double or triple bill and have simple technical requirements
Work by postgraduate students is eligible, but not work by undergraduates
You must fill in the Aerowaves application form correctly, upload your video to Vimeo, providing us with the link and the password if necessary and send us the original video file by We Transfer
Previous Aerowaves applicants, successful or unsuccessful, may apply again – but you cannot apply with the same work twice
You must be prepared to perform for a small fee, based on a guideline amount of €200 per person travelling, per performance when undertaking performances with Partners supported by Aerowaves
For Spring Forward, fees are based on €100 per person travelling, per performance, in recognition of the additional promotional value of the festival
Deadline is 14 September 2015. 
Selection takes place at the Annual Aerowaves Partner Meeting at the end of October 2015.
Find out more about Aerowaves, read the application guidelines and fill in an online application form here: http://aerowaves.org/artists/opportunities-for-artists



Potrebbe interessarti anche