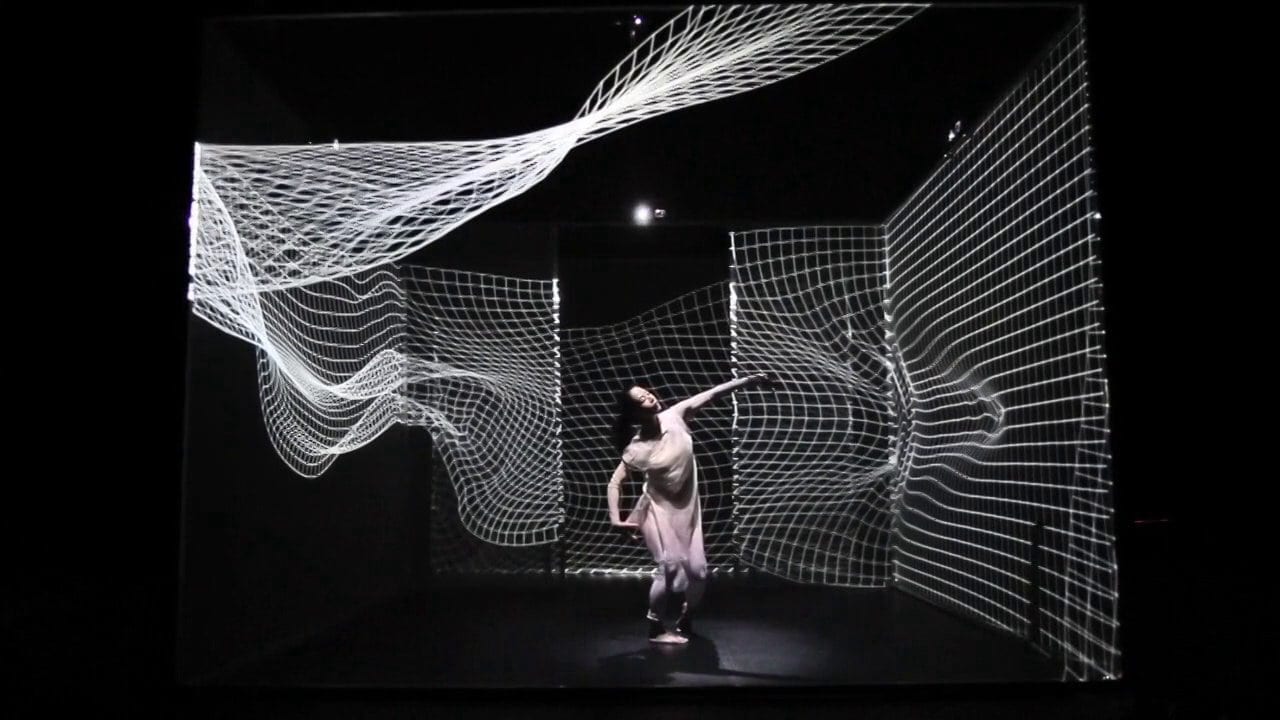 24 – 25 October 8pm + 10pm
la Pelanda – ex Mattatoio
The Japanese term "Hakanaï" stands for fragile, incorporeal, and un-permanent and the Adrien M / Claire B's performance has an evanescent and light atmosphere between a technological dream and reality. "Hakanaï" may appear a solo but it's actually a high spectacular dialogue between a dancer and the digital set surrounding her. A series of images are projected on a white tulle canvas that transforms according to the dancer's movement. An abstract dimension built around human capacity of creating and dominating the surroundings to enter the imaginary and the unconscious.
composto e diretto da Adrien Mondot e Claire Bardainne
danza Akiko Kajihara
interpretazione digitale (alternata) Adrien Mondot, Claire Bardainne
interpretazione suono Christophe Sartori, Loïs Drouglazet
strumenti digitali Loïs Drouglazet, Christophe Sartori
supervisore esterno Charlotte Farcet
direttore tecnico Alexis Bergeron
amministratore Marek Vuiton
booking Charlotte Auché
prodotto da Adrien M / Claire B
co-prodotto, finanziato e sostenuto da Les Subsistances, Lyon / Centre Pompidou-Metz La Ferme du Buisson, Scène nationale de Marne-la-Vallée, Noisiel / Hexagone Scène Nationale Arts Sciences – Meylan / Les Champs Libres, Rennes / Centre des Arts, Enghien / Maison de la Culture de Nevers / City of Lille / Ministry of Culture and Communication / DICREAM
La Compagnia Adrien M / Claire B è accreditata da DRAC Rhône-Alpes, Rhône-Alpes Region e sostenuta dalla città di Lione.