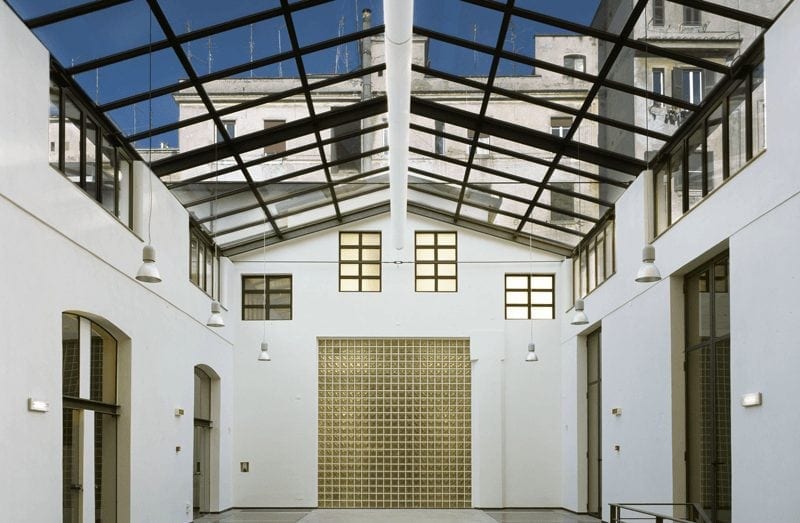 The Opificio Romaeuropa is an open space factory with free Wi-Fi and represents the merging of digital culture and different forms of audio-visual creation and communication – from contemporary art to the most recent performing and digital arts' productions.
Modular spaces based, the factory is a perfect example of aesthetics quality and functional value. The building is designed to host live performances and projections, in addition to meetings, conferences, events, workshops and shootings. The Opificio is settled in the historic Ostiense district; it is a 1500m2 two levels location and it may host about 100 people seated or 200 standing.
Opificio is a wide open place for audience participation, offering multiple artistic crossroads and experiences which best represents Romaeuropa's vision in a strongly contemporary environment. The factory is provided with a 200m2 multifunctional space that may be obscured completely and fitted with projection screen, projector, sound system, audio-video control desk and logistic restroom and kitchen.
Contact and info via opificio@romaeuropa.net | +39 06 45553063
Yesterday …