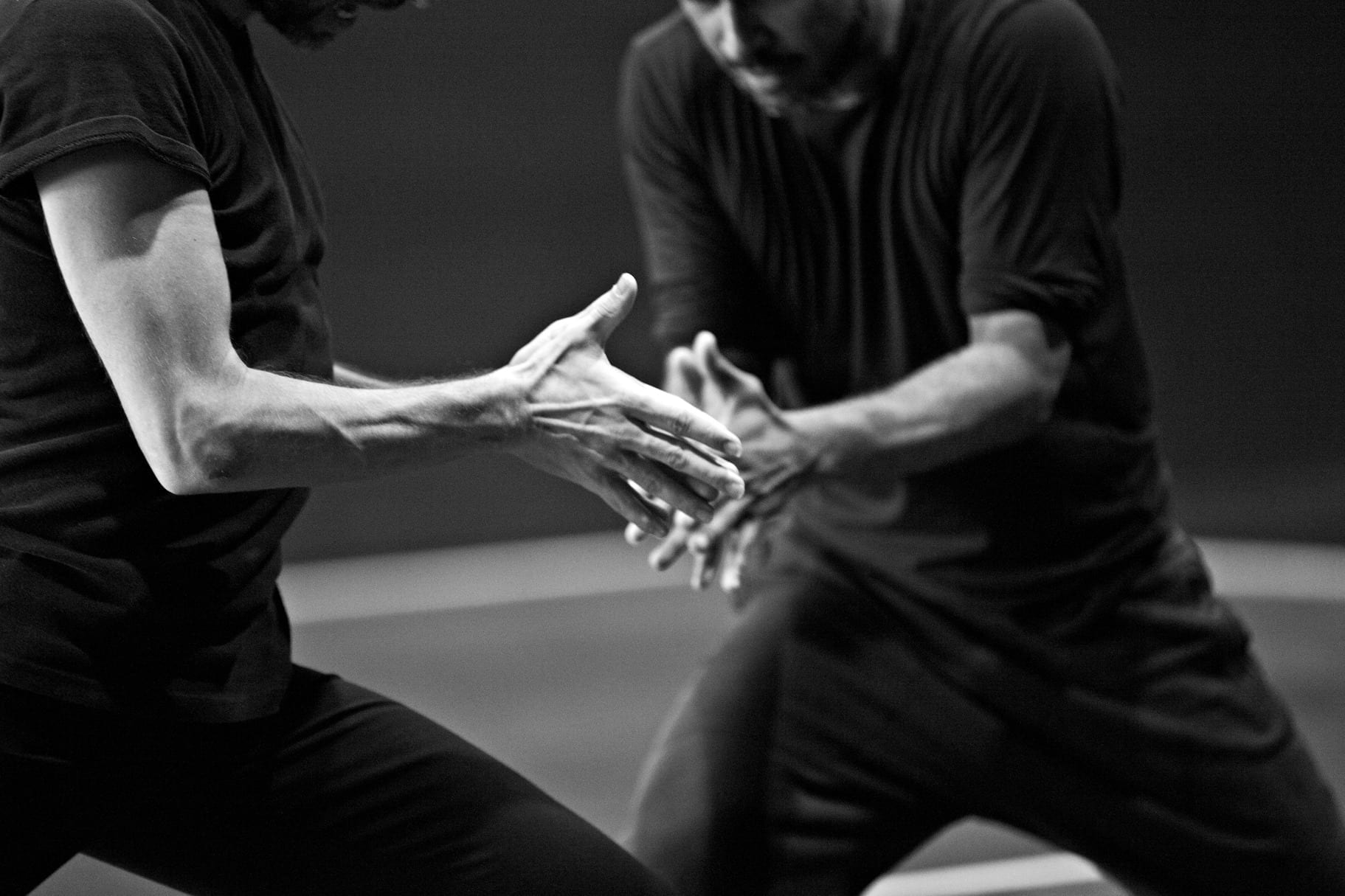 NATIONAL PREMIERE
24 – 26 September 9pm
Auditorium Conciliazione
EVENING PROGRAMME
APPENA FATTO!
Strong roots or fast feet? This is Akram Khan and Israel Galván's wondering in "Torobaka" -29th Romaeuropa Festival opening-. Starting from the Dada poem "Toto-vaca" by Tristan Tzara, they create a brand new word that combines the terms bull and cow -both sacred and symbolic animals in Khan and Galván's culture-: "Torobaka", an emblematic fusion between two strong personalities, a theatrical challenge that leads to unexplored pats of choreography with an anarchic spirit. Six musicians -on stage with Galván and Khan- play live to capture every gesture and movement of these two promising contemporary dancers.
direttori artistici/coreografi/performers Akram Khan e Israel Galván
musiche arrangiate e interpretate da David Azurza, Bobote, Christine Leboutte, B C Manjunath
disegno luci Michael Hulls costumi Kimie Nakano
sound design Pedro León
direttore prove Jose Agudo
coordinatore di produzione Amapola López
direttore di produzione Sander Loonen
coordinatore tecnico Pablo Pujol
tour managers Amapola López e Mashitah Omar
produzione Farooq Chaudhry & Bia Oliveira (Khan Chaudhry Productions) e Chema Blanco & Cisco Casado (A Negro Producciones)
co-produzione MC2: Grenoble, Sadler's Wells London, Mercat de les Flors Barcelona,Théâtre de la Ville Paris, Les Théâtres de la Ville de Luxembourg, Festival Montpellier Danse 2015, Onassis Cultural Centre – Athens, Esplanade – Theatres on the Bay Singapore, Prakriti Foundation, Flamenco Biënnale Nederland, Concertgebouw Brugge, HELLERAU – European Center for the Arts Dresden, Festspielhaus St. Pölten, Romaeuropa Festival
sponsorizzato da COLAS
prodotto durante la residenza di Mercat de les Flors Barcelona e MC2: Grenoble
sostenuto da Arts Council England
Israel Galván è Artista Associato del Théâtre de la Ville Paris e Mercat de les Flors Barcelona.
Akram Khan è Artista Associato di MC2: Grenoble e Sadler's Wells London in cooperazione internazionale.