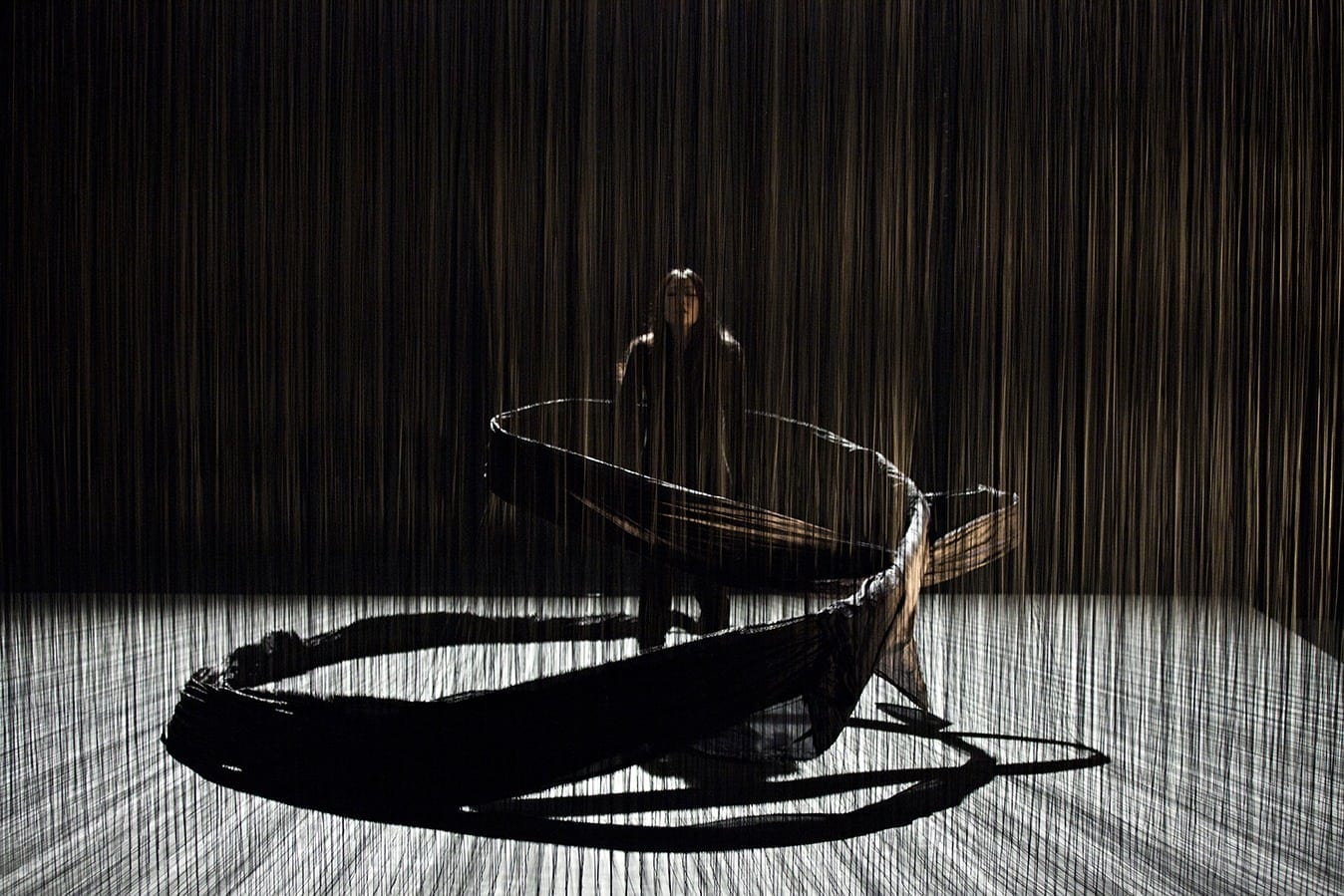 27 – 30 November  9pm | sun 5pm
Teatro Brancaccio
EVENING PROGRAMME
APPENA FATTO!
"Plexus" is a magical performance and a melting pot of art, between the director and playwright Aurélien Bory and the young dancer and choreographer Kaori Ito, a muse of an entire choreographers' generation: «I've built the staging around the idea of a Kaori's portrait -said Bory- and I've started by the internal nervous system to connect with the outer space, trying to create a net of strings and memories». Ito actually moves into a suspended universe and is co-author of the choreographic part: "Plexus" -Latin for braid and twist- is Bory's theatrical circus perfect picture, with its dance, acrobatics, music and visual art performances.
con Kaori Ito
ideazione, scenografia e regia Aurélien Bory
coreografie Kaori Ito
musiche originali Joan Cambon
disegno luci Arno Veyrat
direttore di palco Tristan Baudoin
suono Stéphane Ley
costumi Sylvie Marcucci
ricerca e adattamento Taïcyr Fadel
scenografia Pierre Gosselin
macchine Marc Bizet
direzione tecnica Arno Veyrat
produzione e booking Florence Meurisse, Léonor Manuel, Christelle Lordonné, Marie Reculon
produzione Compagnie 111 – Aurélien Bory
co-produzione Le Grand T théâtre de Loire-Atlantique Nantes, Théâtre Vidy-Lausanne, Théâtre de la Ville Paris, Le Parvis scène nationale Tarbes-Pyrénées, Les Théâtres de la Ville de Luxembourg, La Coursive scène nationale de La Rochelle, Agora pôle national des arts du cirque Boulazac-Aquitaine
prove Le Grand T théâtre de Loire-Atlantique Nantes, Théâtre Garonne scène européenne Toulouse, Théâtre Vidy-Lausanne
La Compagnie 111 – Aurélien Bory è scritturata dal Ministère de la Culture et de la Communication – Direction Régionale Affaires Culturelles Midi-Pyrénées, Region Midi-Pyrénées e Ville de Toulouse con il sostegno dell'Usine teatro sovvenzionato per l'arte di strada – Tournefeuille Toulouse Métropole
e si avvale inoltre del supporto del Conseil Général de Haute-Garonne per lo sviluppo dei suoi progetti.
La Compagnie 111 – Aurélien Bory è artista associato de Le Grand T, Scène conventionnée Loire-Atlantique/Nantes. La Compagnie 111 – Aurélien Bory è artistia invitato del TNT – Théâtre National de Toulouse Midi-Pyrénées e artista supportato del Théâtre de l'Archipel scène national in Perpignan.