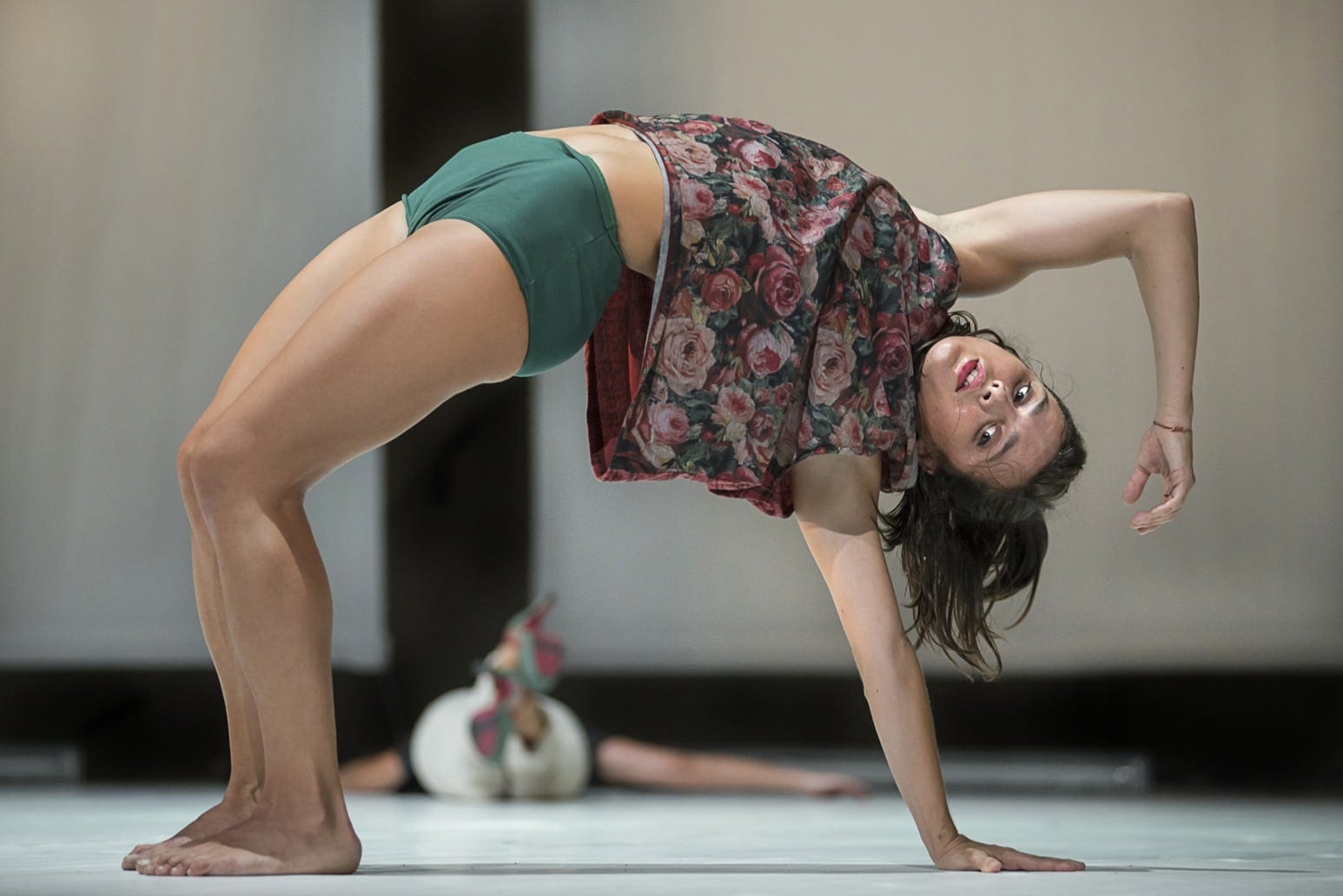 7 November 9pm
Piccolo Eliseo Patroni Griffi

Daniele Ninarello's new production "Rock Rose Wow" is supported by Movin' Up 2012 II session and is the Teatro del Tempo Presente's announcement winner. "Rock Rose Wow" brings three different bodies on stage, each very different from the other, leaded by its own ego and occupied in taking care of a repetitive and not evolving mechanism. Movement holds up a corporeal and psychological revolution in an accelerate state and looks into individuals multiple personalities. On one hand "Rock Rose" is able to turn humans into strong and brave individuals and releasing them from psycho-physical inhibitions. On the other hand "Wow" turns fear into courage and panic into the ability of rationalising every situation.
concept e coreografia Daniele Ninarello
performance Annamaria Ajmone, Marta Ciàppina e Daniele Ninarello
drammaturgia Carlotta Scioldo
musiche Mauro Casappa
set Paolo Matteo Patrucco
disegno luci Cristian Perria
produzione Associazione Culturale CodedUomo
co-produzione Fondazione Fabbrica Europa per le arti contemporanee, Lavanderia a Vapore-Centro di eccellenza per la danza di Collegno (Torino), Balletto dell'Esperia/Palcoscenico Danza (Torino), Festival Interplay/Mosaico Danza (Torino), Electa Creative Arts (Teramo), Tanztendenz München (D)
con il supporto del progetto DE.MO./MOVIN'UP II sessione 2012
con il sostegno di CDC-Les Hivernales (F)
Progetto vincitore del bando "Teatri del Tempo Presente 2013" promosso dalla Fondazione Piemonte dal Vivo/Circuito Regionale dello Spettacolo e MiBAC-Ministero per i Beni e le Attività Culturali.