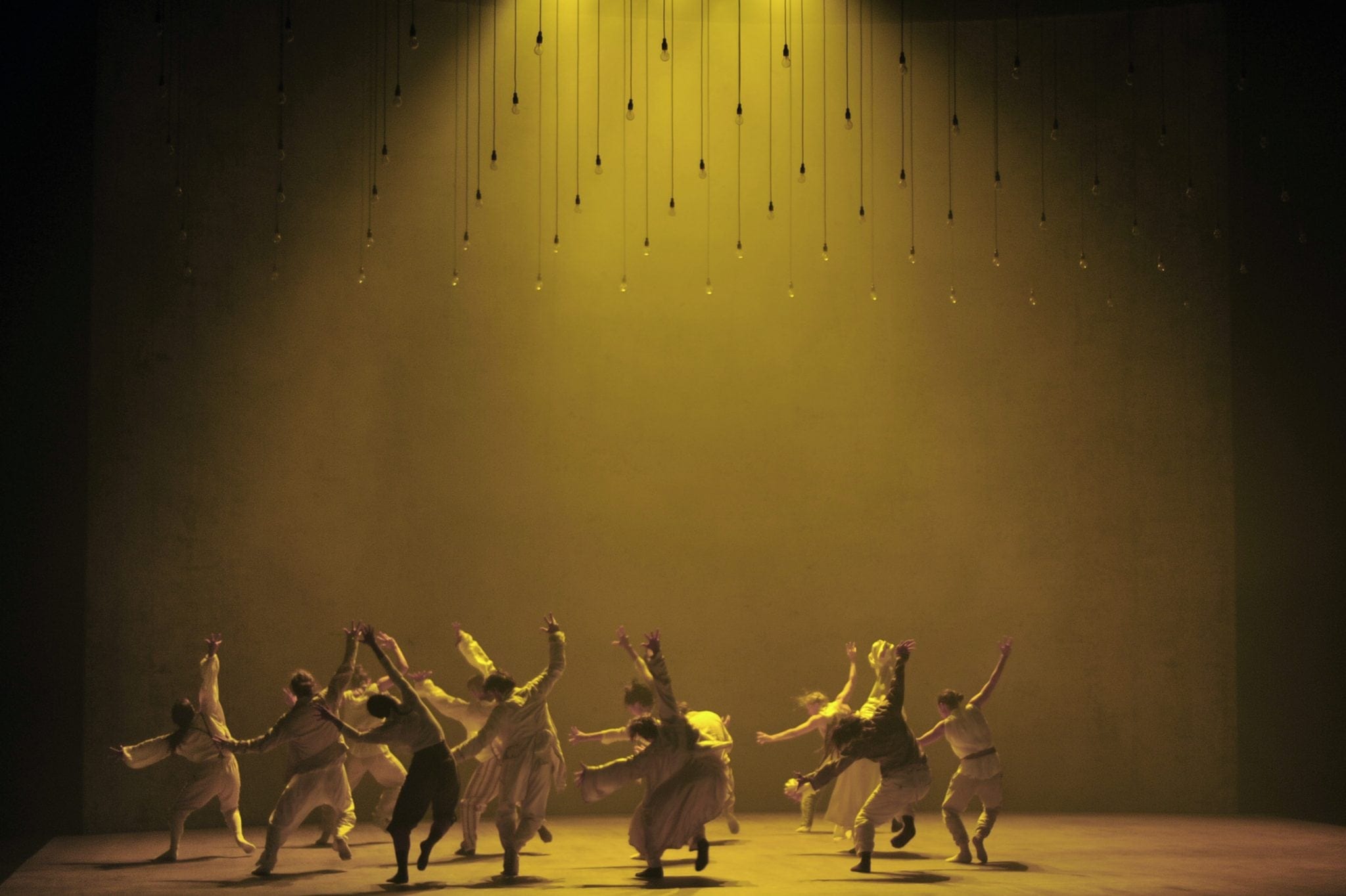 NATIONAL PREMIERE
30 September – 1 October 9pm
Teatro Argentina
«The sun is beautiful, bright and we all crave for it, but it's also very hot and dangerous», says Hofesh Shechter about "Sun", his new creation. A powerful dancing performance and a step forward into Anglo-Israeli choreographer's research. His style is influenced by Middle Eastern and North European folk dance; Shechter reinterprets both into energetic and contemporary group choreographies, set up in solos,  furious rhythms and a strong and aggressive soundtrack -partially created by himself or drew from a wide repertory that goes from classic to rock music. "Sun" is a performance about power and its logics, which can be cruel and violent sometimes but also grotesque.
coreografia e musica Hofesh Shechter
scene Merle Hensel
disegno luci Lee Curran
costumi Christina Cunningham
danzatori Paula Alonso Gómez, Maeva Berthelot, Chien-Ming Chang, Frederic Despierre, Neus Gil Cortés, Bruno Karim Guillore, Philip Hulford (Assistente alle prove), Yeji Kim, Kim Kohlmann, Erion Kruja, Merel Lammers, Attila Ronai, Diogo Sousa
danzatori apprendisti: Madeleine Fairminer, Clara Villalba
produzione Hofesh Shechter Company
con il supporto di Bruno Wang e The Columbia Foundation fund della London Community Foundation
co-produzione Brighton Dome & Brighton Festival, Sadler's Wells London, Melbourne Festival, Les Théâtres de la Ville de Luxembourg, Théâtre de la Ville – Paris, Festspielhaus St Pölten, Berliner Festspiele – Foreign Affairs, Romaeuropa Festival in collaborazione con Teatro di Roma
con il sostegno del Mercat de les Flors e il Theatre Royal Plymouth
La Hofesh Shechter Company è sostenuta da fondi pubblici provenienti dalla National Lottery attraverso Arts Council England.
Hofesh Shechter è un artista associato del Sadler's Wells e la Hofesh Shechter Company
è compagnia in residenza al Brigthon.