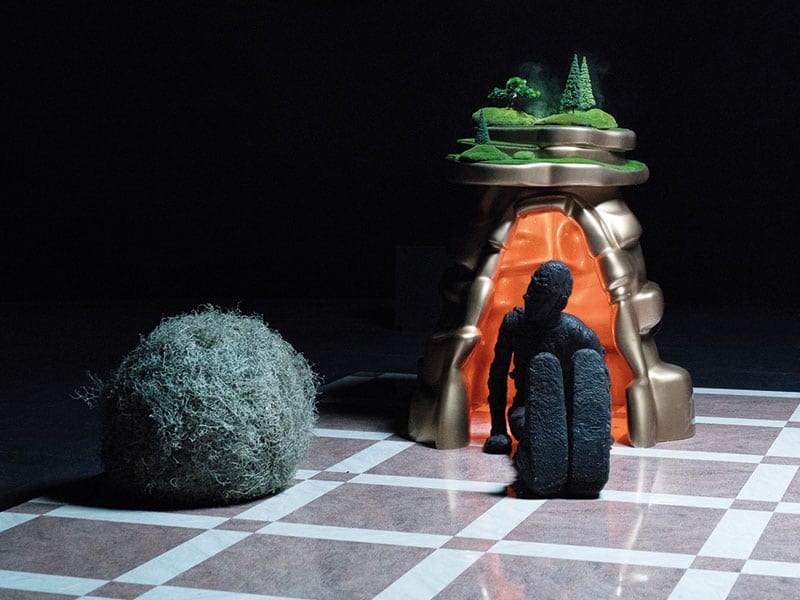 I sogni di Anontio (Antoine's Dreams) is an adaptation designed exclusively for younger children, taken from the show Ermitologie presented during the REf kids + family.
The visionary and the vision are the characteristics at the heart of the French duo's performances, remaining to offer young spectators access to a fantastic universe inhabited by imaginary figures.
The hermit Antoine lives in a golden cave decorated with miniature landscapes. This man-sculpture interacts and dialogues with a Palaeolithic Venus or with strange animals that have escaped from a painting by Max Ernst. From this dialogue comes a fantastic dream aimed at stimulating the perception of the young audience, in a perfect union of theatre, painting, sculpture and extremely playful moments.


Duration 40' Concept, Staging, Sculptures Yvan Clédat, Coco Petitpierre With Erwan Ha Kyoon Larcher, Coco Petitpierre, Sylvain Riéjou Set Stéphane Vecchione Lights Yan Godat Photo © Martin Argyroglo