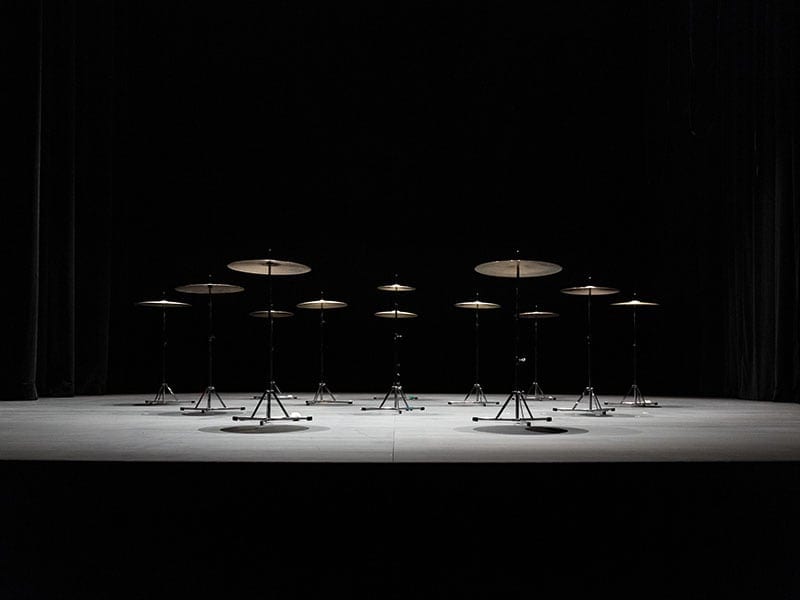 Considered one of the leading exponents of contemporary computer music and one of the pioneers of abstract music, Japanese composer and artist Ryoji Ikeda has earned a place in the history of music thanks to his precision and mathematical aesthetics, combined with a focus on the essential characteristics of sound and light.
Physical and scientific phenomena are the bases of his study that renders the sound and visual media his own, as immersive performances and installations. Devised in collaboration with the Eklekto, a group of contemporary percussionists founded in Geneva in 1974, music for percussion marks a new direction in the prolific career of the artist. Ikeda abandons projections and electronics to focus on the purity of the sound produced by a group of 4 percussionists.
The result – presented live in Italy for the first time – is a set of minimalist compositions for the body, triangles, plates, crotales and metals, able to sketch out an auditory continuity with the composer's entire body of work.

Duration 45' Concept, Composition Ryoji Ikeda Percussionists (Eklekto) Alexandre Babel, Stéphane Garin, Lucas Genas, Dorian Fretto Stage manager (Eklekto) Nada Rojnic Co-production Eklekto Geneva Percussion Center, Ryoji Ikeda Studio, La Bâtie Festival de Genève Tour production Richard Castelli - Epidemic Photo © Raphaelle Mueller