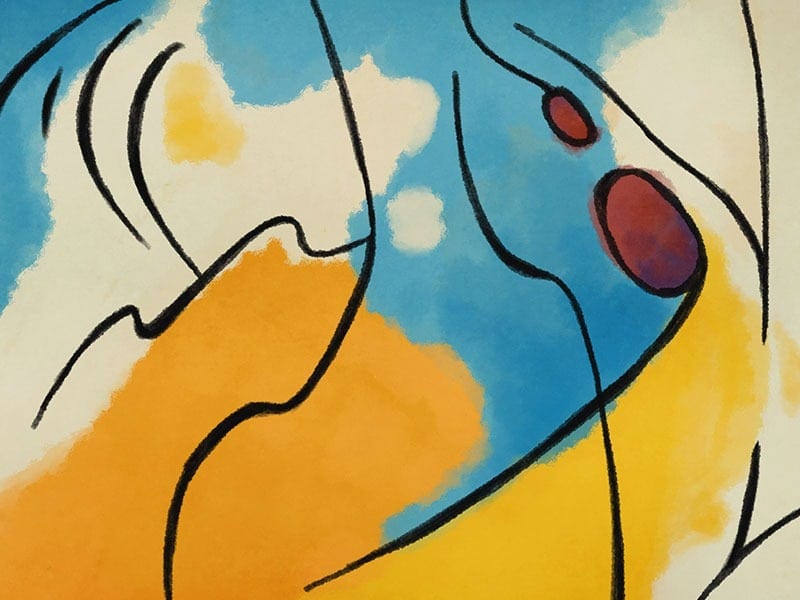 Composed of directors, set designers, costume designers, video artists and graphic designers, Officine K is a collective of artists operating in the image production sector, applying new technologies and reflections on painting and graphic design.
For some time, the group has been working with Giorgio Barberio Corsetti and his company Fattore K. Over time, a strong focus on performing arts has evolved, presented in an installation-show specially designed for REf kids + family and dedicated to children aged 18 months to 2 years. A white carpet hosts the young audience and, thanks to the perception of their presence, reveals extraordinary images inspired by the great masters of abstract painting, such as Miró and Kandinsky.
A succession of animated events gives life to variations that accompany the children throughout a fantastic and engaging experience, with colours and various abstract forms. Not just a performance, but an interactive experience that renders children protagonists of a real artistic game.
Duration 50' Installation by Alessandra Solimene, Lorenzo Bruno, Igor Renzetti from Officine K Audio Graziano Lella