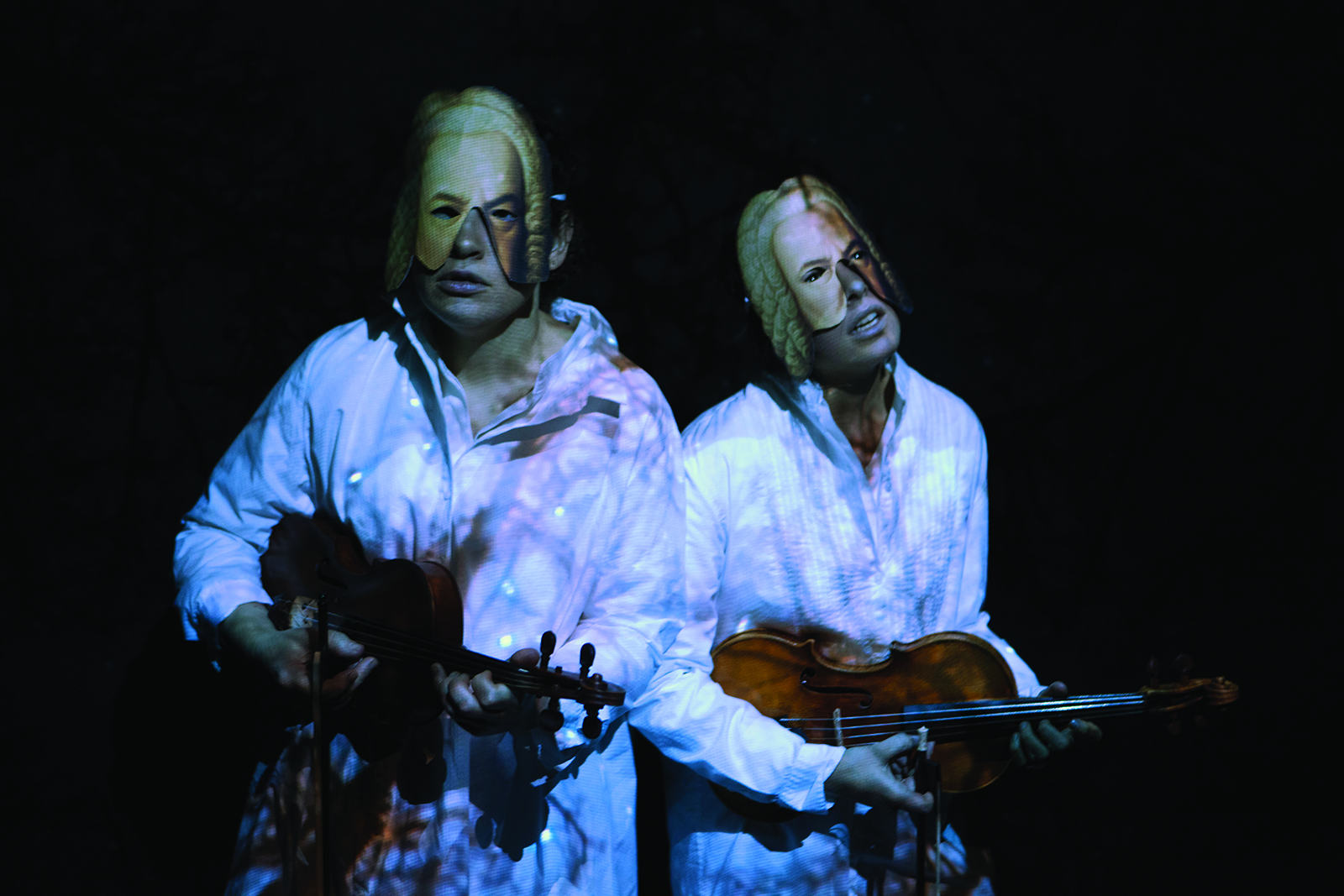 Zonzo Compagnie travel the world with their shows, bringing to life the universe of the most important international musicians and composers. 250 years after the death of Johan Sebastian Bach, the company invites us to discover the world of this pillar of western culture with 3ACH: two violinists create a multimedia and immersive performance in which the young public are invited to literally touch and discover the talent of one of the geniuses of musical history.
Zonzo Compagnie is an international trendsetter when it comes to music projects for young audiences. It does so with BIG BANG Festival, an adventurous music festival that has found a fixed spot for its unique concept in Belgium, France, Greece, The Netherlands, Spain, Portugal, Iceland, Estonia, Ireland and Canada. BIG BANG Festival was awarded the EFFE award as Europe's most innovative festival. Zonzo Compagnie also creates performances that take music as their point of departure in an extraordinary way. They enchant their audience with intriguing portraits of composers such as John Cage, Miles Davis, J.S. Bach, Luciano Berio and Thelonious Monk, surprise with wonderous sound installations, stir emotions with gorgeous songs and leave an impression with their multimedial setup. In their Antwerp home base, Zonzo Compagnie is also the proud owner of the Zonzo Records label, under which it has issued a series of dashing albums.
Direction & Set: Wouter Van Looy
Music: Johann Sebastian Bach & Piet-Jan Van Rossum
Video: Ine Van Baelen & Stijn Grupping
Costumes: Johanna Trudzinski
Technical design : Pieter Nys
Musical Dramaturgy: Caecilia Thunissen
Violinists: Cynthia Freivogel, Ryuko Reid
Actors & actresses Film: Brent Simons, Joshua Tassin, Victor Van Looy, Julian Cuevas, Lou Van De Noortgate, Morris Van De Noortgate, Luisa Noviello, Astor Noviello, Tiana Yalina Oliveira & Cassie Alcendor
A production by Zonzo Compagnie | In co-production with BIG BANG Festival, Concertgebouw Brugge, BOZAR and Oorkaan. With the support of the Creative Europe Programme of the European Union, Flanders, the Province of Antwerp and Fonds Podiumkunsten.

You may be interested