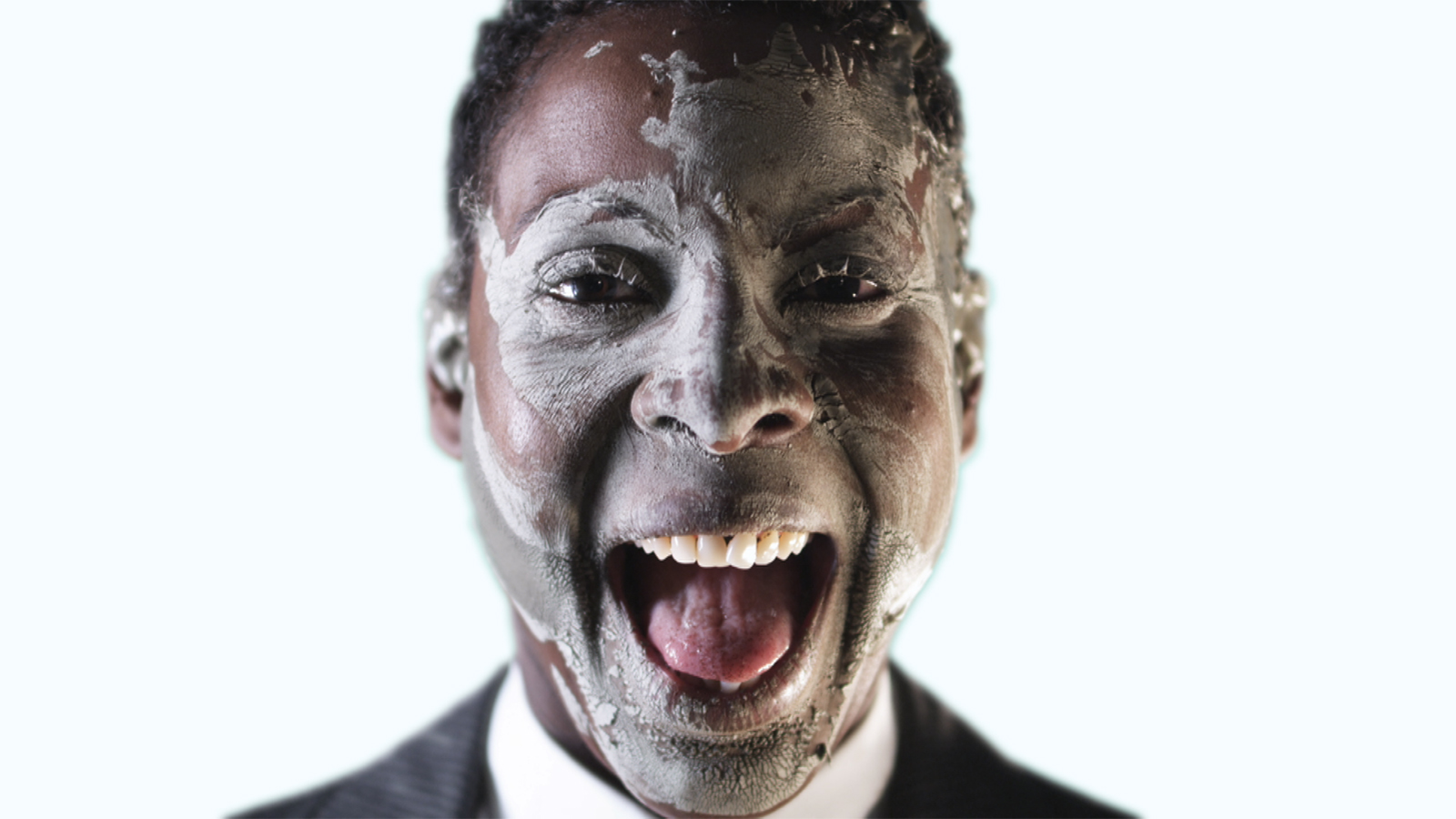 Trilogy in Two is a contemporary work around the theme of beauty. Divided into two acts, it is inspired by three figures: Faust, symbol of invention and selfishness, Florence Nightingale, founder of modern nursing and embodiment of solidarity and the city of Venice, a synthesis of water and mosaics yet counterposed to the new racisms. Dominating the stage, under the direction of Liberovici, are Helga Davis (star of the last edition of Einstein on the beach by Robert Wilson and Philipp Glass) and the Schallfeld Ensemble- an international contemporary music ensemble based in Graz.
Andrea Liberovici – Andrea Liberovici (1962), born to Sergio, composer (1930-1991) (among other things, he worked on the creation of a new repertoire of traditional songs with Italo Calvino) and Margot Galante Garrone, (1941-2017, singer and founder of "Gran teatrino la fede delle femmine") grew up in Venice, with his mother and the musicologist Giovanni Morelli (1942- 2011). Since his earliest youth he started studying composition, violin and viola at the conservatories of Venice and Turin and also studied singing with Cathy Berberian.While studying, at the end of the '70s, when he was 14 and 16, he composed and recorded two rock LPs, which were fairly successful. The experience with the show-biz has been vital to understand what he didn't want: "shutting myself away in the cage of a musical genre to feed my vanity. And then, even today, I would not know which cage to choose. Wikipedia lists as many as 507 different music "genres", from baroque to medieval metal…" At the age of 20, he got on with studying composition, this time with a new approach: through theatre. "Theatre is the only art, which in order to exist needs to look someone in the eye. Theatrical approach is an excellent remedy for a composer. You must take your eyes off your navel and make clear what you want to say and to whom… being aware that if you have nothing to say, no genre will protect you." So, in 1996, thanks to a decisive and fortuitous encounter with the poet and dramatist Edoardo Sanguineti (librettist of Luciano Berio), he founded teatrodelsuono (sound theatre) together with him. This enabled them to explore new motifs within the relationship music- poetry-stage and new technologies for sound and image processing. Due to his originality and research, Liberovici has been repeatedly called a "transdisciplinary composer", (being composer, author and director of his works). Surely, it is a demanding title, yet it adequately summarises his vision. The last work, Faust's Box, is the peak of his exploration of different languages, which come to be woven together. "I believe that the composer of the future will increasingly look like an audio – visual composer, in that very order: Prima la musica!"
Helga Davis – Helga Davis is a New York based artist whose interdisciplinary work includes collaborations with composers and choreographers alike. She is the recipient of the BRIC Media Arts Fireworks grant and just completed performances of her first evening-length theater piece, Cassandra. She was hailed for her performance in the restaging of Einstein on the Beach by Robert Wilson and Philip Glass.In 2012 she appeared in VOX the Contemporary American Opera Lab run by the City Opera of New York in Paola Prestini's Oceanic Verses which premiered at the Kennedy and with cellist Maya Beiser in Elsewhere, with music by Missy Mazolli. In 2011 Davis served as a "Sweet Peach" in Soho Rep's production of Jomama Jones, Radiate, a production which made New Yorker theatre critic Hilton Als' top ten list in 2011. In 2008 Davis conducted a special feature interview with artist Kara Walker for the WNYC program Morning Edition on the eve of her Whitney Museum retrospective. Davis also wrote and performed a new multi-media piece entitled Imaginings at the retrospective's conclusion.
Schallfeld Ensemble – Schallfeld is an international ensemble for contemporary music based in Graz. The group sparks the interest of its audience by its vivid virtuosity and refined chamber music sound, paired with interpretations that pay special attention to concert format, creating events that adapt to the specific venue while aiming for a new dimension of listening.
The ensemble was founded in 2013 by alumni of Klangforum Wien and composition students of Kunstuniversität Graz. It currently consists of musicians from 8 nationalities and reflects the diversity and different interests of its members in its artistic direction. In the last few years, Schallfeld has been able to establish itself on international stages through exciting programming with a focus on young composers, innovative concert-stagings as well as through the quality of its collective improvisations and innovative use of live-electronics. Schallfeld sees its mission in bringing music of international young composers to Austria and acting as an ambassador for new music production abroad. Besides its own concert cycle in Graz, Schallfeld is regularly guest in festivals in Austria and abroad, such as Wien Modern, Impuls Graz, Klangspuren Schwaz, Darmstädter Ferienkurse, Afekt (Estonia), Poznan Musical Spring (Poland), EMA (Spain), Daegu International Contemporary Music Festival (South Korea). In 2016 and 2017 Schallfeld has been selected by the Ministry of Foreign/cultural Affairs as rappresentative of NASOM (New Austrian Sound of Music), a program designed to promote young Austrian artists internationally. The ensemble is also involved in pedagogical activities and collaborative theater projects for children and adults.
Trilogy in Two. Opera mosaico
By: Andrea Liberovici
With: Helga Davis, Schallfeld Ensemble
Musical direction: Sara Caneva
Music, libretto, video, direction: Andrea Liberovici
Stage manager: Fabrizio De Sanctis
Lights: Davide Riccardi
Phonic: Lorenzo Pattellani
A Co-production: Teatro Nazionale di Genova e Fondazione I Teatri / Festival Aperto, Reggio Emilia with Schallfeld Ensemble

You may be interested