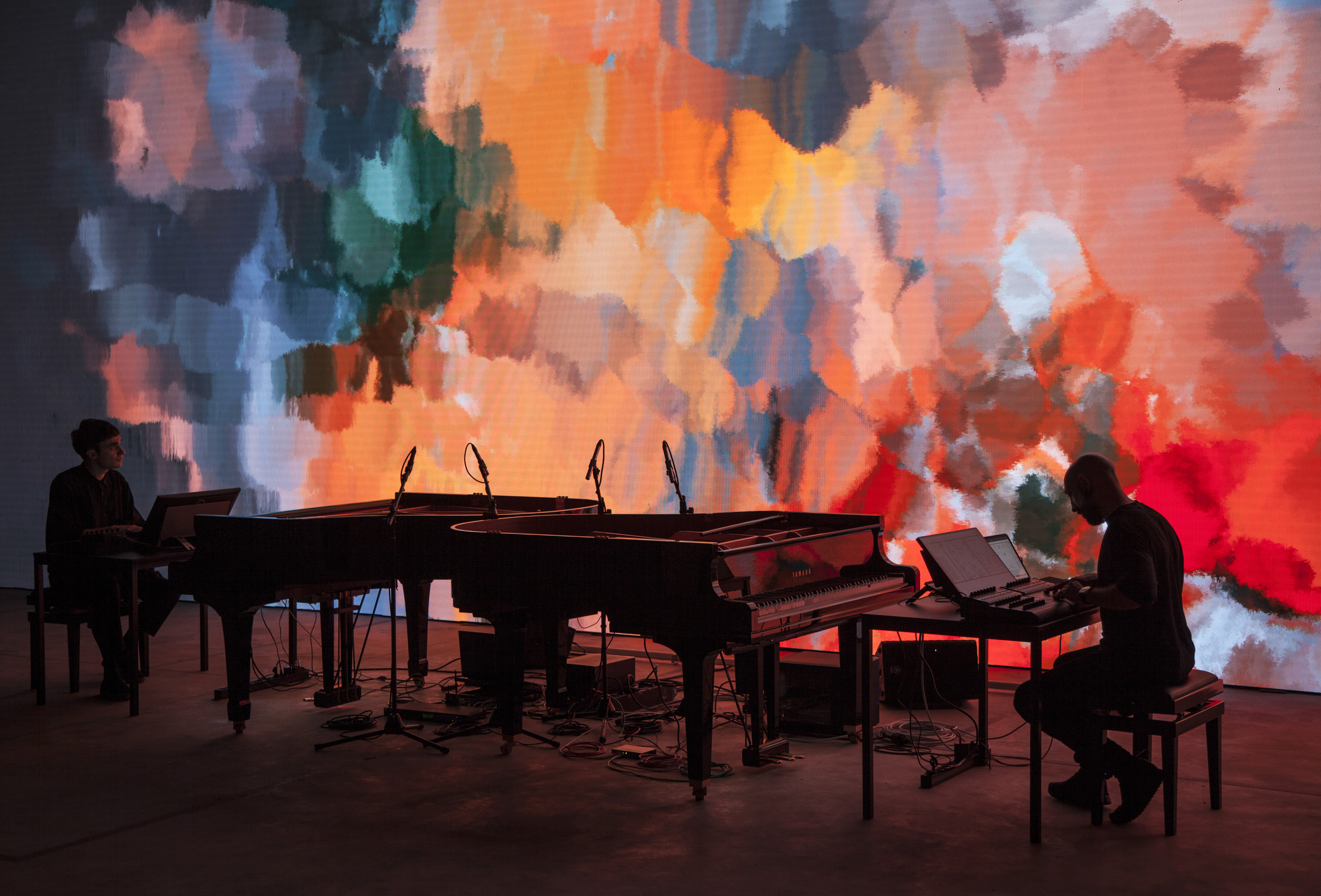 Quayola is interested in the construction and collision between images and imagery in the Digital Era. With his works he has explored the tensions and the equilibriums between real and artificial, figurative and abstract, old and new, thus building a complex and never predictable relationship with the history of art and its media: from painting to sculpture, from architecture to immersive installation. For Digitalive, he returns to the origins of his artistic career and presents for the first time a new AV live production.
Bio Quayola employs technology as a lens to explore the tensions and equilibriums between seemingly opposing forces: real and artificial, figurative and abstract, old and new. Constructing immersive installations, often at historically significant architectural sites, he engages with and re-imagines canonical imagery through contemporary technology. Hellenistic sculpture, Old Master painting, and Baroque architecture are some of the historical aesthetics that serve as a point of departure for Quayola's abstract compositions. His varied practice, all deriving from custom computer software, also includes audiovisual performance, video, sculpture, and works on paper.
Past exhibitions of his work include V&A Museum, London; Park Avenue Armory, New York; Bozar, Brussels; National Art Center, Tokyo; UCCA, Beijing; How Art Museum, Shanghai; SeMA, Seoul; Bienal, São Paulo; Triennale, Milan; Palais de Tokyo, Paris; Museu Nacional d'Art de Catalunya, Barcelona; British Film Institute, London; Cité de la Musique, Paris; Grand Theatre, Bordeaux; Ars Electronica, Linz; Elektra Festival, Montreal; Sonar Festival, Barcelona and Sundance Film Festival.
Also a frequent collaborator on musical projects, Quayola has worked with composers, orchestras and musicians including London Contemporary Orchestra, National Orchestra of Bordeaux, Ensemble Intercontemporain, Vanessa Wagner, Jamie XX, Mira Calix, Plaid and Tale Of Us.
In 2013, Quayola was awarded the Golden Nica at Ars Electronica.