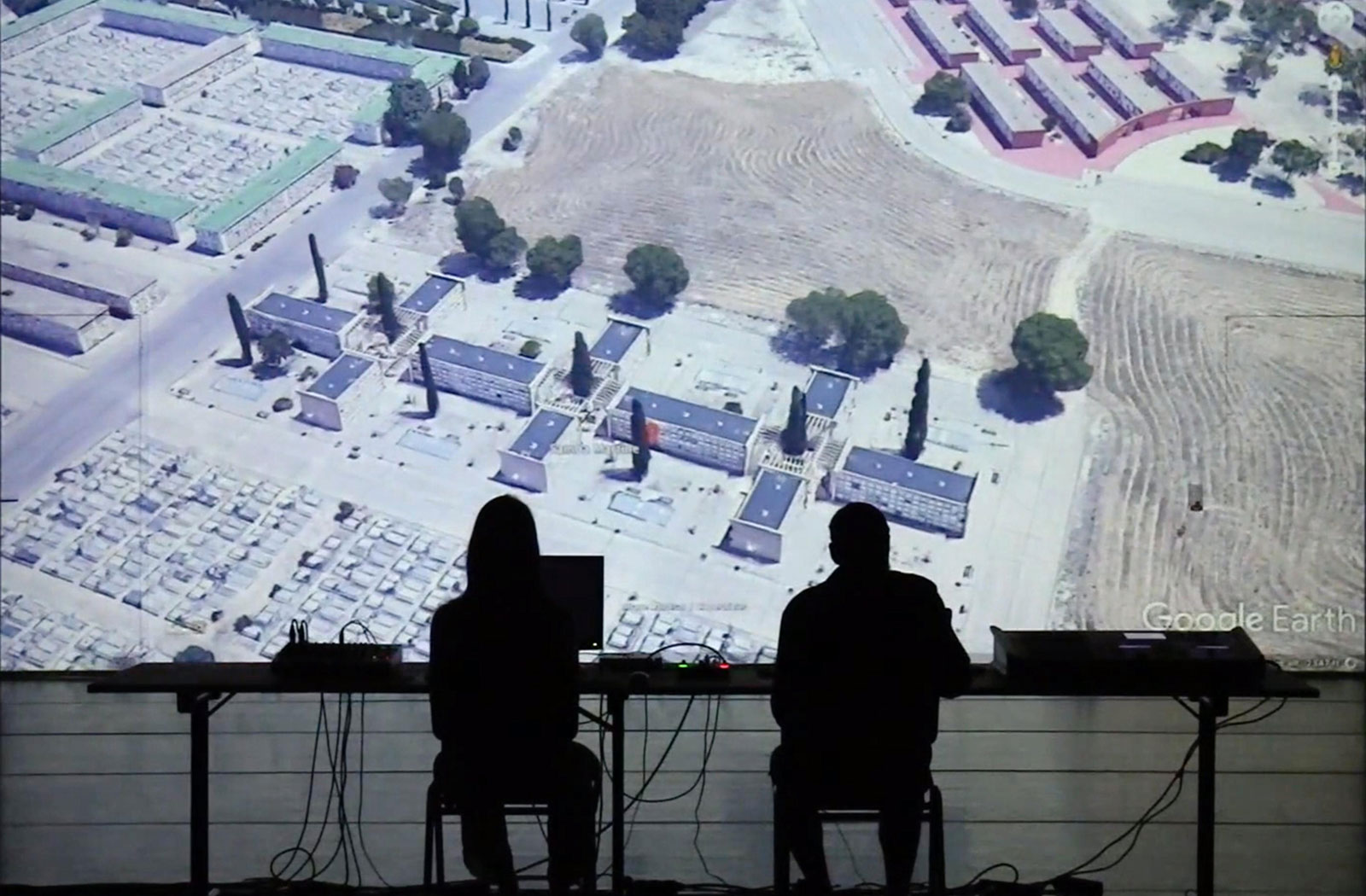 In the years between 1993 and 2019, the number of refugees and migrants who died attempting to reach Europe reached 36,570. This partial figure (since too many are the unaccounted for), registered by the "UNITED for Intercultural Action", a network of hundreds of anti-racist organizations in Europe, is the basis for the new production of choreographer and director Arkadi Zaides (for the first time at the Ref, along with his other work, Talos). NECROPOLIS is a response to the failure to identify most of the victims of the current migration crisis- a database of mythologies, stories, geographies, movements and anatomies meticulously collected by the choreographer and his team to build a virtual city. From the bottom of the sea, from the coasts, from the hinterlands, those lost lives re-emerge: a mass of decomposing bodies whose souls hover like ghosts over European lands and now claim to be heard.
Arkadi Zaides – A performer with the Batsheva Ensemble and the Batsheva Dance Company, both under the artistic direction of Ohad Naharin between 1999 and 2004, Arkadi Zaides is nowadays an independent choreographer. Born in 1979 in Belarus in the former USSR, he immigrated to Israel in 1990 and currently lives in France. Zaides' work examines the ways in which political and social contexts effect the physical body and constitute choreography. His performances and video installations have been presented in various festivals and venues in Europe, Asia and the Americas. Zaides is a recipient of numerous prizes, among which, the Emile Zola Prize for Performing Arts to honour the human rights engagement he demonstrated in his work Archive (2013), as well as the Kurt Jooss Award for his work Solo Colores (2010). He holds a masters degree in choreography from the Theater School, Amsterdam (NL) and continuously develops platforms to promote contemporary discourse of performance making.
The Institut des Croisements is a French non-profit association, founded and directed by Simge Gücük & Arkadi Zaides with Benjamin Perchet as its president. The association is supported by the French Ministry of Culture / DRAC Auvergne Rhône-Alpes. The Institute's mission is to promote Zaides' work, as well as to represent contemporary artists and produce cultural events.
Concept & direction: Arkadi Zaides
Dramaturgy: Igor Dobricic
Research assistant: Emma Gioia
Grave location search: Aktina Stathaki, Amber Maes, Ans Van Gasse, Arkadi Zaides, Benjamin Pohlig, Carolina-Maria Van Thillo, Doreen Kutzke, Elvura Quesada, Emma Gioia, Frédéric Pouillaude, Gabriel Smeets, Giorgia Mirto, Gosia Juszczak, Igor Dobricic, Joris Van Imschoot, Julia Asperska, Juliane Beck, Maite Zabalza, Maria Sierra Carretero, Mercedes Roldan, Myriam Van Imschoot, Myrto Katsiki, Pepa Torres Perez, Sarah Leo, Simge Gücük, Sunniva Vikør Egenes, Yannick Bosc, Yari Stilo
Administration & production: Simge Gücük / Institut des Croisements
Coproduction : Théâtre de la Ville (FR), Montpellier Dance Festival (FR), Charleroi Danse (BE), RAMDAM, UN CENTRE D'ART (FR), CCN2 Centre chorégraphique national de Grenoble (FR)
Residency support : CCN – Ballet de Lorraine (FR), STUK (BE), PACT Zollverein (DE), WP Zimmer (BE), Workspacebrussels (BE), Cie THOR (BE), PimOff, Milan (IT), Co-laBo at Les Ballets C de la B (BE)
Arkadi Zaides / Institut des Croisements is supported by French Ministry of Culture – DRAC Auvergne Rhône-Alpes
In corealizzazione con:
Teatro Biblioteca Quarticciolo
Spellbound Produzioni