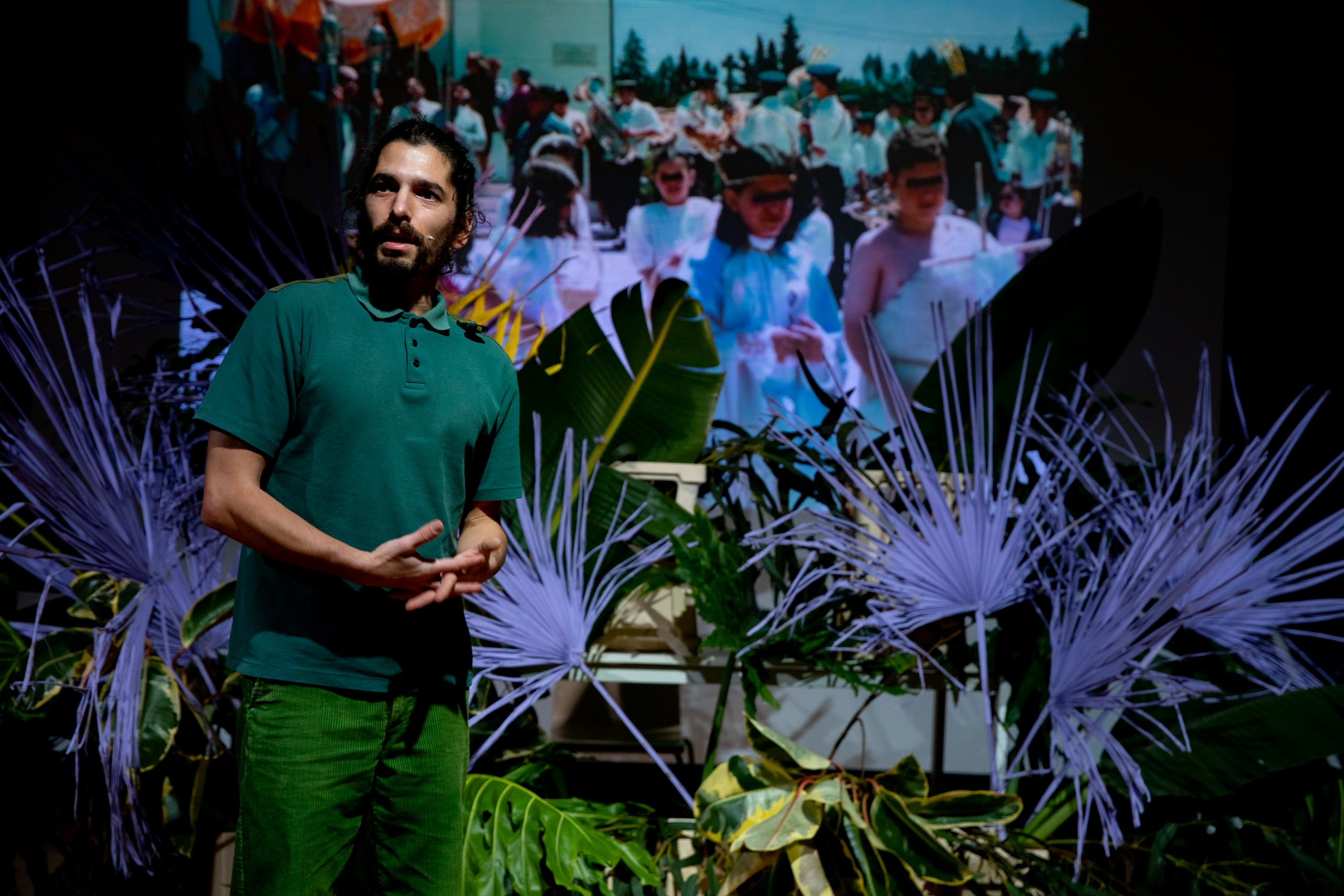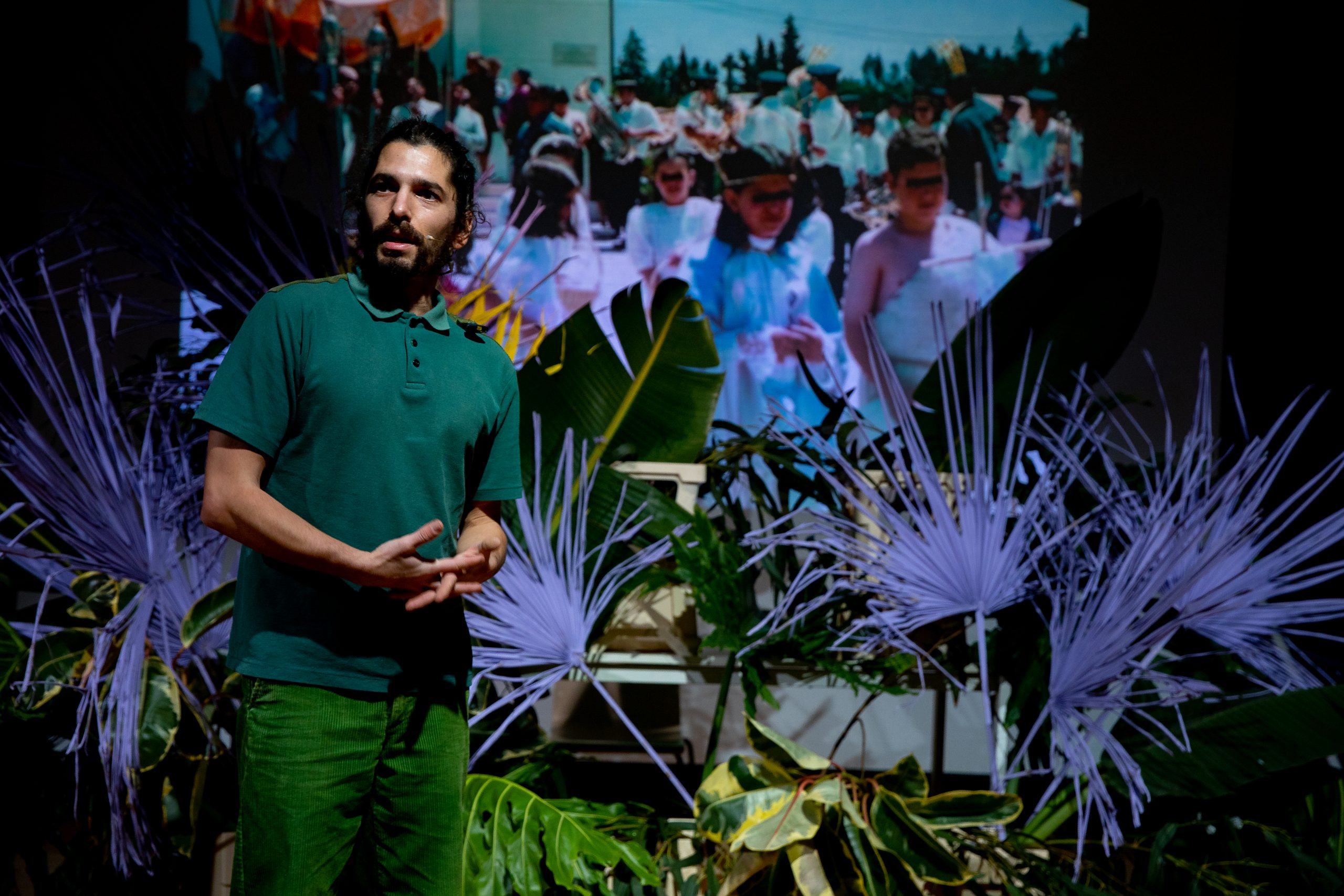 Designed for a series of lectures-performances curated by Argentine playwright and director Lola Arias for Teatro Praga, Doing It and Floral Arrangement explore some personal aspects, in a very different way, of the life of director and actor Pedro Penim and dancer Filipe Pereira.
Filipe Pereira builds a path between flowers, choreography and stories in Floral Arrangement, a journey into the biography of the choreographer and dancer, born in Fàtima, amongst gigantic processions, floral compositions and religious souvenir shops. Here is a continuous oscillation between opposite poles: from faith to atheism, from virginity to sexual awakening, from the art of flowers to the art of dance and vice versa. Filipe makes us think about how much our past shapes everything we do, how much of our destiny is already written and how much we can control our present and future.
FILIPE PEREIRA is a choreographer, dancer and floral designer. As a choreographer, he highlights the pieces "Nova Criac?a?o" and "O que fica do que passa", in collaboration with Teresa Silva; and "Hale – Study for an artificial organism", in collaboration with Aleksandra Osowicz, Ine?s Campos, Helena Matos and Matthieu Ehrlacher. As a dancer he has been working with Joa?o dos Santos Martins, Sofia Dias & Vi?tor Roriz, Dinis Machado, Beatriz Cantinho and Martine Pisani, among others. As a designer he develops his project "Antese", in which he creates floral displays for different purposes.
CREATION AND PERFORMANCE Filipe Pereira
VOICE OFF AUDIO Maria de Oliveira Coelho
IMAGE CREDITS Filipe Pereira, Manuel Pereira e Anto?nio Marto
PROMPTER Pedro Penim
DOING IT + FLORAL ARRANGEMENT are two projects created during the portuguese edition of Mis Documentos di Lola Arias at Teatro do Bairro Alto – TBA, Lisbon – Febraio 2020. 
Curated by Lola Arias
Drammaturgy Bibiana Mendes Picado