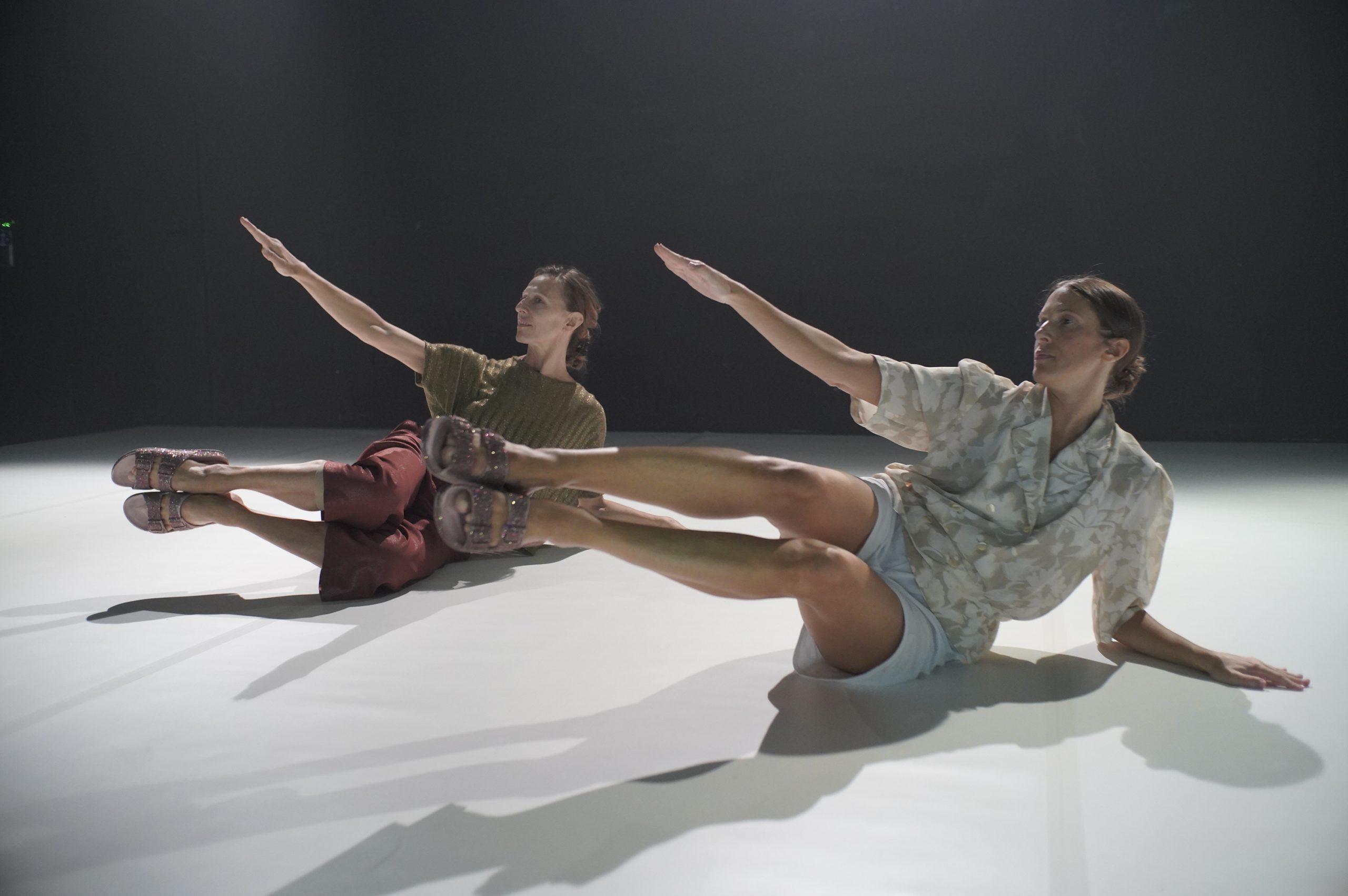 Simona Bertozzi presents her new site-specific creation as a national premiere for Dancing Days.
"Since the beginning of my journey with Marta, I have tried to attribute environmental characteristics to the space that could generate visions, change the density of the air and generate unexpected crossing abilities. Unpublished ways of being.
All this in order to meet in a boundless dance, to be able to reverberate beyond the awareness of our actions and surprise us, almost in spite of ourselves, in attitudes of affection and irresistible resonance.
Quel che resta was, at first, one of the territories of the map and of the practices, between glaciation, skins, escapes and then became the overlying image, the bubble, the degree of necessary presence, the shared gaze, the inevitable questioning on which pause, to find the subtle breath and pass from one dance to another.
From a section of space, Quel che resta has become the whole organism, the living, a multiplication of vectors, perspectives, anatomical flexions, rhythm and time.
It made us connective tissues, to imagine and welcome other inhabitants, to make temperatures and origins reverberate, to generate multiform chords of entry into the movement, looking each time for unexpected capacities to make a world. To generate us amazement.
Quel che resta is the impetuousness and lingering of the bodies, is the weightless touch: it extends a vocabulary of waits and restarts, of repeated geometries, of stickers, ice, resistance, epidermis and pupils and of refrains. To hook. " Simona Bertozzi
Simona Bertozzi, dancer and choreographer, graduated from the DAMS of Bologna, has been engaged since 2005 in an authorial path of choreographic research and in 2008 she founded the Simona Bertozzi Company | Nexus.
Over the years, her projects have received support and hospitality from important Italian and European circuits, through co-productions and choreographic residencies.
Among the most recent works stand out: And it burns, burns, burns finalist at the UBU Awards 2017 as Best Dance Show, Joie de Vivre co-produced by ERT Emilia Romagna Teatro Fondazione, Fondazione Teatro Comunale di Modena and Tra le linee project co-produced by Torino Danza , MilanOltre, Nexus and East West Festival.
Since 2014, the creation process has also been aimed at young performers, involving children and adolescents.
In 2019 she wins the Hystrio Body-to-Body Award and the ANCT Award (National Association of Theater Critics).
Concept e coreography: Simona Bertozzi
Dance: Marta Ciappina,  Simona Bertozzi
Music: R. Schumann, Boards of Canada
Light design: Giuseppe Filipponio
Organization: Monica Aranzi
Press: Michele Pascarella
Photo and Video: Luca Del Pia