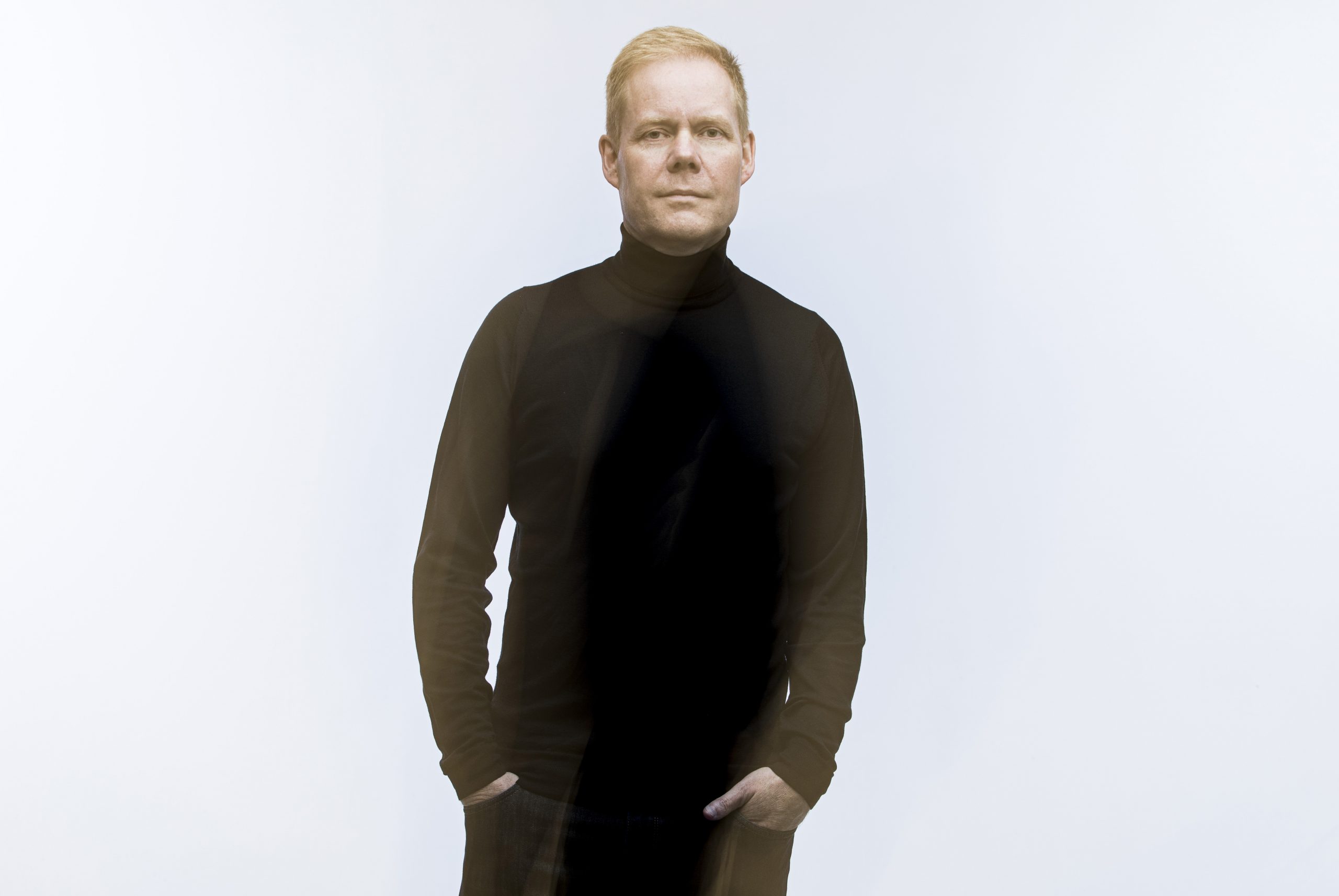 There are few musicians who have been able to combine post-minimalist taste and strong emotionality, winning the attention of large international audiences. Max Richter is one of them. The great British musician presents at the REf21 a live dedicated to two of his greatest hits:
The Blue Notebooks (con Max Richter & Ensemble)
Originally written in 2003 and rereleased in 2018, The Blue Notebooks is a subtle and peaceful protest against political, social and personal brutality.
The album includes narrated texts from Franz Kafka's Blue Octavo Notebooks which according to Max «…reflected on my sense of the politics of the time. Facts were beginning to be replaced by subjective assertions in the build-up to the Iraq war, which seemed to be viewed as inevitable and justified in spite of all the evidence to the contrary. Kafka's use of the absurd to investigate power structures struck me as highly relevant. He is, of course, the patron saint of doubt, and doubt – about politics, and the way society was heading – was what I was looking to express. The texts were specifically picked because they refer to childhood, or the passing of time, when everything around is failing.»
On The Nature Of Daylight is the album's most prominent and best-known track, most notably due to its pivotal inclusion in Martin Scorsese's Shutter Island and more recently Denis Villeneuve's award-winning winning film Arrival.
Recomposed by Max Richter – Vivaldi's The Four Seasons (con Finnish Baroque Orchestra) 
Despite discarding 3/4ths of Vivaldi's original material in his Recomposition of The Four Seasons, Max Richter considered the Italian composer's musical DNA as omni-present in the reworking of the material.  Recomposed By Max Richter: Vivaldi – The Four Seasons, featuring violinist Daniel Hope and the Konzerthaus Kammerorchester Berlin symphony orchestra conducted by André de Ridder, topped the classical chart in 22 countries.
Max Richter stands as one of the most prodigious figures on the contemporary music scene, with ground-breaking work as a composer, pianist, producer, and collaborator. From synthesizers and computers to a full symphony orchestra, Richter's innovative work encompasses solo albums, ballets, concert hall performances, film and television series, video art installations and theatre works. He is Classically trained, studying at Edinburgh University, the Royal Academy of Music, London, and completing his studies with composer Luciano Berio in Florence. "Memoryhouse", Richter's 2002 debut, has been described by The Independent, and Pitchfork Magazine as a "landmark", while his 2004 album "The Blue Notebooks" was chosen by The Guardian as one of the best Classical works of the century. "SLEEP", his eight-and-a-half-hour concert work, has been broadcast and performed worldwide, including at the Sydney Opera House, Berlin's Kraftwerk, Amsterdam's Concertgebouw, the Philharmonie de Paris, and at the Barbican, London. In 2012 Richter "Recomposed" the infamous Vivaldi's Four Seasons, winning him the prestigious ECHO Classic Award, and an established place in the classical charts. In recent years Richter's music has become a mainstay for many of the world's leading ballet companies, including The Mariinski Ballet, La Scala Milan, The Joffrey Ballet, New York City Ballet, The Paris Opera Ballet, American Ballet Theatre, Semper Oper, and NDT, while his collaborations with Wayne McGregor for The Royal Ballet have been widely acclaimed.
Richter has written prolifically for film and television, with recent projects including Hostiles, Black Mirror, Taboo – which gained him an Emmy nomination, HBO series The Leftovers and My Brilliant Friend and most recently White Boy Rick, Mary Queen of Scots and the sci-fi drama Ad Astra starring Brad Pitt. His music is also featured in Martin Scorsese's Shutter Island, Ari Folman's Waltz With Bashir and in the Oscar-winning Arrival by Denis Villeneuve.
Richter's most recent commissions are from the city of Bonn to mark the Beethoven 250th year anniversary, and a further collaboration between Richter, Margaret Attwood and Wayne McGregor, based on Atwood's Maddaddam trilogy of novels. His latest recorded project, VOICES, will be released in 2020.
Con il sostegno di Goethe-Institut Rom.