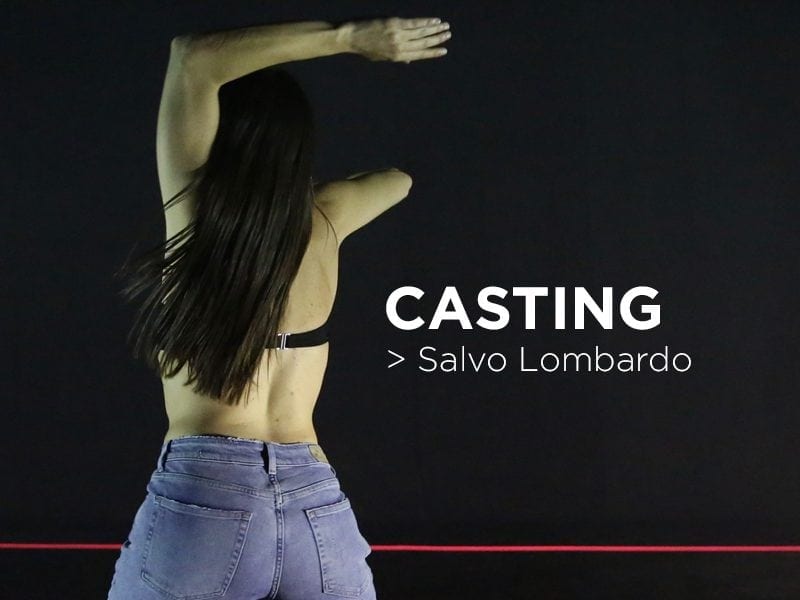 Salvo Lombardo is looking for dancers and performers, with no distinctions of sex, gender, origins, for his new production Excelsior, which will be presented in September at the Festival Oriente Occidente in Rovereto (Italy).
Excelsior is co-produced by Salvo Lombardo / Chiasma, Festival Oriente Occidente, Festival Fabbrica Europa, Romaeuropa Festival, Théâtre National de la danse Chaillot, in collaboration with Residenze Coreografiche Lavanderia a Vapore / Piemonte dal Vivo, Teatro della Toscana / Pontedera Teatro, Spellbound Contemporary Ballet and others partners to be defined.
There are two pre-selection steps, in Rome and in Florence, and a final selection workshop in Collegno (Turin). Candidates can choose to participate to only one of the two pre-selection steps, and then a maximum of ten participants will be selected and admitted to the final selection of 4 days.


Applicants requirements:
– experiences in experimental practices and ready to listen
– strong physical preparation and excellent technique of contemporary dance
– improvisation and composition skills (alone and in group)
– predisposition to intensive work periods
– availability for the whole period of rehearsals
Furthermore it will be positively evaluated:
– a solid knowledge of classical dance techniques
– ability in different expressive and artistic disciplines, and vocal abilty
– a wide cultural background and a critical spirit


To apply you have to send:
– curriculum vitae with personal information and date of birth and photos (naming each file with the name and surname of the candidate);
– link and password to a video containing a short self-presentation and a movement improvisation that expresses your background.
Videos must last 3 minutes max. and must be uploaded to vimeo or youtube; (videos sent differently will not be accepted).
The materials must be sent to the mail address: applications.excelsior@gmail.com specifying in the subject line: name_surname_city you choose for the pre-selection (Rome or Florence).


Pre-selections dates:
– Florence: March 17th, 2018 (at the Teatro dell'Opera di Firenze)
– Rome: March 20th 2018 (at The Dance Industry / Daf – Dance Arts Faculty)
Final selection:
– Collegno (Turin): from 27th to 30th March 2018 (at the Lavanderia a vapore)
Applications deadline:
– Applications deadline is on March 10th 2018
– Pre-selected people will be notified on March 13th 2018


Conditions:
– For the pre-selection steps (Rome or Florence) candidates have to cover travel and accommodation costs.
– For the final selection in Collegno, the production will cover food and accommodation costs for each participant.
Rehearsals period:
The rehearsals period (about tho months) will be divided between June, July and August 2018. The show will go on tour from September 2018.
The selected artists will be guaranteed a cover of accommodation, food and travel costs and a fee, both for the rehearsals and for the tour.