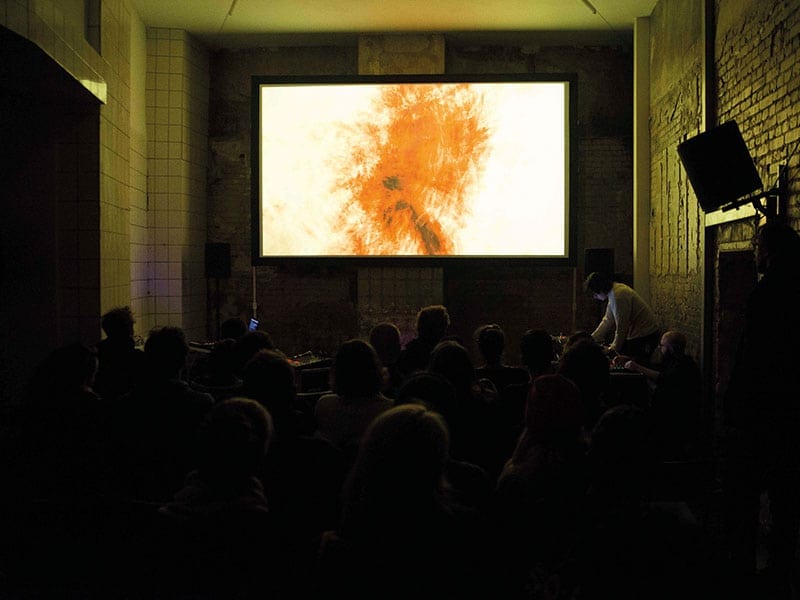 Born in 1987 and active in both Italy and Berlin, Andrea Familari focuses his artistic research on the representation of auditory perception through geometric structures. In his performances, his live shows and interactive installations, the artist analyses the data produced by sound and generates distorted landscapes, surreal shapes and ideal settings in which decompose micro- and macro-cosmos.
The improvised live performance, hosted by Digital Live, sees him flanked by another young artist on the Italian scene: Demetrio Castellucci, founder of the theatre company Dewey Dell and artist working in music with different projects, including Black Fanfare.
Where Demetrio grind down the bass in seeking to combine a pop feel with a rave atmosphere, Andrea is tasked with visually returning the driving force of sound, promising new scenery and unusual atmospheres.