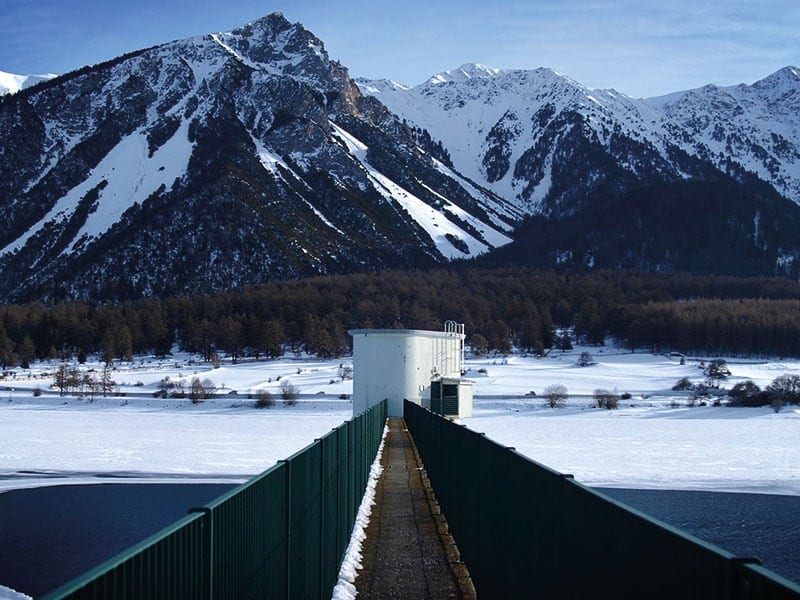 Founded by director Filippo Andreatta and forever striving to explore the boundaries between theatre and visual arts, the OHT – Office for a Human Theatre – company deals with music theatre for the first time, drawing inspiration from the sounds of Arvo Pärt and an ambiguous relationship between man and nature.
The basis of this project is the story of the South Tyrolean town Curon, which was completely submerged in 1950 and of which nothing remains today, except for a bell tower rising from the water. On stage, the interweaving of images of this bell tower and the music of the famous composer evoke the tragedy of historical events. Different narrative modes are flanked by varying versions of Fratres, a composition without fixed instrumentation.
Thus, the text and images mingle with the live performance, immersing the audience in a hypnotic experience that sees the protagonist of the scene in the submerged bell tower alongside the Parco della Musica Contemporanea Ensemble. Introducing the show is the Italian premiere of Serenade (1978) by Valentin Sylvestrov, a Ukrainian author and contemporary of Arvo Pärt, a leading exponent of the aesthetic of the meditative music, of silence, of the rarefied atmospheres that characterise the entire show.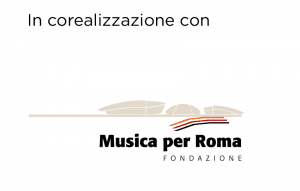 Duration 50' By OHT With PMCE Parco della Musica Contemporanea Ensemble: Percussions Flavio Tanzi Violin I Francesco Peverini (solo in Fratres), Lorenzo Fabiani, Maria Teresa De Sanio, Gianfranco Borrelli, Egida Zeneli Violin II Filippo Fattorini, Misia Iannoni Sebastianini, Roberta Lioy, Giuliano Cavaliere, Fiorela Asqeriu Viola Luca Sanzò, Alessio Toro, Arianna Bloise, Martina Santarone Cello Anna Armatys, Michele Marco Rossi, Rina You Double-bass Massimo Ceccarelli, Diego Di Paolo Conductor Tonino Battista Music Arvo Pärt "Fratres" for string quartet, Fratres for strings and percussions Fratres for violin, strings and percussions, Cantus in memoriam Benjamin Britten Idea Filippo Andreatta, Paola Villani Direction Filippo Andreatta Set-design Paola Villani Light-design William Trentini Shoot, Video editing Armin Ferrari Stage assistant Massimiliano Rassu Production Laura Marinelli Graphic collaboration Letizia Tempesta Filisetti Decoration Nadia Simeonkova, Silvano Brugnara Production Orchestra Haydn di Bolzano e Trento  | Haydn Orchester von Bozen und Trient Coproduction OHT, Centrale Fies Contribution Fondazione Caritro Winner of OPER.A 20.21 FRINGE Editore | Herausgeber Universal Edition AG Delegate for Italy | In Italien vertreten durch Casa Ricordi, Milano Photo © OHT