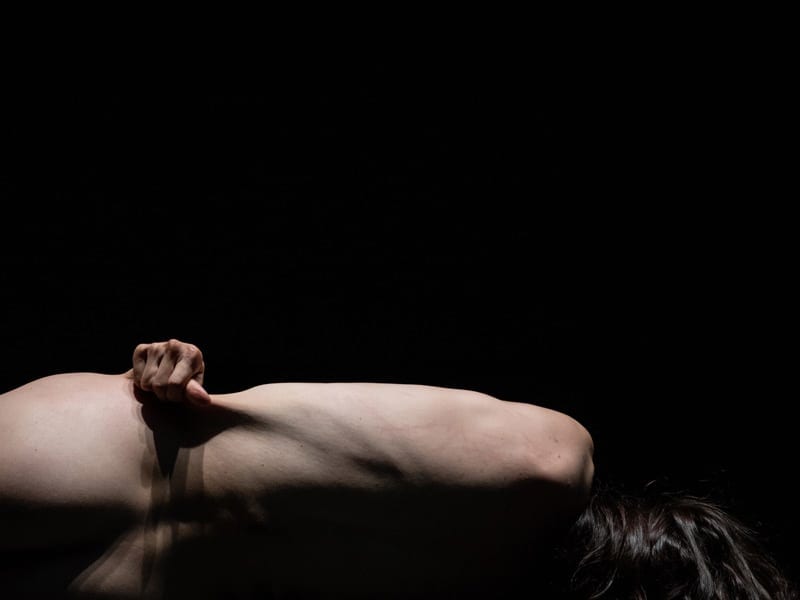 The Japanese term 'Kokoro' holds two meanings simultaneously, that of 'mind' and 'heart'. This word, translatable into Italian as the 'heart of things', is the starting point of the performance by Luna Cenere, choreographer and dancer of Neapolitan origins, born in 1987 and already part of the Virgilio Sieni dance company.
Having always been engaged in research in which improvisation becomes a tool for experimenting and further understanding more dramatic skills, Cenere puts the body at the centre of her performance, a field of investigation to bring out the poetic sense of movement.
Taking to centre stage naked, this transfigures to seeing extraordinary images emerge, able to deconstruct our perception of reality and the dualistic categories (good-bad, beautiful-ugly) that we are accustomed to pigeonholing.
Duration 30' Choreography, Performance Luna Cenere Original score Gerard Valverde Lights Gaetano Battista Production Körper Production collaboration Virgilio Sieni/Centro Nazionale di Produzione Photo © Andrea Macchia