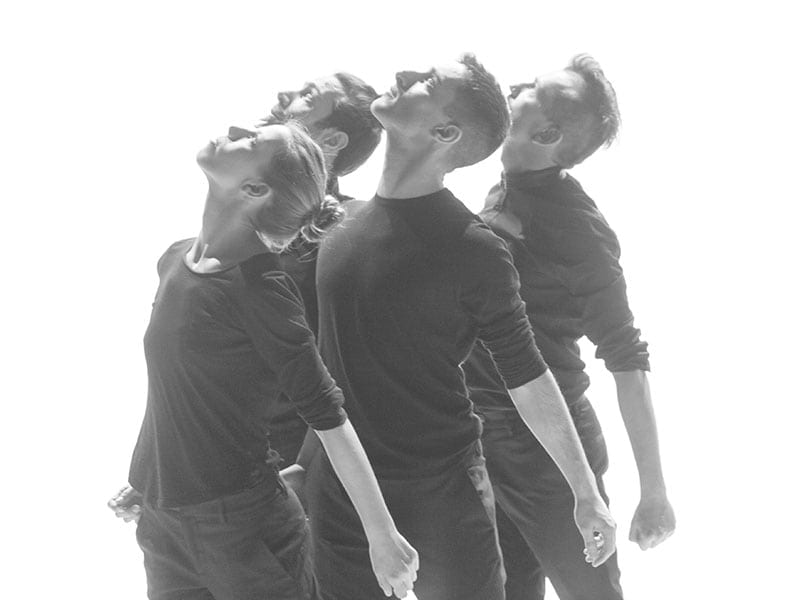 Returning for REf18 after presenting ELVEDON in 2016 is Christos Papadopoulos, the Greek choreographer and founding member of the Leon and the Wolf dance company with whom he researches the nature of the gesture between dance and performance.
The latest choreography, Opus, investigates the relationship between music and vision, seeking to escape every cliché and pantomimic representation of sound. What interests Papadopoulos, in fact, is the search for a status of truth and reality of the performer, here intent on involving the public in living and experimenting the Art of Fugue by Johann Sebastian Bach.
Four dancers take to the stage to give vision to this masterpiece of Western musical culture, to explore our automatic and impulsive reactions when listening to music, to drag us into an immaculate place able to extract ourselves from everyday life and, at the same time (just like Bach's composition), allow us to perceive a sense of the divine embodied by nature, the body and its movement.


Duration 60' Choreography Christos Papadopoulos Music Johan Sebastian Bach Music editing Kornilios Selamsis Light design Miltiadis Athanasiou Dance Amalia Kosma, Maria Bregianni, Georgios Kotsifakis, Ioanna Paraskevopoulou Photo © Patroklos Skafidas