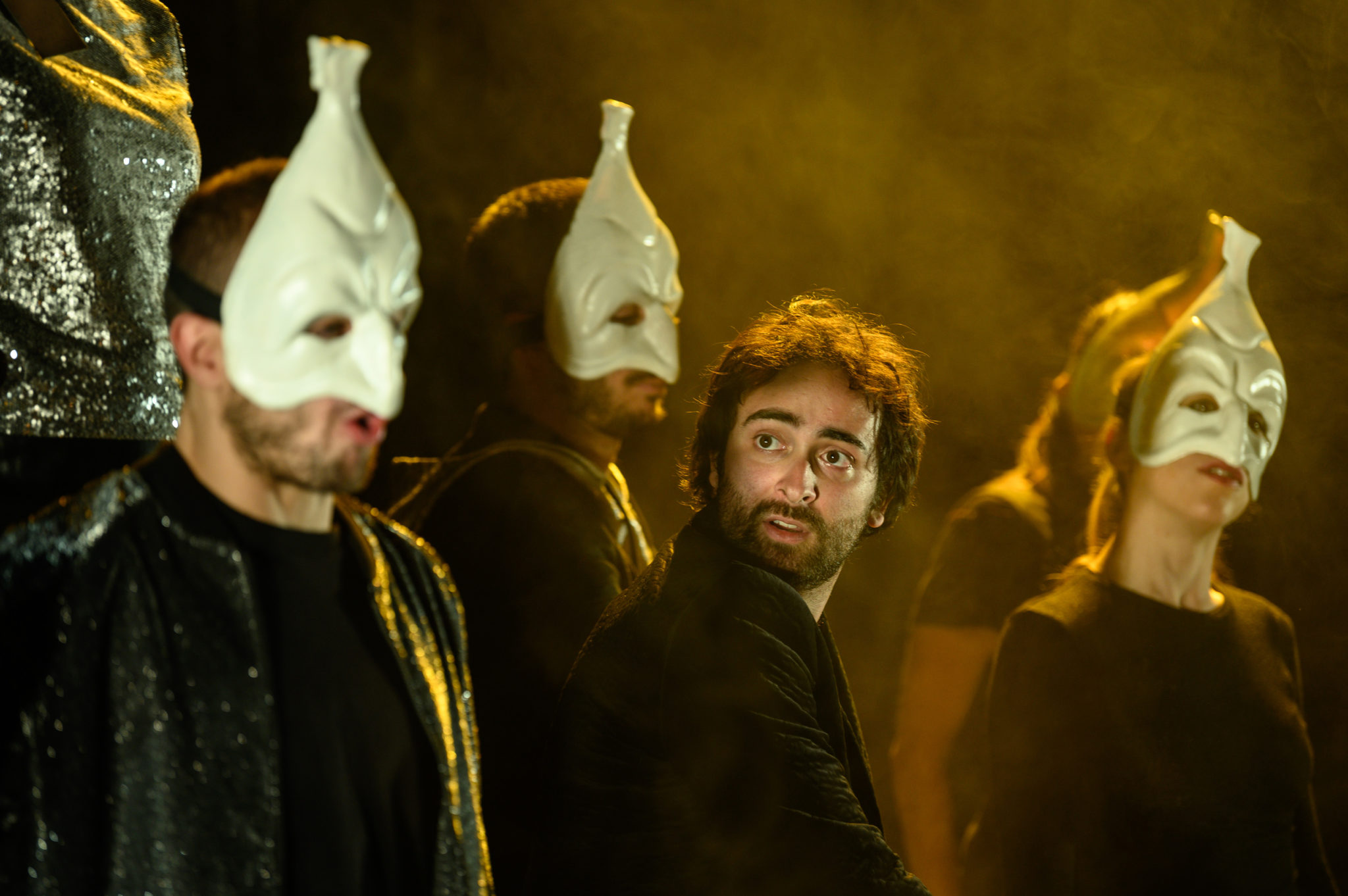 Comedy with a crash. Structure of a tragic failure
S., a young Italian author, is struggling with his latest creation- a work that he himself cannot define. How can he stage a present in which it is increasingly difficult to place himself? Having not yet finished his play, he is found dead, floating in a swimming pool, surrounded by pears. The actors who work on the production try to trace the motives of this death. A love story gone wrong? A creative crisis? Or is it the fault of the current theatrical system?
Liv Ferracchiati – Nasce a Todi nel 1985. È laureato in Lettere e Filosofia a La Sapienza di Roma e diplomato in regia teatrale alla Scuola d'Arte Drammatca "Paolo Grassi" di Milano. Nel 2014 vince il bando "Finestra sulla drammaturgia tedesca" e presenta il testo di Albert Ostermaier, Sulla sabbia, al Piccolo Teatro Studio. Nello stesso anno, scrive e mette in scena il testo Ti Auguro un fidanzato come Nanni Moretti!. Nel 2015 fonda la Compagnia The Baby Walk, con la quale inizia il progetto Trilogia sull'Identità, sul tema del transgenderismo da femmina a uomo, e ne realizza il primo capitolo: Peter Pan guarda sotto le gonne. Dal 2015 collabora con il Teatro Stabile dell'Umbria, per il quale, nel 2016, scrive e dirige Todi is a small town in the center of Italy, uno spettacolo-documento sulla sua città di origine, che cerca in Todi un paradigma della vita nella provincia italiana, presentato al Ternifestval 2016. Stabat Mater ha vinto il Premio Hystrio Scritture di Scena 2017. Al contempo, procede alla lavorazione del terzo capitolo, Un Eschimese in Amazzonia, Premio Scenario 2017. Nel 2017, Todi is a small town in the center of Italy, Peter Pan guarda sotto le gonne e Stabat Mater, sono stati selezionati da Antonio Latella per la Biennale Teatro 2017, 45° Festival Internazionale del Teatro.
Testo e regia: Liv Ferracchiati
Con: Caroline Baglioni, Michele Balducci, Elisa Gabrielli, Silvio Impegnoso, Ludovico Röhl, Alice Torriani
voce Aristofane: Giorgio Crisafi
dramaturg: Greta Cappelletti
assistente alla regia: Anna Zanetti
scene: Lucia Menegazzo
costumi: Laura Dondi
luci: Emiliano Austeri
suono: Giacomo Agnifili
produzione: Teatro Stabile dell'Umbria
In collaborazione con: The Baby Walk