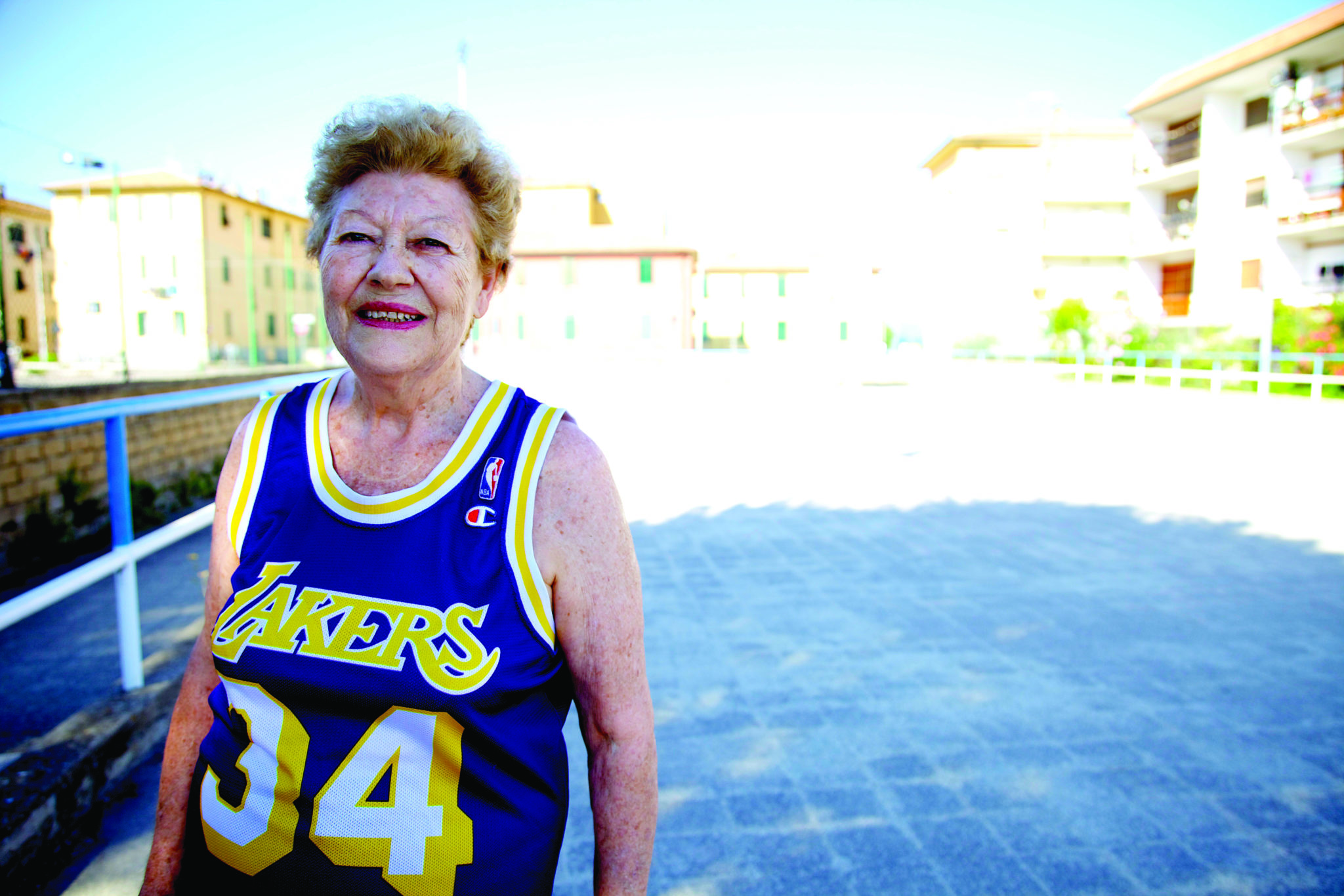 United States of Europe, 2059: A society dominated by young people and by the increase in productivity through the exaltation of speed and physical prowess. To remedy the problem of an ageing population and to offer dignity to the elderly, when citizens reach 70 years of age they are led to one of the many Lullaby centres: surreal worlds of private rooms, wonderful meals, swimming pools and recreational activities. Golden cages that soon generate an unbearable lack of freedom…
Erika Z. Galli e Martina Ruggeri si incontrano artisticamente nel 2005 e danno vita al progetto Industria Indipendente, collettivo di ricerca dedito alle arti performative. Industria indipendente in questi anni ha attraversato diverse pratiche espressive, in una ricerca fatta di esistente – e non – nel tentativo di creare mondi immaginari, realtà
straordinarie partendo da sé e dagli altri per costruire nuove possibilità individuali e politiche. Il loro percorso è frutto dell'incontro con artisti della scena indipendente romana e della ricerca internazionale ed è legato a spazi di condivisione artistica e sociale. Tra i loro progetti per il teatro: È tutta colpa delle madri (2014), Supernova (2014), I ragazzi del Cavalcavia (2015), Ho tanti affanni in petto (2015), Lullaby (2016), Lucifer (2017) con i quali hanno preso parte a festival internazionali come Romaeuropa, Tramedautore, Short Theatre, Tropici, Inequilibrio e Actoral. Merende è il loro ultimo progetto: un habitat site-specific ed immersivo basato sui concetti della condivisione e dell'offerta, residente presso l'Angelo Mai per la stagione 2018-2019. Collaborano come drammaturghe con gli artisti visivi Brinchi-Spanò per il progetto Aminta (2017); si occupano della creazione dei testi per il progetto Matera Città Aperta (Matera 2019) e sono tra le autrici selezionate per il progetto Fabulamundi Playwriting Europe. Alcuni tra i loro testi sono stati pubblicati nel 2017 dalla casa editrice Cue Press, e sono stati tradotti in 3 lingue (francese, rumeno, tedesco). Il loro lavoro appare, insieme a quello di altre artiste, in Linfa: documentario sulla scena underground femminile di Roma Est, presentato nel 2018 al Festival del Cinema di Roma e tutt'ora in distribuzione.
Written and directed by: Erika Z. Galli e Martina Ruggeri (Industria Indipendente)
With Marco Cavicchioli, Ermanno De Biagi, Francesca Mazza, Emanuela Villagrossi
Artistic collaboration and stage movements: Roberta Zanardo
Environment: Luca Brinchi, Daniele Spanò
Live Sound: Bunny Dakota
Graphic Design: Simone Tso
Costumes: Yulia Kachan
Technical direction and light design: Camila Chiozza
Organization and communication: Lorenza Accardo
Co-production: PAV, Romaeuropa Festival, Armunia, LAC Lugano
In collaboration with: Teatro di Roma – Teatro Nazionale, ATCL, Carrozzerie ! n.o.t. and Angelo Mai | As part of Fabulamundi Playwriting Europe – Beyond borders | Project co-financed by European Union, Creative Europe program.
Foto © Martina Leo