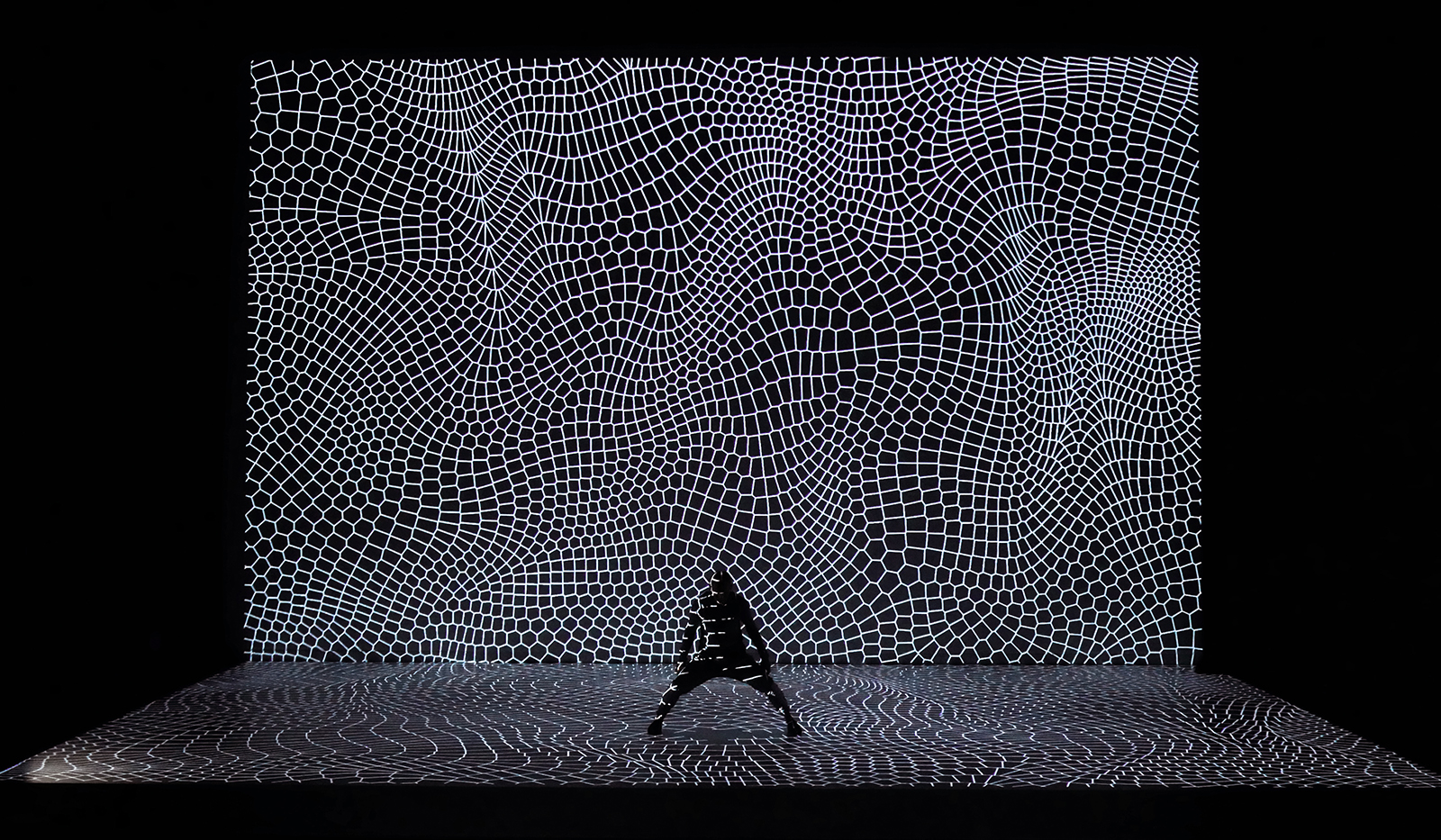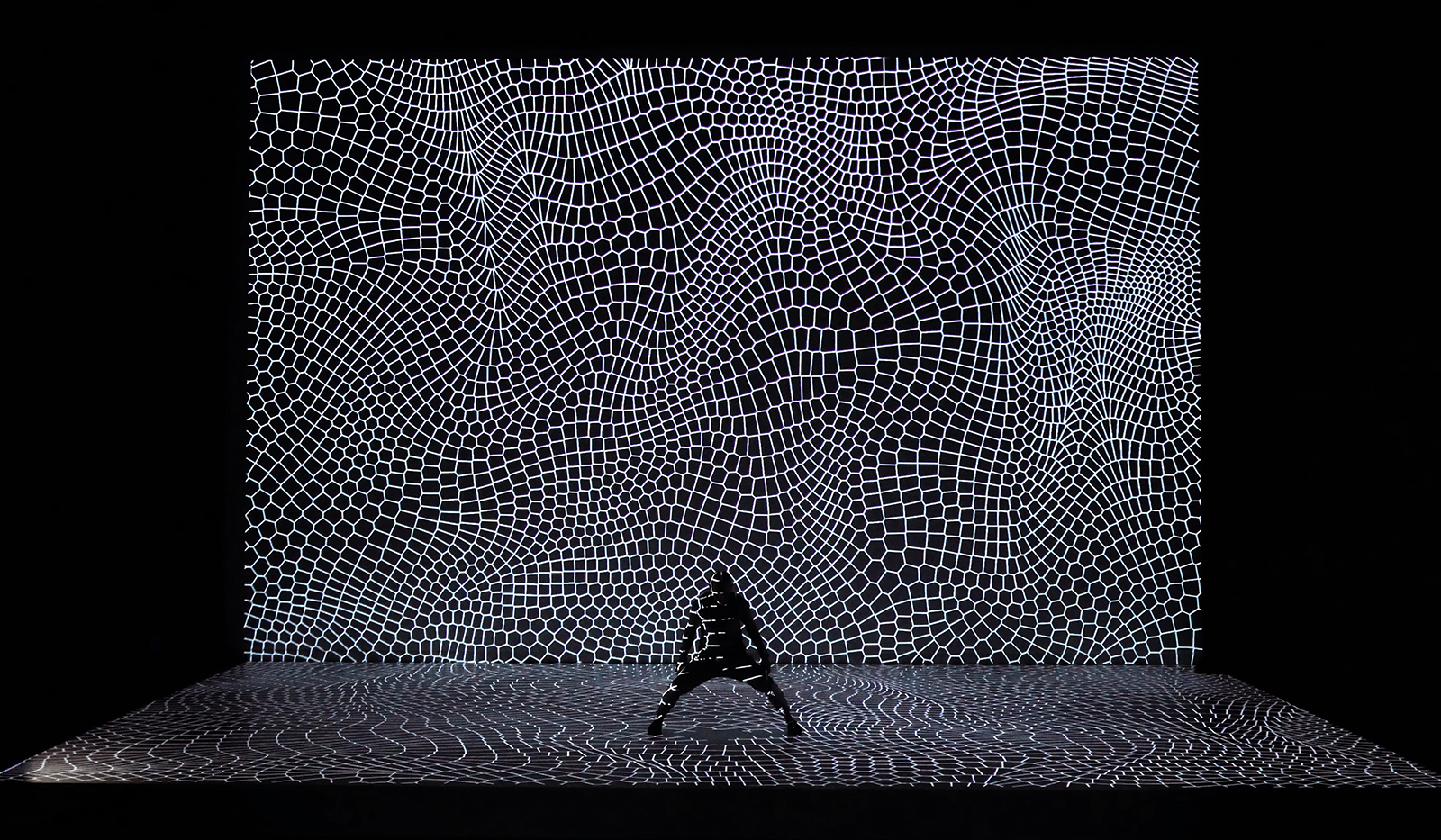 Japanese artist Hiroaki Umeda thinks of her performances as a fusion of dance, music and video. Sounds and particles of light and body contribute to the construction of immersive and perceptive environments, like those presented by REf19 with her choreographies Median and Intensional Particle. Microscopic elements like cells and molecules, or infinitesimal particles of light, break up and reinvent the space and the body of the dancer, giving life to a hypnotic spectacle suspended between the real and the virtual.
Born in Tokyo, 1977, Hiroaki Umeda first studied photography at the Nihon University in Tokyo. At the age of 20, he gained interest in art more suitable for creating intense bodily experiences, which he is now known for, and started attending numerous dance lessons such as ballet, hip-hop, modern dance and so on. After about a year, in 2000, Umeda stopped taking lessons, founded his company, S20, and started creating his own multidisciplinary works by freely integrating all distinct dance practices and other art forms. Based on his profound interest in choreographing time and space, Umeda has spread his talent not only as a choreographer and dancer, but also as a composer, lighting designer, scenographer and visual artist. Drawing further from his now signature style of mixing digital imagery, minimal soundscape and extremely potent corporeality, Umeda's solo works such as Adapting for Distortion (2008), Haptic (2008), Holistic Strata (2011), Split flow (2013) and Intensional Particle (2015) have transfixed the audience in major festivals and theatres worldwide. In order to extend his interest in providing an unknown sensorial experience to the audience, Umeda has been working on series of installations since 2010, which mainly focus on optical illusion and physical immersion. His string of works combining visual and physical sensation has earned him Prix Ars Electronica, Honorary Mention, in 2010.
Strobe effects: not recommended for photosensitive people
Participation is not recommended for an audience under 12 years of age.
Credits Median
Coreography & dance: Hiroaki Umeda | Image direction: S20 | Image programming: Shoya Dozono, Gabor Papp | Video editing: Guillaume Gravier | Sound and Lighting design: S20 | Production S20 | Coproduction: Stereolux/Scopitone | Executive Production: [H]ikari Production
Credits Intensional Particle (new version)
Coreography & dance: Hiroaki Umeda | Image direction: S20 | Visual research: Ludovic Burczykowski | Image programming: Shoya Dozono | Video editing: Guillaume Gravier | Sound & Lighting Design: S20 | Production: S20 | Coproduction: Le Manège, Scène Nationale, le Manège.mons, la Gare Numérique – Jeumont, la Maison des Arts de Créteil, Stereolux – Nantes, Mapping Festival – Genève | booking : [H]ikari Production

You may be interested