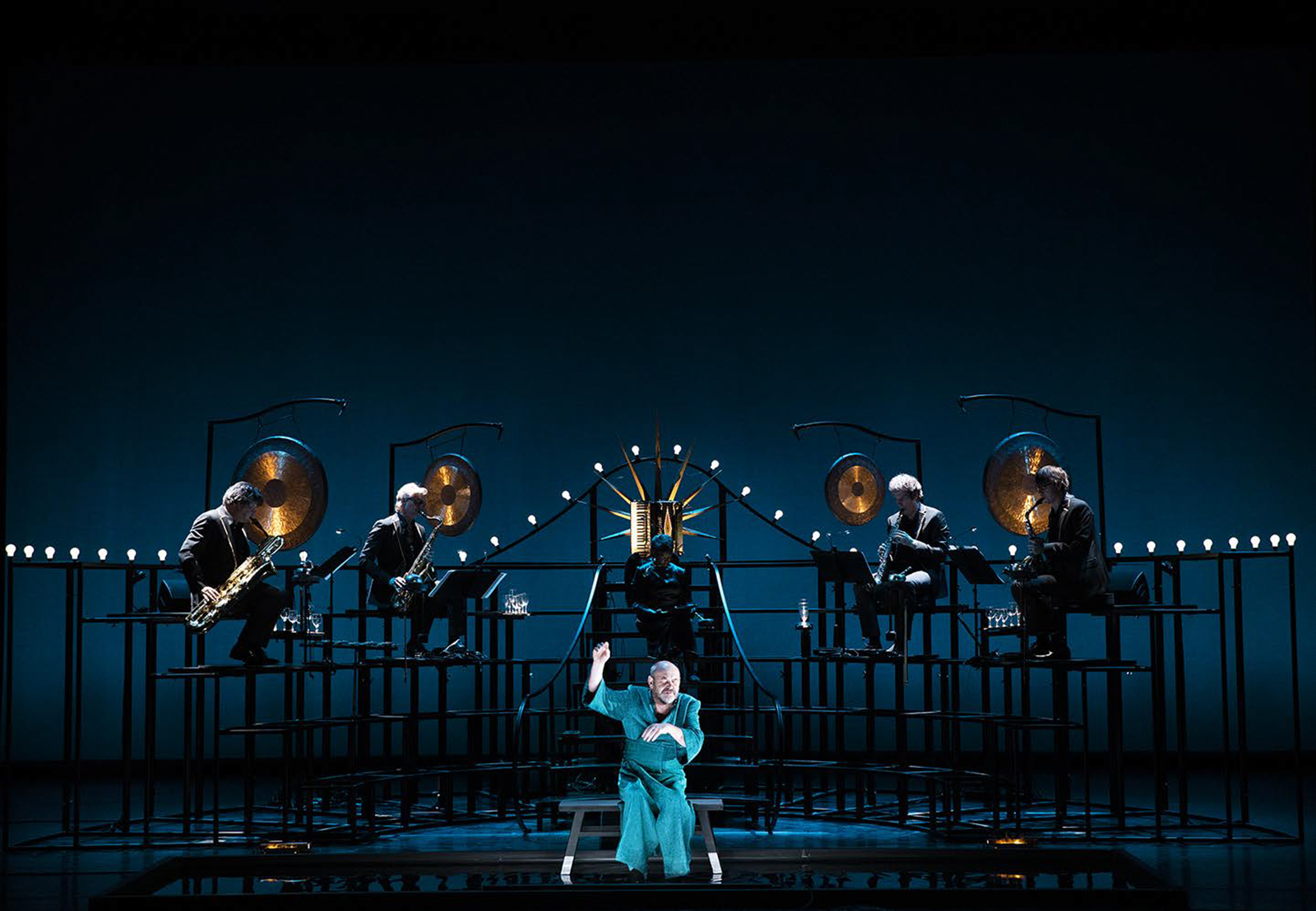 The Valley is the story of the banality of violence and our little daily apocalypses. A man finds himself in the middle of a small arena, surrounded by musicians who support, comment on and accompany his tragic story. Among them is a mysterious woman-perhaps his guardian angel or his lost daughter. Visual artist Hans Op De Beeck directs a musical theatre performance in which the visionary quality of the images powerfully connects with the music performed by sax quartet BL!NDMAN, under the direction of Eric Sleichim.
Hans Op de Beeck – As Belgian artist, Op de Beeck produces large installations, sculptures, films, drawings, paintings, photographs and texts. His work is a reflection on our complex society and the universal questions of meaning and mortality that resonate within it. He regards man as a being who stages the world around him in a tragi-comic way. Above all, Op de Beeck is keen to stimulate the viewers' senses, and invite them to really experience the image. He seeks to create a form of visual fiction that delivers a moment of wonder, silence and introspection.
Eric Sleichim – Sleichim studied at the conservatories of Brussels and Liege. In the '80s he co-founded with Thierry De Mey, Peter Vermeersch and Walter Hus the group 'Maximalist!', that provided music for the first productions of Anne Teresa de Keersmaeker and Wim Vandekeybus. In 1988 Eric Sleichim founded BL!NDMAN a saxophone quartet with a traditional line-up that developed new playing techniques and immensely expanded the repertoire for the saxophone quartet by continuously exploring the interfaces with other art disciplines. The name BL!NDMAN refers to the magazine The Blind Man, edited by Marcel Duchamp in 1917 in New York. This title is based on the Dadaist idea of a blind guide that leads the public through exhibitions.
Concept: Eric Sleichim and Hans Op de Beeck
Composer, musical direction: Eric Sleichim
Text, director, decor and costumes: Hans Op de Beeck
Dramaturgy: Tobias Kokkelmans
Artistic advice: Alex Mallems
Lighting design: Peter Quasters
Vocals: Lore Binon
Actor: Dirk Roofthooft
Ensemble: BL!NDMAN
BL!NDMAN saxophonists: Raf Minten, Koen Maes, Piet Rebel, Pieter Pellens
Production: Muziektheater Transparant | Coproduction: deSingel, Zeeland Nazomerfestival, BL!NDMAN, TANDEM scène nationale and Romaeuropa Festival | Supported by: Tax shelter of the Belgian Federal Government

You may be interested