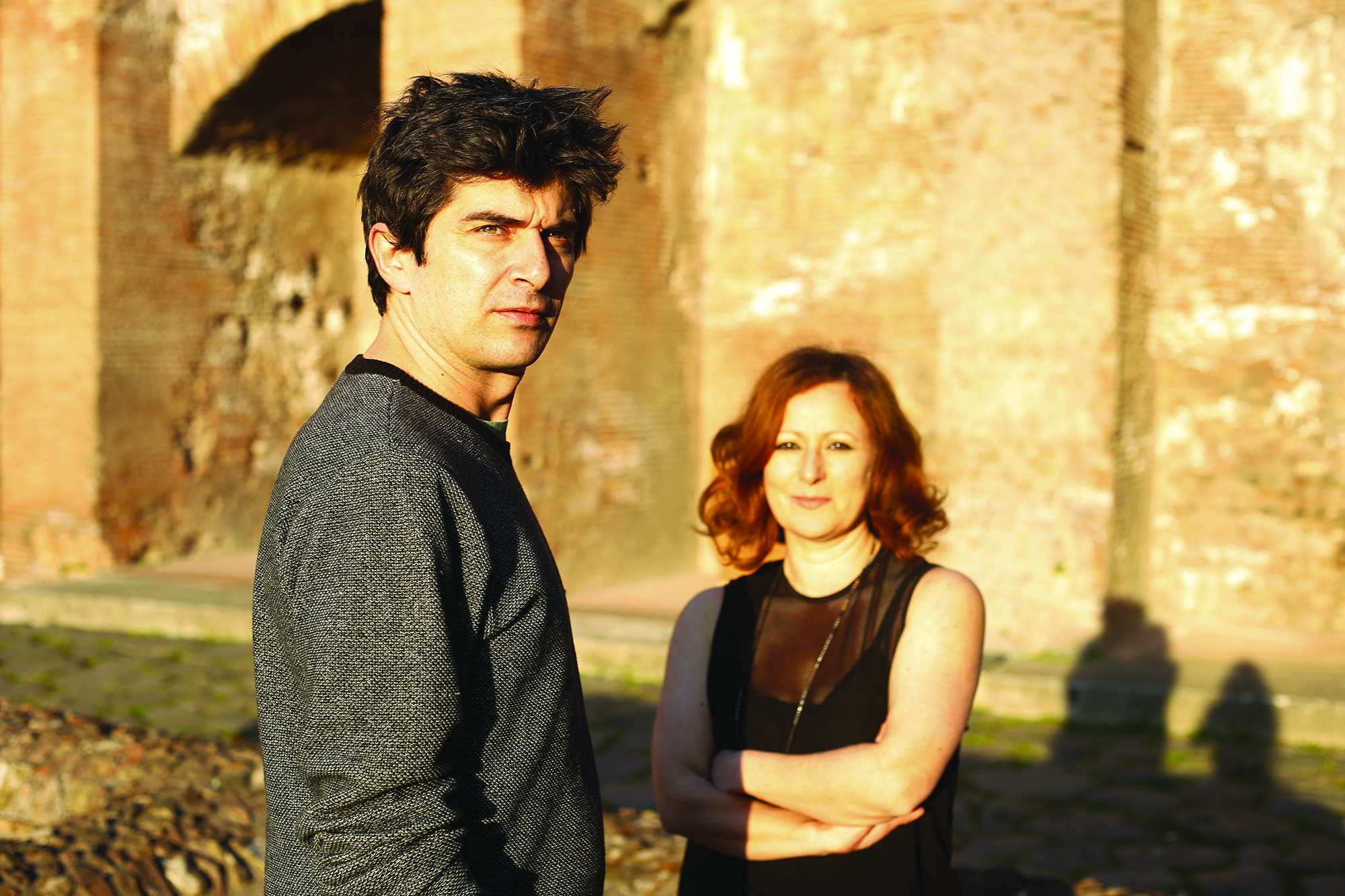 After the 16.9 km covered in the first stage of the project "Esercizi sull'abitare" (Excercises on living),  the Bartolini / Baronio company returns to imagining new itineraries and new journeys to explore the theme of the "home" intended as a place of symbolic contraction of human coexistence on the planet. Starting from Rome and making their way to Municipalities of the Lazio region, this new adventure involves the actual inhabitants, in order to create an experience of performative coexistence between artists and the territory, with the aim of building the final artistic gesture presented at the REf: a narrative of voices, sounds, images, objects, stories and biographies that will tell the complexity and richness of human coexistence, in its most intimate bonds and in those that are built over vast geographic swathes of land.
Bartolini/Baronio – An artistic formation born in 2009 in Rome,  as a result of the partnership between Tamara Bartolini and Michele Baronio. They share ten years of work within the company Triangolo Scaleno Teatro, directed by Roberta Nicolai, where they participated in various artistic productions, taking part in the creation of Teatri di Vetro Festival, OFFicINa, ZTL, as well as other cultural events. They both explore authorial and acting dimensions, working on writing, pedagogy and direction, on music and stage design. Since 2014, they have been sharing their productive path with 369gradi. Starting with the project La Caduta_incontro tra artisti e territori (created in synergy with musicians, video makers and photographers) back in 2009, a partnership was born which led to them collaborating in all subsequent productions including the performance Tu_Two_due alla fine del mondo, a show based on the true story of Carmen who cannot wait and the RedReading program, an emotional  and passionate journey between theater and literature for which, between 2012 and 2018, three seasons included 14 RedReading sessions.
They won the production prize Dominio Pubblico with Passi_una confessione which debuted in 2015, also as a radio version for the show Tutto Esaurito! on Radio3. Their latest work, Dove tutto è stato preso, inspired by Correzione by T. Bernhard, won the CURA 2017 call, debuting at Teatri di Vetro 2017 and winning the Visionari 2018 section of Kilowatt Festival. In 2018 they were among the winners of the Fabulamundi production support with a project from the text Tout entière by Guillaume Poix translated by Attilio Scarpellini, which debuted as Tutt'intera in 2019. The same year they created the performance Il giardino del tempo che passa under the project La città lontana by Triangolo Scaleno and debuted alongside the project 9 Lune at Kilowatt Festival. In their artistic creations they are seeking a powerful personal expression and in-depth work on individual and collective biographies, specifically intertwining music and poetry, in a dialogue-concert between words and music, between artists and territories.
Un progetto di e con: Tamara Bartolini, Michele Baronio
Drammaturgia: Tamara Bartolini
Paesaggio sonoro e canzoni: Michele Baronio, Renato Ciunfrini,
Sebastiano Forte
Immagini e regia video: Raffaele Fiorella
Luce: Gianni Staropoli
Suono: Michele Boreggi
Identità visiva: Margherita Masè
Supervisione alla scena: Marta Montevecchi
Editing interviste: Livia de Paoli
Produzione: Bartolini/Baronio e 369gradi
In collaborazione con: Romaeuropa Festival e Teatro di Roma e con ATCL per la residenza svolta nei comuni di Alvito, Castrocielo e Maenza
Con il sostegno di: Teatro Biblioteca Quarticciolo e Carrozzerie n.o.t
Con la partecipazione dei progetti: MaTeMu Spazio giovani scuola d'arte del CIES | CastellinAria Festival di Teatro Pop |
Eko Orchestra | Festival Radure: Spazi culturali lungo la Via Francigena del Sud |  "Ritratti di un territorio" Teatro del Lido di Ostia