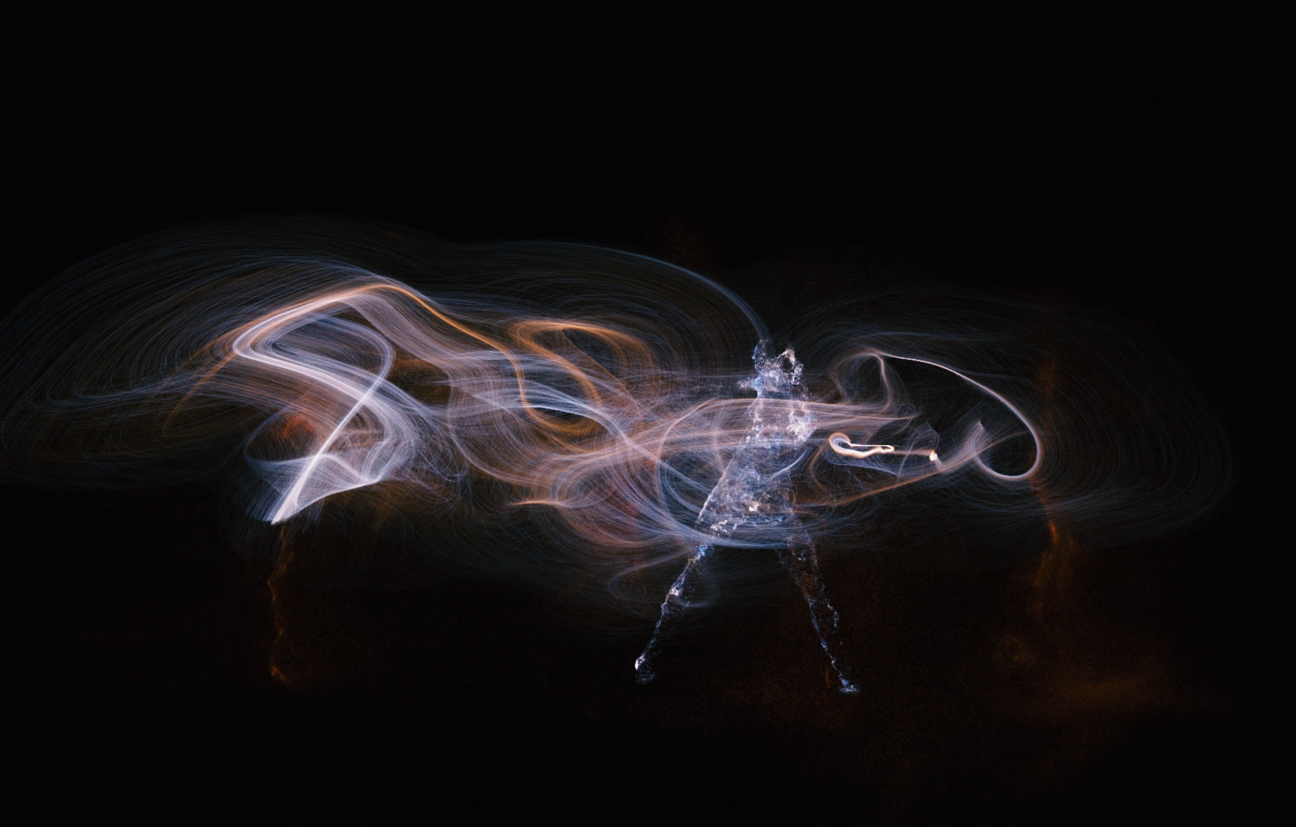 In the 
Digital Body
 project, launched in response to the Covid-19 pandemic, Choreographer Alexander Whitley has been exploring how dance can exist in a purely digital form, delving into the seemingly limitless ways in which human movement can be visualised through the use of using motion capture and games engine technology.
This inquiry is being extended further in 
Chaotic Body, 
a
triptych of films t
aking
 inspiration from 
chaos theory, the dynamic processes it describes and the associated geometric patterns found in nature. 
Created
 in collaboration with digital artists UL Collective and composer 
Qasim
Naqvi
, this is the first in a series that will be released over the course of the next few months. 
Chaotic body 1: Strange Attractor was released on Fri 2 Oct as part of our festival.  Watch the film here and see the conversation with Alexander Whitley and collaborating artists in our screening event below.  
A Sadler's Wells New Wave Associate, Alexander has received critical acclaim for his works investigating the impact of technology, such as artificial intelligence, on contemporary human experience and his ground-breaking use of interactive technology to redefine the parameters of choreography. His works for AWDC using interactive technology include stage productions: Pattern Recognition (Sadler's Wells commission) and The Measures Taken (Royal Opera House commission); the performance-installation: Strange Stranger (York Mediale and Sadler's Wells co-commission); and VR experiences: Celestial Motion (Daydream) and Celestial Motion II multi- player VR (HTC Vive) created in collaboration with The Guardian VR studio. He has also collaborated on digital works for The National Theatre, Scottish Ballet, Marshmallow Laser Feast and New Movement Collective.
Choreographer & Artistic Director: Alexander Whitley
Composer: 
Qasim
Naqvi
 (Courtesy of Erased Tapes)
Digital Artists: UL Collective: 
Eleni
Polychronaki
, George 
Adamopoulos
 & Chris Waters
Producer: Donna 
Meierdiercks
Commissioned by
Romaeuropa
 Festival with support from the British Council. 
In partnership with British Council for UK/Italy 2020 Season "Being Present"