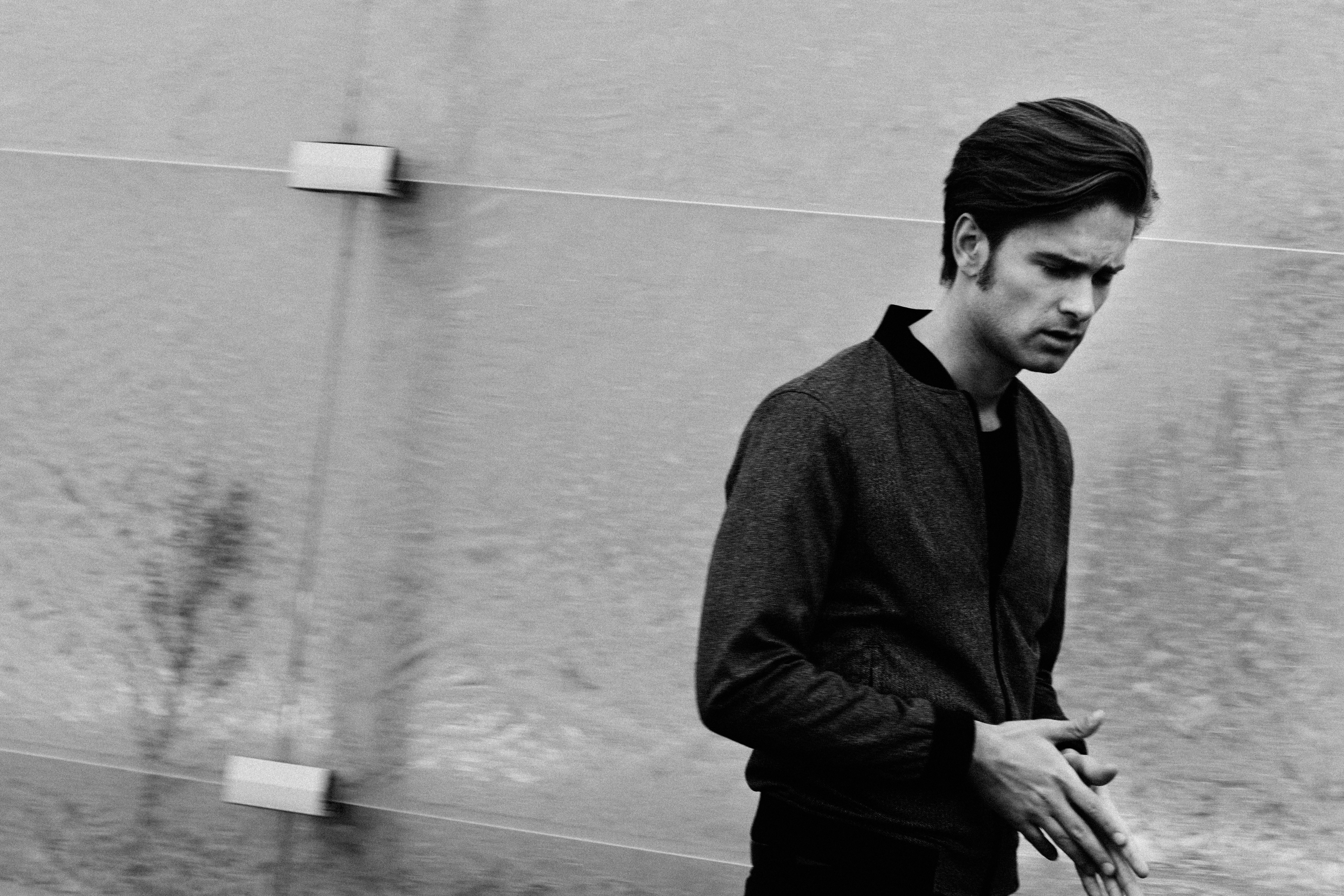 Polish jazz pianist and composer Piotr Orzechowski- known to the public by the stage name Pianohooligan- builds, on the centenary of the birth of St. John Paul II, a musical ritual for a string quartet, a jazz quartet and electronica, collecting the great pieces written in tribute to the Polish Pope by artists such as H.M. Gorecki and K. Penderecki, as well as new improvisations. Missa Sine Verbis revisits the religious experience in a secular key, addressing the inner experience of the audience and leaving to the music itself the role of embodying the word, cultivated in its primary and non-verbalized form as an affirmation of unparalleled perfection and with absolute awareness of its own defectiveness in the face of the ritualistic mystery. The artist is joined by the High Definition Quartet, the Silesian String Quartet and Stefan Wesolowski.
High Definition Quartet
A leading Polish improvised music ensemble, setting new standards for a contemporary music collective. Rewarded in major European jazz competitions, such as Jazz Hoeilaart (Belgium). Randy Brecker called them "one of the most incredible bands if not the most incredible group I have ever played with." The quartet records and releases compositions and arrangements created by Piotr Orzechowski (Pianohooligan). They entered the music market with their debut CD Hopasa (EmArcy/Universal, 2013), hailed by jazz media (including the Grand Prix Jazz Melomani poll) as album of the year. Their next release, Bucolics (ForTune, 2015), a reworking of Witold Lutos?awski's cycle, met with an equally high critical acclaim and was named as best album of the year by the 'Rzeczpospolita' daily.
High Definition Quartet is invited to perform at major festivals in Poland and abroad, including Jazz on the Odra and Jazztopad (Poland), Rochester Jazz Festival (USA), Edmonton Jazz Festival (Canada), jazzahead! (Bremen, Germany), and Getxo International Jazz Festival (Spain). They also appeared at Jazz Utsav (India), Ubud Jazz Festival (Indonesia), and Gulf Jazz Festival (Kuwait). They have given performances in the best venues and clubs, such as Bohemian Caverns (Washington), Jazz Station (Brussels), and Opus Jazz (Budapest). In the autumn of 2018, the quartet toured in China.
Silesian String Qartet
The Silesian String Quartet was established in 1978. Its members are alumni of the Karol Szymanowski Academy of Music in Katowice. They honed their craft in master classes taught by members of the LaSalle, Amadeus, Juilliard, Smetana, and Alban Berg Quartets. The Silesian String Quartet's repertoire comprises over 300 pieces from the chamber music "canon", with around 200 of them being 20th-century works. It has premiered over 100 string quartets by Polish and foreign composers, with some of these works specifically dedicated to the Quartet.
Throughout its 34-year career, the ensemble has performed at the most important music festivals in the whole world (a.e: Kuhmo Chamber Music Festival in Finland, the Berliner Musiktage, the Time of Music in Viitasaari, the Inventionen Berlin, the Lerchenborg-Musicdage, the Musicorama in Hong Kong, the Saint-Denis Festival in Paris, the Melos-Etos Festival in Bratislava, the Wien Modern, the Romaeuropa Festival in Rome, the Musik-Biennale Berlin, the Krakow 2000, the Praha 2000, the Europalia in Belgium, the West Cork Chamber Music Festival in Ireland, the Tongyeong International Music Festival in South Korea).
The Silesian String Quartet has given around 1,000 concerts in most European countries, as well as in the USA, Canada, Mexico, Japan, Hong Kong, South Korea, and China.
It has performed with great success in such prestigious concert halls as the Concertgebouw and Ijsbreker in Amsterdam, Konzerthaus in Vienna, Vredenburg in Utrecht, Die Unie in Rotterdam, De Singel in Antwerp, the Royal Conservatory of Brussels, Schauspielhaus in Berlin, Tivoli in Copenhagen, Tonhalle in Dusseldorf, Salle Pleyel and Teatre Champs –E?lyse?es in Paris, Jordan Hall in Boston, Hoam Art Hall in Seoul, Bellas Artes in Mexico City, and the Markin Hall and Carnegie Hall in New York.
The Silesian string Quartet makes regular recordings for different radio stations, and has released over 50 CDs with music ranging from Haydn to Penderecki.
Stefan Weso?owski
Composer, violinist and music producer, graduate of Academie Musicale de Villecroze, currently working with an American record label Important Record, French label Ici D'ailleurs and a British publisher Mute Song.Weso?owski has released two original albums. His debut record Kompleta was published in Poland in 2008 by Gusstaff Records/Pointa Foundation and it was a work composed to breviary prayers and hymns for two voices, string quartet and electronics. A re-edition of the album in LP/CD/Digital formats was released and distributed worldwide in May 2015 by a French label Ici D'ailleurs. His next album Liebestod was first presented to the audience in October 2013 at Unsound Festival. Published by Important Records, the material was enthusiastically received by international critics. An influential American portal Indie Shuffle described the album as "real dope", a Canadian magazine Textura reviewed it as "provocative, surprising and moving" and a Dutch Caleidoscoop as a "breathtaking masterpiece". In 2017 Stefan Weso?owski released "Rite of the End" (Ici D'ailleurs/Mute). The album received a great international recognition. The most important British music magazine UNCUT reviewed it as "Horribly satisfying!" and put on the highlights of the Month, as well as WIRE magazine and many more. The album was awarded Album of the Year 2017 after voting by 60 best Polish music journalists on major Polish daily Gazeta Wyborcza and Album of the Year 2017 on international music platorm Beehy.pe.  Weso?owski has also participated in a number of joint projects. For many years he closely collaborated with Jacaszek. He was the author of instrumental parts on the albums Treny, (Miasmah/Gusstaff 2008) and Pentral (Gusstaff 2009). Stefan Weso?owski is also an author of original music to numerous theatre plays, art installations and films. He wrote original soundtrack to "Listen To Me Marlon" – a BAFTA-nominated and OSCAR-shortlisted documentary film on Marlon Brando, produced by Universal and Passion Pictures for Showtime, which had its world premiere in January 2015 at Sundance Festival. TIME, Variety and Rolling Stone described the picture directed by Stevan Riley, as one of the highlights of the festival. In 2017, Stefan Weso?owski scored "Love Express. The disappearance of Walerian Borowczyk" – feature documentary directed by Kuba Mikurda, starring Terry Gilliam, Andrzej Wajda, Neil Jordan. Currently, Stefan Weso?owski is working on a few new movies, e.g. new documentary feature by Kuba Mikurda (a story about "On the silver globe" by Andrzej Zu?awski – "The best sci-f film never made" – VICE), Irish feature film by Nathalie Biancheri entitled "Wolf" and a new feature film by award-winning director Jagoda Szelc.
A cura di
Adam Mickiewicz Institute
Con il patrocinio di
Ambasciata di Repubblica di Polonia a Roma