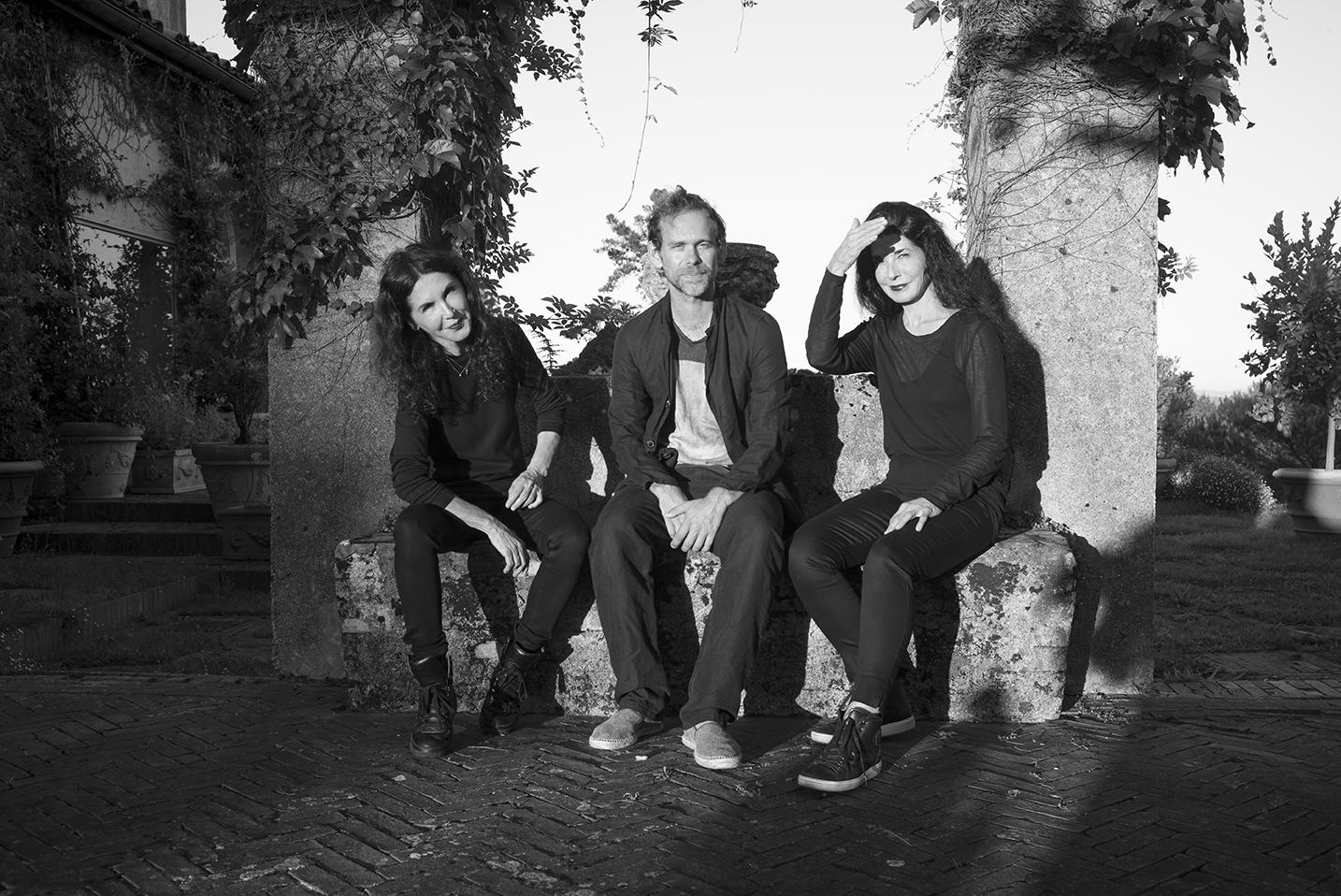 Grammy Award-winner for Best Classical Composer, founder and guitarist of rock band the National and resident artist with the San Francisco Symphony Orchestra from 2020, Bryce Dessner is the protagonist of two special monographic concerts that REf20 dedicates to his music.  With the Parco della Musica Contemporanea Ensemble, under the musical direction of Tonino Battista and with the extraordinary participation of Katia and Marielle Labèque, the first of the two events includes his most famous classical compositions: from St. Carolyn by The Sea to Lachrimae, from Wires to Ahyem via Concerto for Two Pianos, a composition especially written for the Labèques and presented for the first time by the London Philharmonic Orchestra.
Bryce Dessner è uno dei compositori più ricercati della sua generazione, con un catalogo di opere in rapida espansione commissionato da importanti ensemble. Conosciuto come chitarrista dei The National, è una forza vitale nel regno della nuova musica. Ha lavorato con alcuni dei musicisti e artisti visivi più creativi e rispettati del mondo, tra cui Philip Glass, Steve Reich, Johnny Greenwood, Justin Peck, Hiroshi Sugimoto e Matthew Ritchie. Nell'autunno del 2015 è stato selezionato, insieme a Ryuichi Sakamoto e Alva Noto, per la colonna sonora del film del regista premio Oscar Alejandro Iñárritu, The Revenant, che ha ricevuto una nomination ai Golden Globes nel 2016 e una nomination ai Grammy Awards 2017. "MusicNOW", il festival di musica contemporanea con sede a Cincinnati da lui fondato nel 2006, ha visto la partecipazione di Tinariwen, Justin Vernon, Joanna Newsom, David Lang, Grizzly Bear, Perfume Genius e la Cincinnati Symphony Orchestra. Nel 2015 "MusicNOW" ha festeggiato il suo 10° anniversario. Per l'occasione è stato pubblicato un album intitolato MusicNOW: 10 Years, composto dalle migliori esibizioni dal vivo del festival. Tra i progetti recenti più importanti ricordiamo Quilting, un brano di 17 minuti co-commissionato con la BBC Symphony Orchestra, presentato a maggio 2015 dalla Los Angeles Philharmonic diretta da Gustavo Dudamel, e The Most Incredible Thing, un balletto creato da Dessner, Justin Peck e Marcel Dzama, presentato per la prima volta nel febbraio 2016 dal New York City Ballet. Dessner ora risiede a Parigi ed è  sempre più attivo nella composizione per importanti ensemble e solisti europei. nella primavera del 2019 i The National hanno pubblicato l'album I am Easy to Find, in collaborazione con il regista cinematografico Mike Mills. La musica di Bryce Dessner è pubblicata in esclusiva da Chester Music Ltd, parte del Music Sales Group.
Katia e Marielle Labèque sono due celebri pianiste conosciute in tutto il mondo per le loro interpretazioni. Il loro percorso musicale inizia già in tenera età ma la fama mondiale arriva grazie all'interpretazione di Rhapsody in Blue di George Gershwin (uno dei primi dischi d'oro della musica classica). Presenti nelle programmazioni dei più importanti teatri internazionali, le sorelle sono ospiti abituali delle più prestigiose orchestre, si sono esibite con ensemble di musica barocca e hanno avuto il privilegio di lavorare con numerosi compositori tra cui Thomas Adès, Louis Andriessen, Luciano Berio, Pierre Boulez, Bryce Dessner, Philip Glass, Osvaldo Golijov, György Ligeti e Olivier Messiaen. Con la propria etichetta, la KML Recordings, hanno pubblicato numerosi album tra cui la prima registrazione di Minimalist Dream House (in omaggio ai 50 anni della musica minimalista). Il documentario The Labèque Way basato su una lettera a Katia e Marielle scritta da Alessandro Baricco è stato prodotto da "El Deseo" (Pedro and Augustin Almodóvar) e filmato da Félix Cábez. La loro biografia Une vie à quatre mains di Renaud Machart è pubblicata da Buchet-Chastel. Con la KML Recordings le Labèque hanno inoltre collaborato con la storica Deutsche Grammophon per Rite of Spring di Stravinsky e Epigraphes Antiques di Debussy, seguito da Love Stories con musiche di Leonard Bernstein e David Chalmin. Su invito della Philarmonie Hall di Parigi nell'aprile 2019, Katia e Marielle Labeque si sono concentrate su un nuovo programma per Minimalist Dream House con David Chalmin e Bryce Dessner e con la partecipazione straordinaria di Thom Yorke.
Foto © Cosimo Trimboli – REf19
In corealizzazione con
Musica per Roma