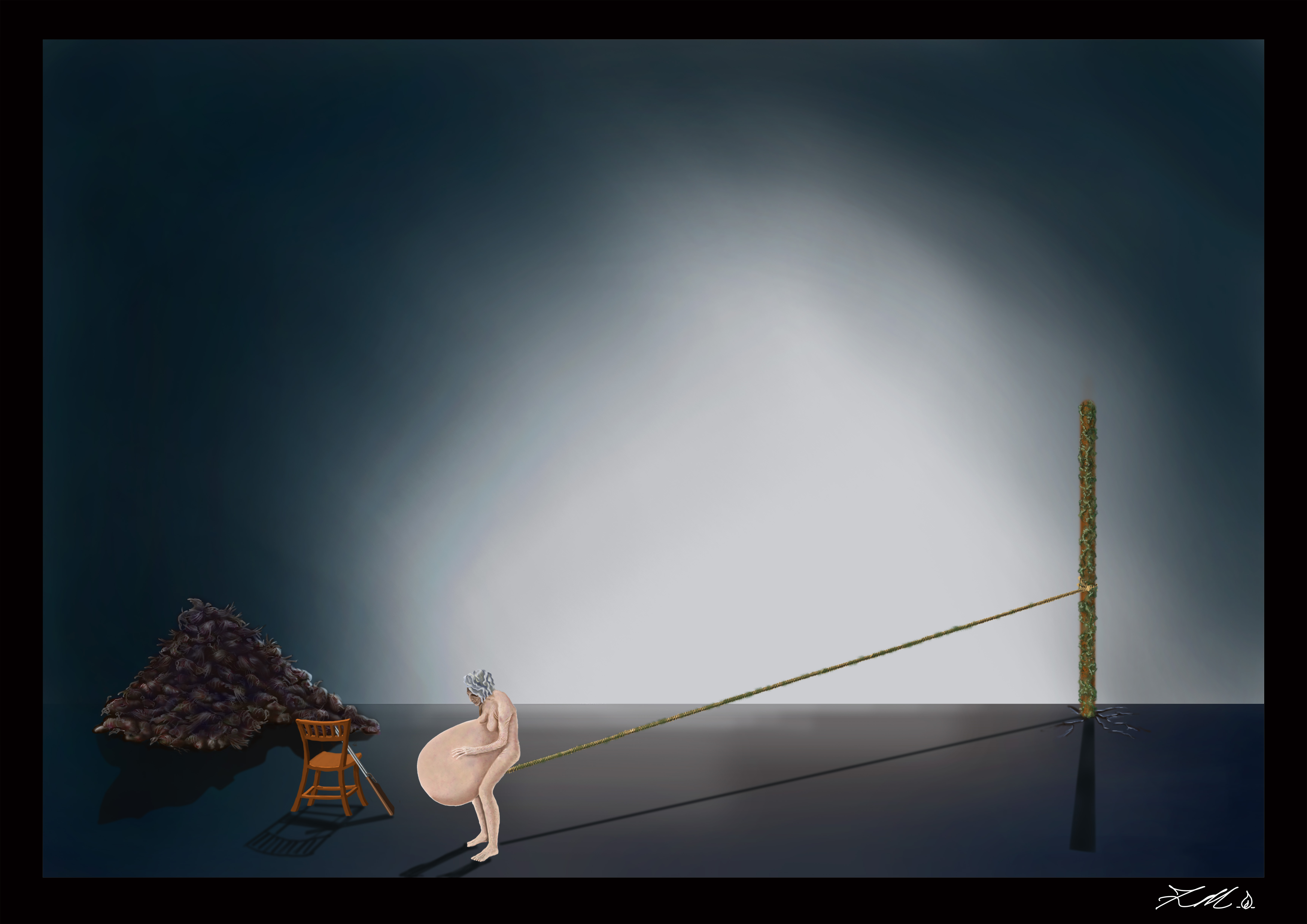 With the play "Una cosa enorme", Fabiana Iacozzilli brings to the stage an intimate and personal reflection on the theme of motherhood. Is it lawful to wish not to be a mother? And how does society, with its conventions and taboos, still exercise censorship on this lifestyle choice? Feeding on the texts of writer Sheila Heti, sociologist Orna Donath and various encounters with facts and stories of other people, the Roman director explores the most hidden areas of female identity- undercutting culture, nature and personal instinct- by responding to 'a purely selfish need to shed light' and to create a show that is «a strange creature, constantly poised between the desire and the refusal to procreate».
Fabia Iacozzilli– a director and playwright, she researches her projects based on stage drama and on the expressive potential of the role of the performer. Since 2013, she has been collaborating with CrAnPi and the Vascello Theatre in Rome and since 2017 also with Carrozzerie N.O.T. In 2002 she graduated as a theatre director from the "International Centre La Cometa" Academy where she studied among others with N. Karpov, N. Zsvereva and A. Woodhouse. From 2003 to 2008, she was assistant director of P. Sepe and assistant to Luca Ronconi and in 2008 she founded the company Lafabbrica of which she is the artistic director. In 2011 she was selected to participate in the DIRECTOR LAB international project, organized by the New York Lincoln Center. During that same year she became a member of the LINCOLN CENTER DIRECTORS LAB. Recent shows include: Aspettando Nil, winner of the Undergroundzero Festival in New York; La trilogia dell'attesa winner of the Play Festival (Atir and Piccolo Teatro di Milano- Teatro Europa); Da soli non si è cattivi.  Tre atti unici dai racconti by Tiziana Tomasulo and The class_a docupuppets for marionettes and humans (UBU 2019: Winner of best sound project; nomination for best theatre show, best director, best scenography, Winner of Critics Award ANCT 2019, Winner of In- Box 2019, Selection L'Italia dei Visionari – Kilowatt Festival 2019, Winner of the public competition of inter-regional residencies CURA 2018). She also works in training and education and lately she has been conducting detailed and constant research on theatrical improvisation.
Show by Fabiana Iacozzilli
With: Marta Meneghetti, Roberto Montosi
Scenography: Fiammetta Mandich
Body Suit realization: Makinarium (special – visual – effects)
Lighting design: Luigi Biondi, Francesca Zerilli
Sound: Hubert Westkemper
Sound Engineer: Jacopo Ruben Dell'Abate
Artistic collaboration: Lorenzo Letizia, Luca Lotano, Ramona Nardò
Support to the director: Francesco Meloni
Direction assistant: Cesare Santiago Del Beato
Dramaturgy assistant: Carola Fasana
Production: CrAnPi, La Fabbrica dell'Attore-Teatro Vascello Centro di Produzione Teatrale, Fondazione Sipario Toscana-Centro di Produzione teatrale, Carrozzerie | n.o.t
With the support of: Regione Lazio – Direzione Regionale Cultura e Politiche Giovanili – Area Spettacolo dal Vivo
Sustained by: Teatro Biblioteca Quarticciolo, Periferie Artistiche Centro di Residenza Multidisciplinare della Regione Lazio, ATCL Circuito multidisciplinare della Regione Lazio per Spazio Rossellini
Supported by: Nuovo Cinema Palazzo, Labirion Officine Trasversali
Thanks to Beatrice Fedi, Olga Galieri, Paola Sambo, Luana Provenziani, Gaia Clotilde Chernetich, Gianmarco Vettori, le donne del
progetto Dentro la visione, gli artisti che hanno partecipato al laboratorio Labirion, le donne e gli uomini che abbiamo intervistato.
In corealizzazione con
La Fabbrica dell'Attore / Teatro Vascello