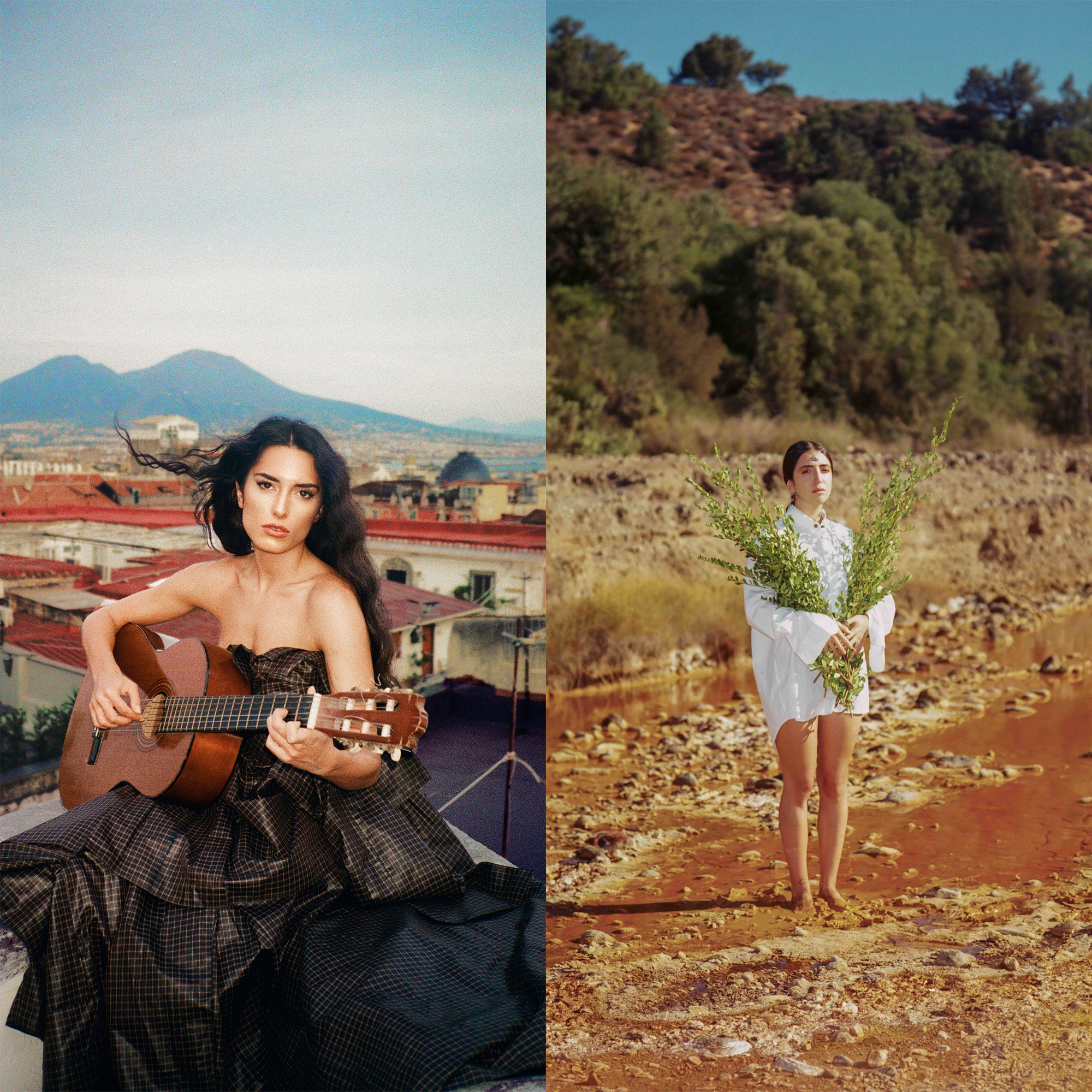 LA NIÑA
Born in 1991, La Niña built her own musical identity through a real and individual journey in search of herself through singing, writing, theater and music. A path that led her in 2019 to recover her roots and her own visceral link with the city of Naples, a return touched by contemporaneity
and the progressive construction of a modern kind of pop and international sound, yet emerging
from the tools of her land. With the release of her first EP Eden published by Sony Music, collaborations with Myss Keta (one of the crew of Le ragazze di Porta Venezia) and Gemitaiz on the single Lassame Stà, La Niña has conquered the public in a very short time. On the stage of REf21 she performs an intimate and acoustic live in which modernity and tradition are interwoven: the history of Naples and its present.
BLUEM
An intimate and at the same time primordial, almost ritualistic sound, characterizes Notte, the first album in Italian by Chiara Floris- aka Bluem. At 25 years old, she moved to London to deeply experience its musical scene; obsessed with Billie Holiday, the singer-songwriter of Sardinian origins has included in this album multiple identities by molding them into an alternation of sounds and words. A song for each day of the week, between choruses, electronic beat, personal texts and a strong tension towards the archaic which also emerges from the imagination that permeates Notte.
A visual development of the project, curated by herself and dedicated to Sardinia, to its rural soul, to the memories of her grandmothers and inspired from her collection of old postcards of women in typical garments.