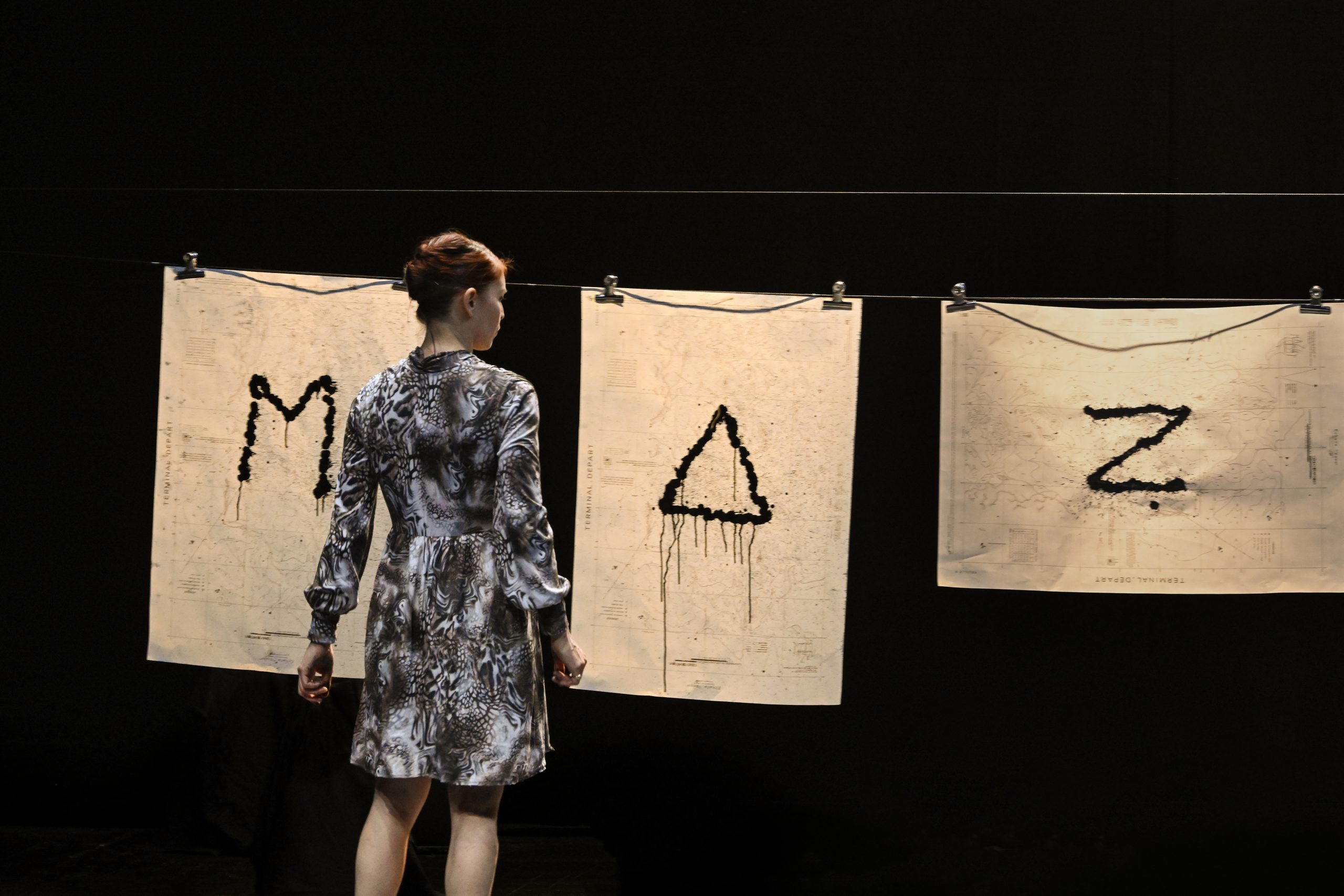 In 2020 with the visionary Là the company Baro d'evel has demonstrated how acrobatics or the "new circus" can take the form of a mysterious, lyrical and deeply poetic manifestation: a universe made of matter, dust, music, voice and fragments of life. The roots of this universe can be easily traced in Mazùt, among the first performances of the duo Blaï Mateu Trias and Camille Decourtye, whose rearrangement is presented with a national premiere during REF21. A new fragile dream is suspended like a soap bubble in which time takes on the quality of a romantic duet (between interpreters Marlène Rosaing and Julien Cassiers) or a vision with a surrealist flavor that digs and unearths the animalistic essence of our being: a man and a woman, both heroes and prisoners, a wild horse and a singer, houses made of cardboard, skies and paper walls. Everything in Mazùt is made of matter, sensation and emotion, leading to a journey of searching for the self, a thrust into our more profound reality, but through the lens of magic.
Concept/Directed by: Camille Decourtye e Blai Mateu Trias
Performers: Julien Cassier e Marlène Rostaing
Collaborators: Benedict Bonnemaison-Fitte, Maria Muñoz –Pep Ramis / Mal Pelo
Lighting Design: Adele Grépinet
Sound: Fanny Thollot
Costumes: Céline Sathal
Rhythm and music consultant: Marc Miralta
Structures Engineer: Thomas Pachoud
Costruction / Stage Management: Laurent Jacquin
Production and Promotion: Laurent Ballay
Production: Baro d'evel
Coproduction: ThéâtredelaCité – CDN Toulouse Occitanie ; MC93 – Maison de la Culture de Seine-Saint-Denis ; Teatre Lliure de Barcelone ; le Parvis – scène nationale Tarbes-Pyrénées ; Malakoff scène nationale – Theatre 71; Romaeuropa festival ; L'Estive, scène nationale de Foix et de l'Ariège.
Photo: Alexandra Fleurantin / Paper Horse: Jean Alexandre Lahocsinszky / Legs and paper: Le Petit Cowboy