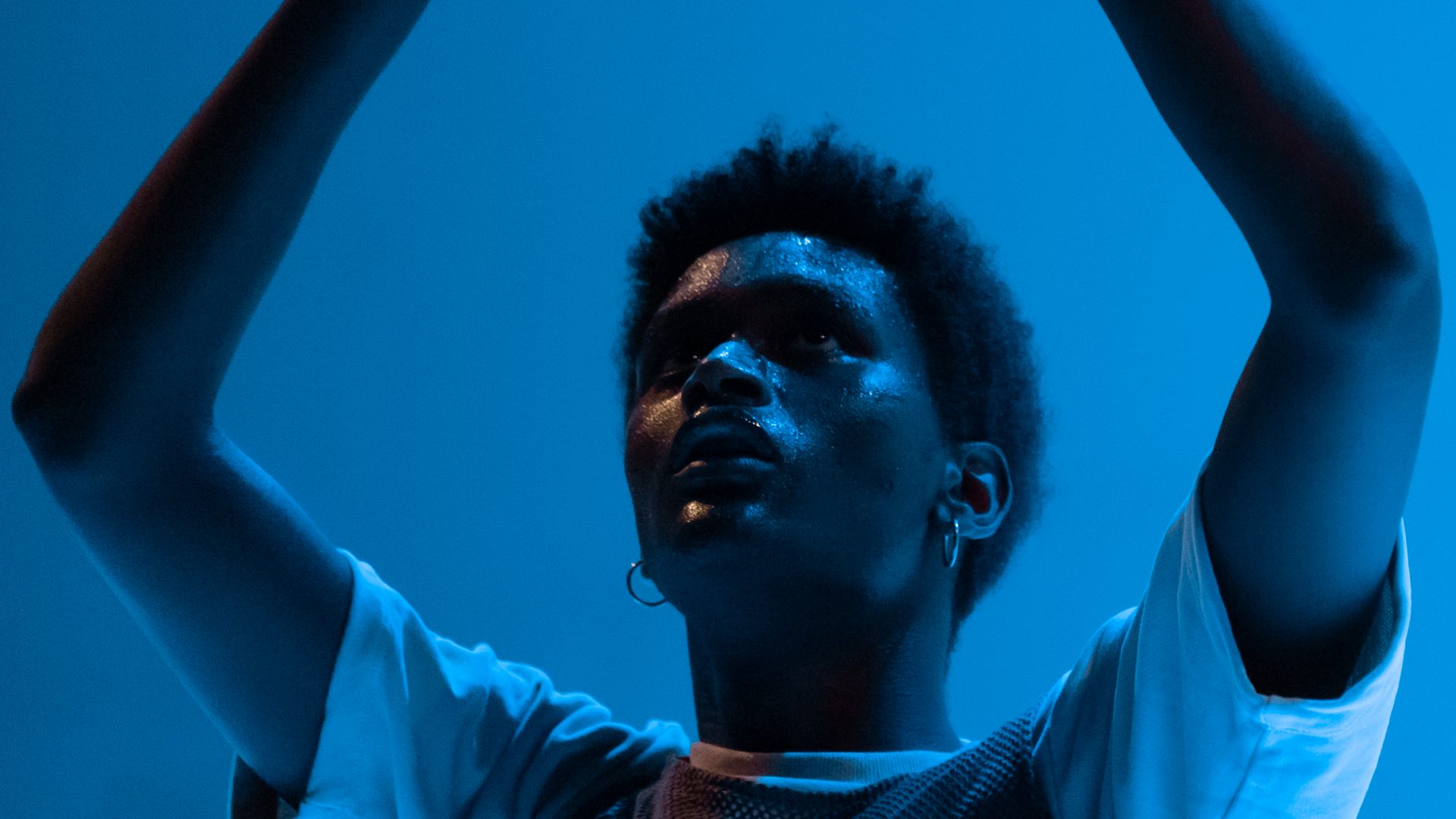 Two being float in the open sea, getting close to each other, letting themselves be carried away by the currents. They are aware of their destiny but resolute in their behavior. They seem determined to grab up what they can by their meeting. They are there by chance but they know that for this short period of time they will witness each other's existence, before moving away and transforming for the better. Transition, transmission and shared space play a central role in OPEN DRIFT . Inspired by Anna Pavlova's iconic solo in The Death of the Swan choreographed in 1905 by Michel Fokine, the choreographer reinterprets the theme of encounter, excitement and magic conveyed by each new beginning.
Born in 1985 in Leverkusen, Philippe Kratz first encountered dance through German tanztheater and has since remained fascinated by what makes people move. He went on to study classical ballet at the École Supérieure de Danse du Québec in Montréal and at the Staatliche Ballettschule Berlin. As a former long-term company member of Italian Aterballetto he has worked with and performed in pieces by Ohad Naharin, William Forsythe, Michele di Stefano, Hofesh Shechter, Rihoko Sato, Cristina Rizzo and others before deciding to move on and deepen his understanding of and artisanship in choreography.
In his own work the focus is resilience and its myriad of manifestations in processes like destruction, deconstruction and recomposition. Always interested in installing a direct dialogue and exchange with each performer, he has created or is currently creating works with Aterballetto, Gauthier Dance, Bayerisches Staatsballett and Teatro alla Scala in Milan. From 2017 till 2019 Philippe was supported by Bayer's stArt Programme for young artists. In 2018 he created, O a duet celebrating eternity in a transcendental state, which won the First Prize at Hanover's Choreography Competition as well as a residency with the Australian Dance Theatre in Adelaide. German TANZ magazine named him "one to watch" and in 2020, he was considered to be the best choreographer by Italian magazine Danza&Danza.
Choreography, lights and costumes: Philippe Kratz
Performers: Veronica Galdo and Nagga Baldina
Music: Borderline Order
OPEN DRIFT is part of the Swans never die a project born by the collaboration between: Operaestate Festival Veneto and Centro per la Scena Contemporanea CSC Bassano del Grappa; Triennale Milano Teatro; Fondazione Teatro Grande di Brescia; Festival Bolzano Danza – Fondazione Haydn; Gender Bender Festival; "Memory in Motion". Re-Membering Dance History (Mnemedance) – Università Ca' Foscari Venezia; DAMS – Università degli Studi di Torino; Lavanderia a Vapore – Centro di Residenza per la Danza (Piemonte dal Vivo – Circuito Multidisciplinare dello Spettacolo, Coorpi, Didee Arti e Comunicazioni, Mosaico Danza, Zerogrammi).