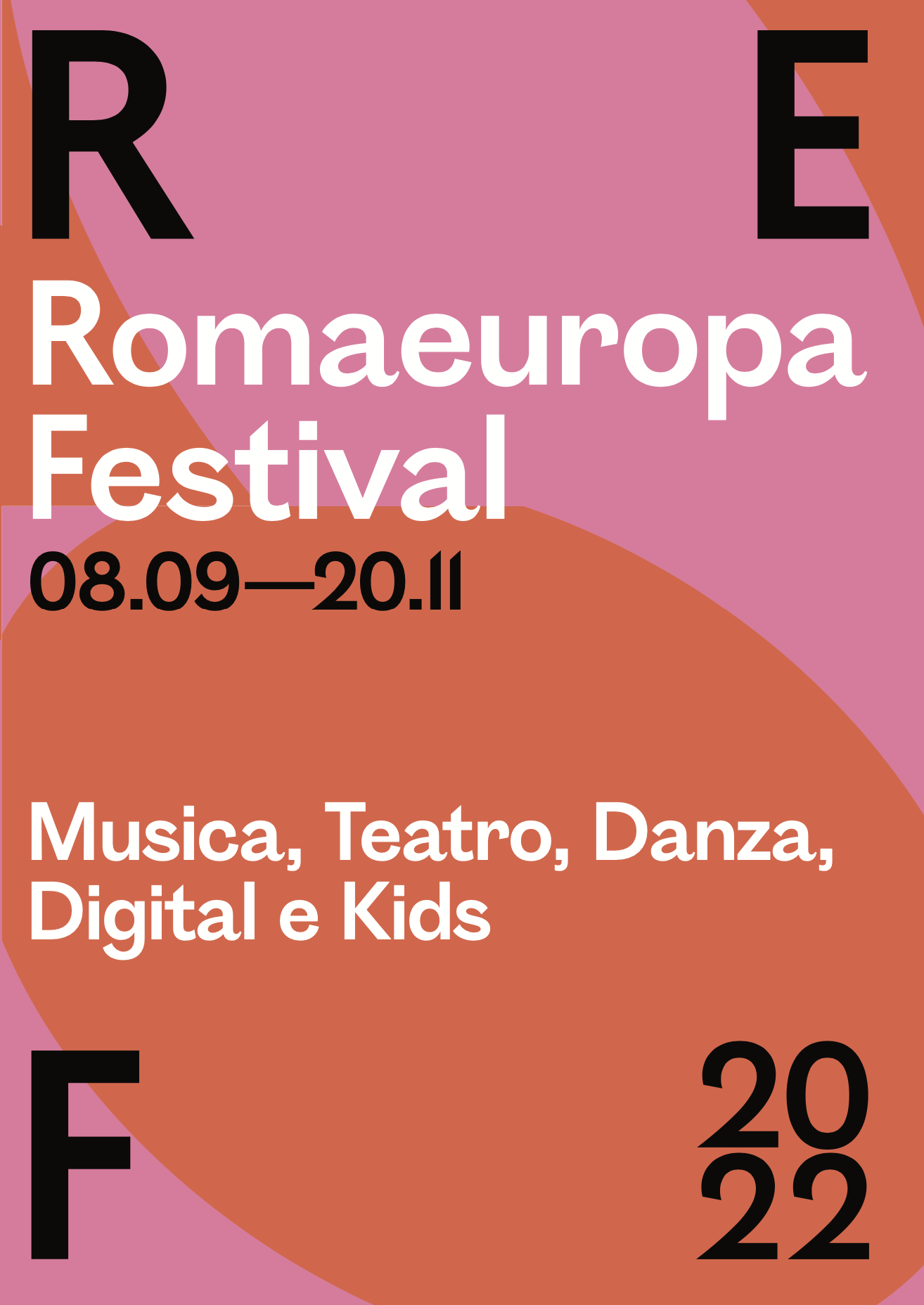 Catalogue
Dal 14 settembre al 21 novembre la trentaseiesima edizione del Romaeuropa Festival torna ad animare 20 spazi della capitale con un programma internazionale di oltre due mesi, costruito rispondendo alle esigenze di questo presente segnato dalla crisi pandemica. Una delle edizioni più ricche di sempre volta ad un grande sforzo per il sostegno alla ripartenza del settore artistico e culturale secondo le linee guida indicate dal Presidente Guido Fabiani e dal Direttore Generale e artistico Fabrizio Grifasi.
Tra i grandi festival europei e internazionali, Romaeuropa 2021 si articola a partire dal sostegno agli artisti italiani ed europei unendo al recupero degli appuntamenti previsti durante la scorsa edizione del Festival e non andati in scena per via dell'emergenza sanitaria un calendario altrettanto ampio di nuove proposte che mostrano spiccata sensibilità ai temi dell'inclusività, della parità di genere, dell'ambiente e della diversità.
Particolare attenzione è dedicata alle artiste e agli artisti romani e alla costruzione di una rete di collaborazione, corealizzazione e scambio con le istituzioni cittadine che valorizza la diversità e la ricchezza degli spazi culturali del Comune di Roma: Musica per Roma, Accademia Nazionale di Santa Cecilia, Teatro di Roma, Azienda Speciale Palaexpo – Mattatoio, MAXXI – Museo nazionale del XXI Secolo, Accademia di Francia a Roma – Villa Medici, Teatro Biblioteca Quarticciolo, Teatro Vascello – Fabbrica dell'Attore, Teatro Vittoria. Una rete estesa ad importanti coproduzioni internazionali e alle Accademie e Istituti culturali stranieri che sostengono e patrocinano il festival: Dutch Performing Arts, Flanders State of the Arts,  l'Institut Français – La Francia in scena – Fondazione Nuovi Mecenati, Istituto Polacco di Roma, il British Council, il Goethe-Institut, Oficina Cultural – Embajada de España,  Aerowaves – Creative Europe Programme; Ambasciata di Francia a Roma, Ambasciata della Repubblica Federale di Germania a Roma, Ambasciata del Regno del Belgio a Roma, Ambasciata di Svizzera In Italia, Ambasciata Britannica, Ambasciata dei Paesi Bassi, Ambasciata del Portogallo, Ambasciata di Svezia, Ambasciata di Finlandia a Roma, Ambasciata di Grecia,  Ambasciata della Repubblica Ceca.
Multidisciplinare (con l'incontro e la fusione di musica, teatro, danza, arti visive e nuovo circo) e multitematico il programma firmato da Fabrizio Grifasi è inoltre affiancato dallo sguardo di un team curatoriale per le differenti sezioni del festival: Maura Teofili sviluppa con Anni Luce pratiche di sostegno per la generazione creativa Under35, Francesca Manica porta in scena con Dancing Days l'identità di una nuova generazione di coreografi europei, Federica Patti presenta in Digitalive un programma interamente dedicato alle nuove tecnologie e alle culture digitali tra palco reale e virtuale. Riparte infine dopo un anno di sospensione la sezione Kids & Family del Romaeuropa Festival curata da Stefania Logiudice per presentare i linguaggi contemporanei alle più tenere fasce di età e alle famiglie.
Oltre al sostegno a tutte le lavoratrici e tutti i lavoratori impegnati al REf nelle ultime edizioni, il Romaeuroppa Festival 2021 accoglierà il pubblico con attenzione al rispetto dei protocolli di sicurezza attivi per favorire un ritorno sereno e consapevole negli spazi teatrali nel pieno rispetto delle normative vigenti e in accordo con le autorità sanitarie.