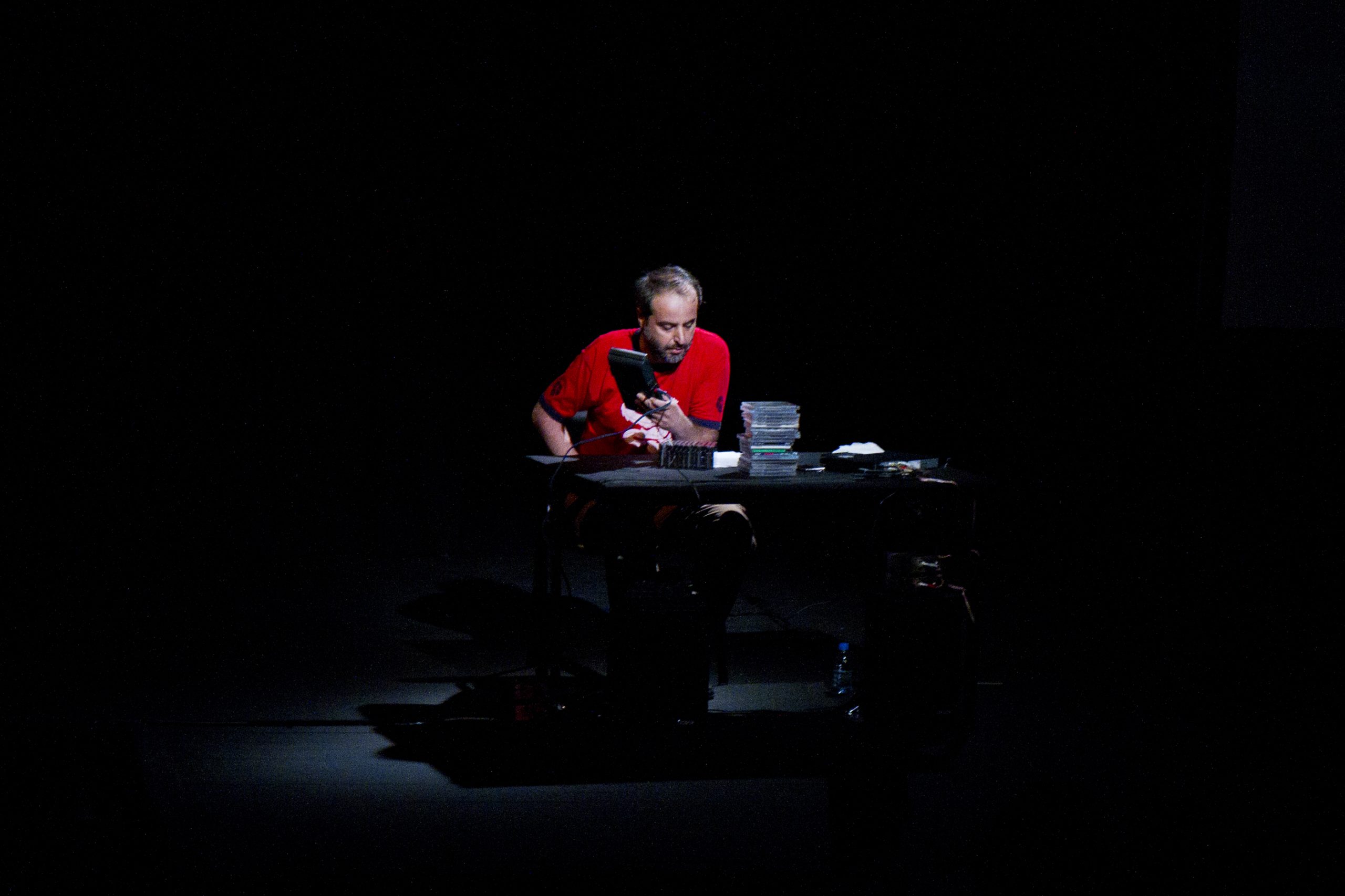 Director Rabih Mroué's spectacle is a profound combination of the personal and the political: for RIDING ON A CLOUD he invites his brother Yasser to play the role of a character who resembles him. Yasser was injured during the Lebanese civil war-where he lost the ability to use words. He shot videos that recount his memories on stage, and in the process form a subjective portrait of political developments in Lebanon. RIDING ON A CLOUD chronicles the fragility of each biographical narrative, suspended between political reality, memory, fact and fiction. For Mroué this is always the starting point for artistic self-reflection, which he then transposes onto theatre and the visual arts.
Performance by Rabih Mroué
Written and directed by Rabih Mroué
with Yasser Mroué
In collaboration with: Sarmad Louis
Assistant director: Petra Serhal
Assistant: Janine Baroud
English translation: Ziad Nawfal
Co-producted by: Fonds Podiumkunsten, Prins Claus Fonds, Hivos & Stichting DOEN – (The Netherlands).
Special thanks to: Lina Saneh, Frie Leysen, Mroué's family (Souad, Ahmad, Ammar, Ziad, Maha, Mazen, Nabil and Fatima Bazzi), Ahlam Awada, Samar Maakaroun, Janine Broud, Karma and Nadi Louis.
Thanks to: Hito Steyerl, Manal Khader, Eric Baudelaire, Paul Khodr, Lamia Joreige, Joanna Hadjithomas and Khalil Joreige, Fariba Derakhshani, Mohamad Hojeiry, Matthias Lilienthal, Ali Zuraik, Louis Family, Petra Serhal, Hagop Derghougassian, Ziad Mroué, Christine Tohmé e Ashkal Alwan