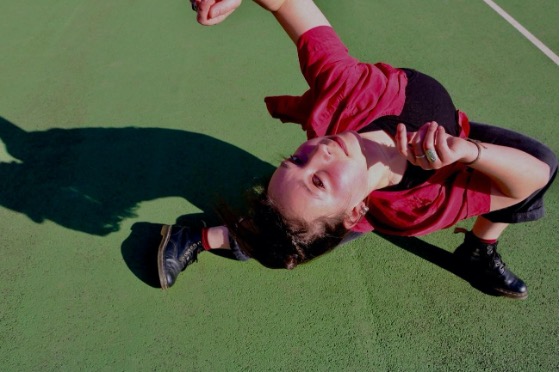 Are you from, or do you have a connection to Cypus?
Do you currently live in Rome?
Do you have an interesting story to tell about this country?
Are you interested in dance, choreography and/or performance?
If so Irish performance company Instant Dissidence would like to hear from you!
---
About the company
Instant Dissidence is a performance company based in Ireland, which will present a new dance work titled SlowMo in Rome on the 31st May 2022, online.
Instant Dissidence (www.instantdissidence.org) is a socially-engaged and ecologically- engaged company. The company foregrounds the role that dance/choreography can play as a social engine; we are 'artivists' who believe in the power of connecting art and social consciousness. We resist the idea of art as an object produced by a special kind of person called the 'artist'; instead, our work is co-created in dialogue with (and at times performed by) non-professional artists, and is about issues which matter to them.
About the work – SlowMo
SlowMo is choreography as a travelling gift; as a series of embodied travelling postcards which are created along the way
The artistic work SlowMo, is an outdoor 'travelling' dance work by Instant Dissidence, who will begin the journey in Cloughjordan Ecovillage (Ireland) and travel by land and sea to Limassol, Cyprus. Upon arrival, a digital presentation will connect Rome to Limassol, where the film version of the performance will be presented.
It is also a participatory dance work co-created with residents from Rome that, for a reason or another, have a link to Cyprus: Instant Dissidence will build its dance work on these memories.
---
Could this be you?
Maybe you were born in Cyprus.
Or maybe you studied, worked, or visited the country.
Or maybe you have a friend or colleague from Cyprus.
Whatever your connection is to Cyprus Fondazione Romaeuropa and Instant Dissidence would love to hear from you!
The company is looking for 5 contributions, on which to build the choreographies that will make up the SlowMo performance, which will be screened in video format on 31 May 2022 online on Romaeuropa channels.
If you think this could be you, you have until March 22, 2022 to send a short paragraph detailing the nature of the connection with Cyprus to: f.abbado@romaeuropa.net
---
With the support of Perform Europe as part of the SlowMo Connecting Cloughjordan Ecovillage to continental Europe via land, sea, and dance project. Perform Europe is an EU- funded project aimed to rethink how performing arts works are presented across borders in a more inclusive, sustainable and balanced way by testing new touring and distribution practices and providing policy recommendations for a future EU support scheme. This 18-month journey includes a research phase, launching a digital platform, testing a support scheme, and designing policy recommendations. Perform Europe is funded by the Creative Europe Programme of the European Union and co-managed by a Consortium of 5 organisations: IETM – International network for contemporary performing arts, the European Festivals Association (EFA), Circostrada, EDN – European Dancehouse Network, and IDEA Consult.
In partnership with Ipogia Skini (Cyprus), Fondazione Romaeuropa (Italy), Helsingor Teater (Denmark), Vastsvenska Turnerande SommarTeatern (VTST) (Sweden), and In Between Time (United Kingdom).
The initial development of SlowMo was originally commissioned by Buffer Fringe Festival (Cyprus), funded by the Arts Council of Ireland, with additional support by IMPACT (Imagining Together – Platform for Arts, Culture, and Conflict Transformation) and additional development funding by the Centre Culturel Irlandais (Paris).
An Instant Dissidence production.