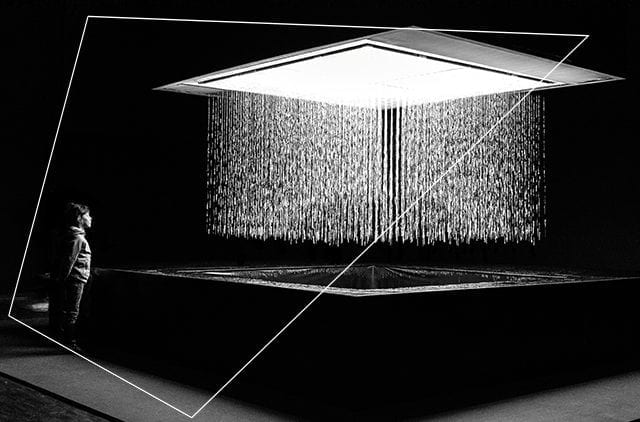 Christian Partos is the protagonist of the second work for 3D Water Matrix proposed by Digitalife 2016. Already presented in 2010 with his mirror sculpture entitled M.O.M and in 20017 with the retrospective Partos10 at Palazzo Fendi, Partos has an unequalled ability to use diverse artistic languages.
Born in Sweden in 1958, he graduated from Stockholm University College of Arts Crafts and Design in 1988, and uses a wide range of techniques and materials (from stone-engraving to the more delicate forms of robotics) and is often involved in site-specific works.
The Sorcerer's Apprentice is the title of his work created for 3D Water Matrix, presented for the first time at the Cité des science et de l'industrie in Paris. The 900 electronic valves controlled by computer that make up the hypnotic fountain will be used to create figures inhabiting the space in a fluid dance.
Like a metaphor of Heraclitus' famous river, everything (images, sounds, visions, gazes, perceptions) is constantly on the move.
---
3D Water Matrix
Original Idea Shiro Takatani, Richard Castelli
Concept Richard Castelli
Project director Juan Carretero (Lumiartecnia Internacional)
Project manager Francisco Carretero (Lumiartecnia Internacional)
Software development Joan Chaumont, Pierre Laborde
Lighting consulent Ulf Langheinrich
Production Epidemic
Photo © Patrik Alac