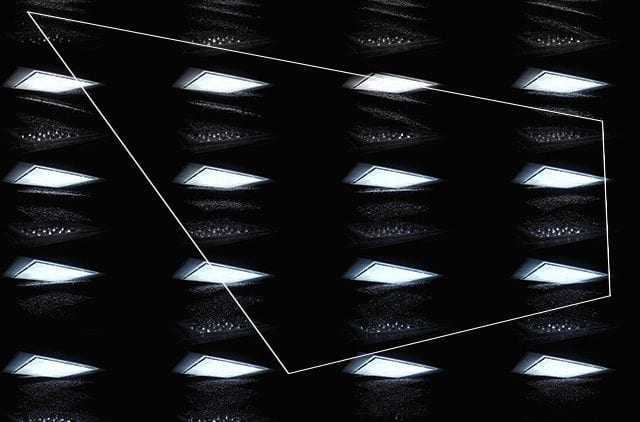 One of the founders of Dumb Type – a Japanese collective that has been experimenting with new digital technology and electronic music in the theatre-dance world since 1984 – Shiro Takatani has become one of the most important names in the international artistic experimentation panorama. His prolific career, which has seen him involved in both performing arts and installations, is marked by numerous important collaborations with Japanese artists of the calibre of Ryoji Ikeda and Ryuichi Sakamoto. It was precisely with Sakamoto, with their work LIFE – fluid, invisible, inaudible… that Takatani took part in the first edition of Digitalife in 2010.
Given the constant theme of water runs through all his artistic production, his invention 3D Water Matrix comes as no surprise: a genuine audio-visual medium, a robotic machine that sculpts water live, creating a constant illusion of shapes and images.
3D Water Matrix is formed of a tank where a fountain of water is controlled by 900 valves, in turn programmed by computer. When manipulated and animated by the light, the natural element creates surprising visions capable of drawing spectators in.
Takatani will be introducing this new medium for liquid creations using his ST\LL animation.
---
3D Water Matrix
Original Idea Shiro Takatani, Richard Castelli
Concept Richard Castelli
Project director Juan Carretero (Lumiartecnia Internacional)
Project manager Francisco Carretero (Lumiartecnia Internacional)
Software development – 3D Water Matrix Joan Chaumont, Pierre Laborde
Software development – ST\LL Ken Furudate
Lighting consulent Ulf Langheinrich
Production Epidemic
Photo © Shiro Takatani