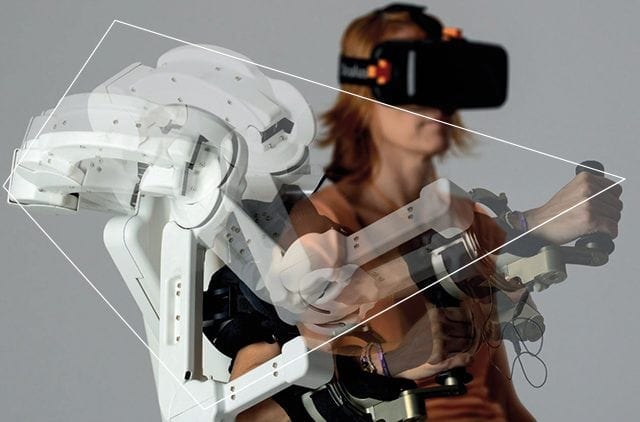 Understanding the Other is celebrating 25 years of the Perceptive Robotics lab at the ScuolaSuperioreSant'Anna di Pisa. The PERCRO Laboratory was founded in 1991 and conducts research activities in advanced robotics, wearable robotics, haptic interfaces, virtual and augmented reality. It also conducts applied research in several areas such as Art and Cultural Heritage, Neuroscience and Neuro-rehabilitation, industrial Servicing and Maintenance, Logistics and Alternative Wave Energy.
The title of the event derives from the studies into Social Perception of Embodiment in which Virtual Reality technology is used to allow a person to interact with someone else, physically present in a remote location.
On one hand, the show uses new IT technology to show how the sense of perception of yourself and your body can be artificially manipulated in a laboratory; on the other, it is a way to raise the spectator's awareness of the needs and condition of "the other" in the various situations in which we communicate in our daily lives.
In particular, Understanding the Other will create two exhibition spaces fitted with film projection stations, showing the development of some of the results of research into Robotics and Virtual Reality achieved by the PERCRO Laboratory in recent years.
---