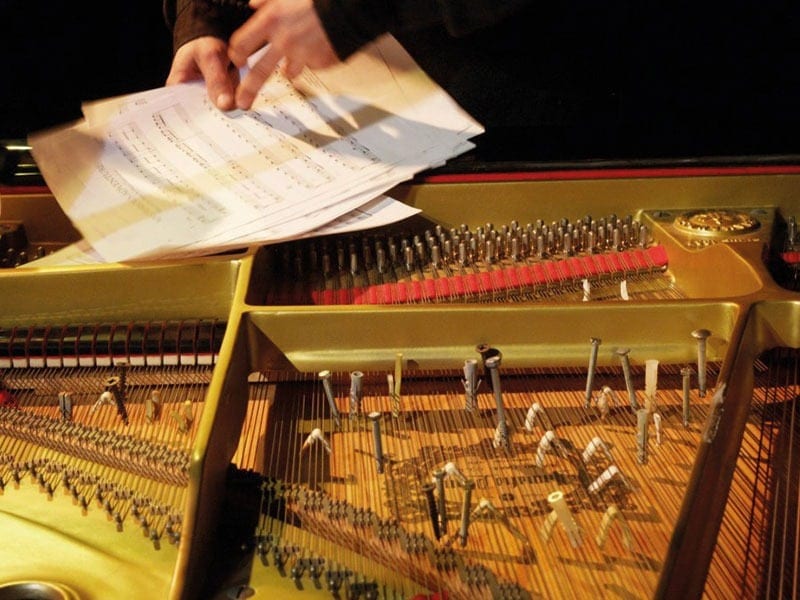 Classical training combined with a modern spirit – the aptitude of Fabrizio Ottaviucci as an interpreter and composer could be summed up with this apparent dichotomy. Graduating with flying colours in piano from the Conservatory in Pesaro, the artist went on to explore the world of electronic composition and music.
It is in this dual role of interpreter of the classical/contemporary and modern composer/improviser that Ottaviucci has performed in major cities around Italy and the world. Collaborating with prestigious partners, such as the German composer and musician Markus Stockhausen (son of the famous Karlheinz) with whom he has worked extensively since 1986.
For REf18, he returns to perform in a new live and unmissable appointment with the profound musical learning of this great artist.