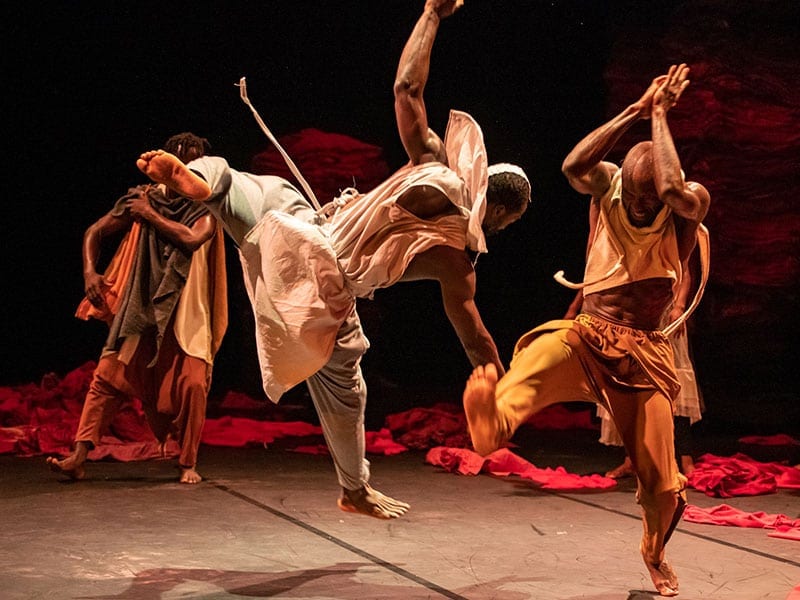 Opening REf18 in the spirit of uniting African and Western imaginary, Kirina is a production featuring 9 dancers, 1 actor, 4 musicians, 2 singers and 40 extras, born from a collaboration between the choreographer Serge Aimé Coulibaly (previously a dancer for les ballets C de la B founded by Alain Platel and founder of Faso Danse Théâtre), the Malian singer, icon of world music, Rokia Traoré and the scholar and writer Felwine Sarr (librettist of the show).
The show takes its name from the place situated in today's Guinea where the last battle took place, resulting in the birth of the Mandingo Empire in West Africa. It is from this place that the crew recounts and describes the march of a people, caught up in a moment of extreme strength and splendour.
The power and sensuality of music meet the energy of dance, merging with a text able to lead African and Western roots into the future. «Our societies are in constant motion, populations change quickly in big cities, and these transformations are part of a great march, that of humanity», said Coulibaly.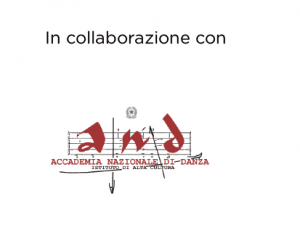 Duration
90'
Concept, Choreography
Serge Aimé Coulibaly
Composition, Musical direction
Rokia Traoré
Based on a libretto by
Felwine Sarr
Dancers
Sayouba Sigué, Adonis Nebié, Ahmed Soura, Marion Alzieu, Antonia Naouele, Ida Faho, Jean-Robert Koudogbo Kiki, Daisy Phillips/Giulia Cenni, Issa Sanou
Lyricist
Ali 'Doueslik' Ouédraogo
Singers
Naba Aminata Traoré, Marie Virginie Dembélé
Musicians
Aly Keita/Youssouf Keita (balaphone), Saidou Ilboudo (percussions), Mohamed Kanté (bass), Yohann Le Ferrand (guitar)
Dramaturgy
Sara Vanderieck
Choreography assistant
Sayouba Sigué
Set
Catherine Cosme
Costumes
Salah Barka
Lights
Nathalie Perrier
Video
Eve Martin
Light technician, Video, Sound
Hermann Coulibaly, Jérémy Vanoost, Ralph M'Fah-Traoré 
Production manager
Laure Louvat, Hanna el Fakir
Distribution
Frans Brood
fransbrood.com
Production
Faso Danse Théâtre, Ruhrtriennale
Co-production
Festival de Marseille (FR), La Villette Paris (FR), les ballets C de la B (BE), Théâtre National Wallonnie-Bruxelles (BE), Romaeuropa Festival (IT), Kampnagel Hamburg (DE), De Grote Post Oostende (BE), Kunstencentrum Vooruit Gent (BE), La Rose des Vents Villeneuve d'Ascq (FR), ExtraPôle Provence-Alpes-Côte d'Azur (FR)
Executive producer
les ballets C de la B (BE)
Thanks to
Ankata (Bobo Dioulasso, Burkina Faso), Fondation Passerelle (Bamako, Mali)
With the support of
Fédération Wallonie-Bruxelles, Wallonie-Bruxelles International, Taxshelter Belgium
Photo ©
Philippe Magoni