Born in Buenos Aires, Lola Arias has developed her artistic career by seeking to surpass the frontier that separates reality from her representation, the biographical discourse from artistic fiction, personal memory from collective recollections. Writer, director, filmmaker and performer, the artist constructs her works starting from the human encounter between apparently different people, transforming their dialogue into an instrument of poetic inquiry on historical or topical subjects.
MINEFIELD brings Argentine and British veterans of the Malvinas War together to explore what has remained in their heads, thirty-six years later. The theatre is a film set or a time machine that takes us back to the war to reconstruct the memories of its protagonists – Lou Armor, Rubén Otero, David Jackson, Gabriel Sagastume, Sukrim Rai, Marcelo Vallejo. Survivors and heroes, victims and enforcers.
What do these men have in common? And what is a veteran? MINEFIELD is the story of more personal wars, to remember and narrate solitary combat and the mark that it has left on history and on the lives of those who experienced it.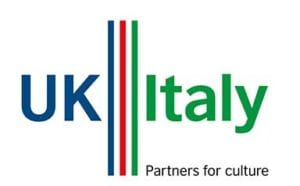 Duration 100' Written, Directed by Lola Arias Cast Lou Armour, David Jackson, Gabriel Sagastume, Ruben Otero, Sukrim Rai, Marcelo Vallejo Research, Production Sofia Medici, Luz Algranti Set designer Mariana Tirantte Music composer Ulises Conti Light designer, Technical direction David Seldes Video designer Martin Borini Sound engineer Roberto Pellegrino, Ernesto Fara Director's assistant Erika Teichert, Agustina Barzola Technical assistant Imanol López Production assistant Lucila Piffer UK assistant Kate O'Connor Costumes Andrea Piffer UK producer for LIFT Erica Campayne, Carolyn Forsyth, Matt Burman Associate producer Gema Films MINEFIELD was originally commissioned and co-produced by LIFT, Royal Court Theatre, Brighton Festival Universidad Nacional de San Martín, Theaterformen, Le Quai Angers, Künstlerhaus MOusonturm, Maison des Arts de Créteil, Humain Trop Humain / CDN de Montpellier and Athens & Epidaurus Festival and supported by Arts Council England, British Council, The Sackler Trust Supported by British Council, Embajada de la República Argentina en Gran Bretaña e Irlanda del Norte, Arts Council England, The Sackler Trust