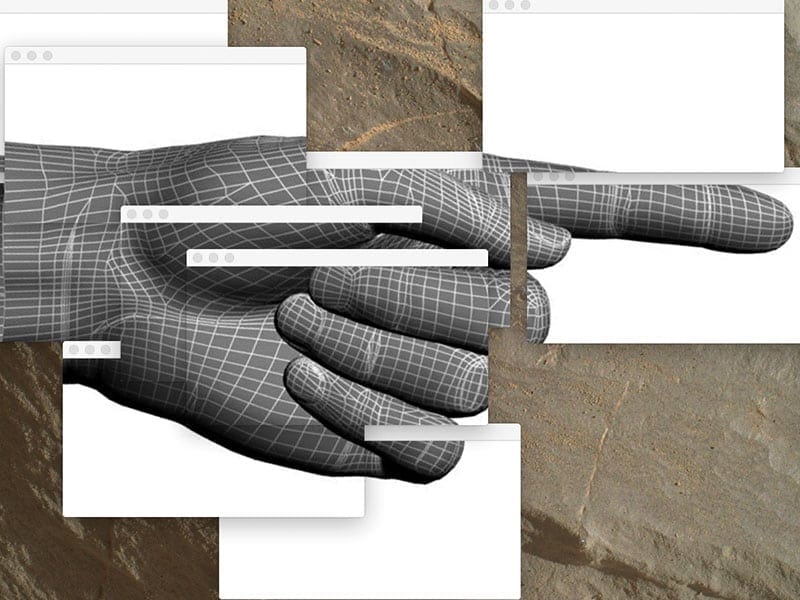 IOCOSE is a collective comprised of four artists: Matteo Cremonesi (Brescia), Davide Prati (Berlin), Filippo Cuttica and Paolo Ruffino (London). They have been working as a group since 2006 with a variety of media such as websites, videos, social media networks, portraits and even sunflower seeds and dogs.
Their goal is to investigate the failure of all utopian and dystopian narratives concerning technological and cultural development. How is the future narrated? Is the imagery through which we tell it not already failing?
Moving Windows Forward is an ironic and provocative live performance in which the artists push a series of things and people forward with a finger. The reason for this apparently familiar gesture? To try to move the whole world ahead while being in contrast with the rhetoric of innovation.