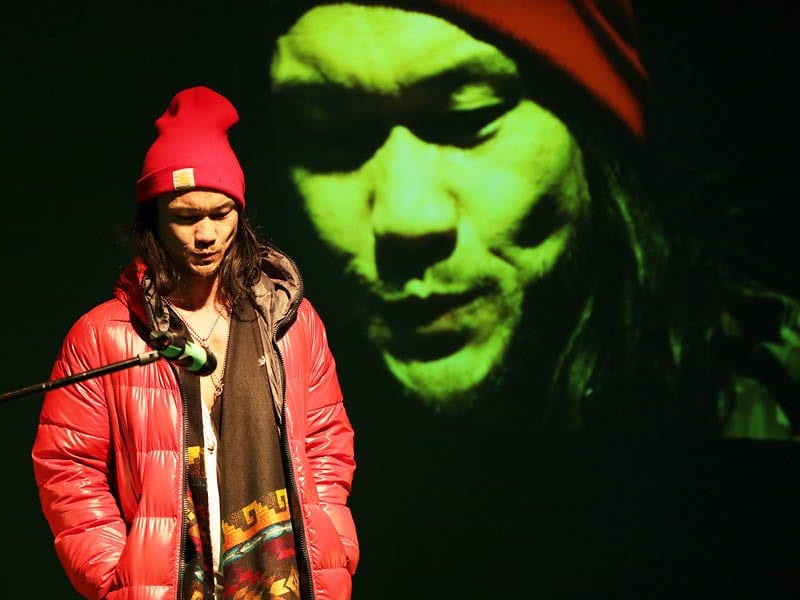 PANORAMA, the Motus' Enrico Casagrande and Daniela Nicolò latest production, questions people's motion and migration together with research on post-nationalistic identity. The show is indeed a collective and visionary biography of the interethnic group of performers belonging to the legendary theatre in the New York East Village, founded by Ellen Stewart: La Mama.
With the support of Erik Ehn for dramaturgy – and elaborate visual design developed at Seoul Institute of the Arts – Motus creates new existence's scenarios on the concept of fluid identity and nomad identity, putting to the test any attempt to irrevocably fix people, nationalities, ethnicities, professions in hierarchical and unchangeable categories.
From Seoul to the Dominican Republic, from China to Vietnam through Turkey, PANORAMA is a kaleidoscopic performance on the human right to be in movement, on cultural nomadism and the artistic expressions it generates.
Duration
 80' circa
Show in English with Italian subtitles
Devised, Directed by
Enrico Casagrande, Daniela Nicolò
Dramaturgy
 Erik Ehn, Daniela Nicolò
with the actors of the Great Jones Repertory Company
 Maura Nguyen Donohue, John Gutierrez, Valois Marie Mickens, eugene the poogene, Zishan Ugurlu, Perry Yung
Music
Heather Paauwe 
Assistant director
Lola Giouse
Sound design
 Enrico Casagrande 
Light design
 Andrea Gallo, Daniela Nicolò 
Video design USA 
CultureHub NYC 
with
Sangmin Chae 
Video design Europe
 Paride Donatelli, Alessio Spirli
Visual project 
Bosul Kim, Seung Ho Jeong 
Technical direction 
Paride Donatelli
Production
 Elisa Bartolucci
Logistic
 Shaila Chenet
Communication
 Marta Lovato, Estelle Coulon 
Graphic design, Press office
comunicattive.it
International distribution
 Lisa Gilardino 
Production 
La MaMa Experimental Theatre Club
with
Motus
 In coproduction with
Seoul Institute of the Arts | CultureHub, USA | Vooruit, Belgium | FOG Triennale Milano Performing Arts | Emilia Romagna Teatro Fondazione | Grec Festival, Spain | L'arboreto - Teatro Dimora 
In collaboration with
 Under The Radar Festival, USA 
With the support of
MiBACT, Regione Emilia Romagn
 Photo ©
Theo Cote