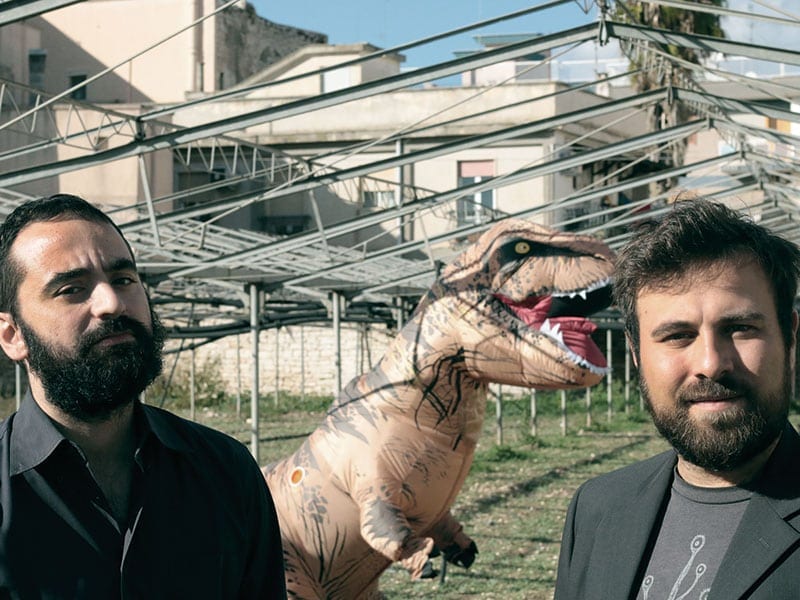 Founded in 2010 by Michele Altamura and Gabriele Paolocà, the VicoQuartoMazzini company – from Puglia – works on everyday life's nonsense to reveal more logical explanations. Vieni su Marte (Come to Mars), their latest production, was initially conceived from small news and thought on humanity's condition.
The MARS ONE project (mars-one.com) has been initiated to select a group of colonists to live permanently on Mars soil. About one-hundred applied to be part of this first community.
Fascinated by the data, the company focuses on what drives humans to feel uncomfortable in their condition (material or existential) and move elsewhere. Vieni Su Marte portraits fragments of humans who are willingly ready to leave a known place for something unknown. Together with them, a lonely Martian will try to understand and experience the complex human nature.
Duration 75' By VicoQuartoMazzini Direction, Performance Michele Altamura, Gabriele Paolocà Dramaturgy Gabriele Paolocà Set Alessandro Ratti Lights Daniele Passeri Costumes Lilian Indraccolo Camera, Video editing Raffaele Fiorella, Fabrizio Centonze Technics Stefano Rolla Production VicoQuartoMazzini, Gli Scarti with the support of Officina Teatro, Kilowatt Festival, Asini Bardasci, 20Chiavi Teatro Support MiBACT, SIAE within the project 'Sillumina - Copia privata per i giovani, per la cultura'