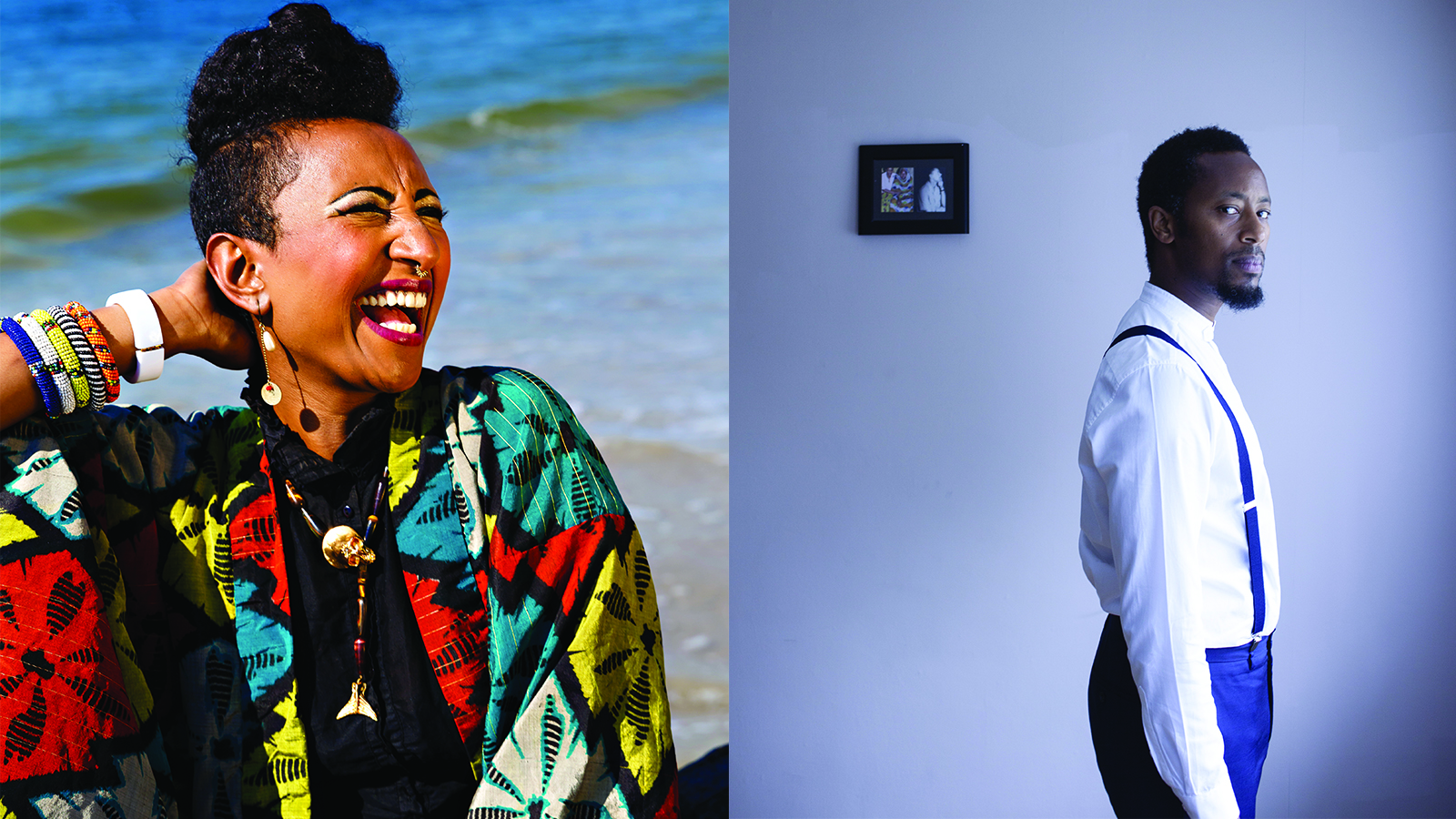 Alsarah is the icon of East African retro-pop music. After escaping from Sudan and then from Yemen, the musician moved to the US, where, together with his sister Nahid, he founded the Nubatones. With Arabic and Sudanese lyrics and an affection for traditional instruments, the band has garnered international attention.
Equally surprising is the voice of J.P. Bimeni and his band The Black Belts. Having fled from the civil war of Burundi at the age of 15, Bimeni obtained refugee status in the United Kingdom. There, between jam sessions and open mic evenings, he cultivated his passion for music, in the process becoming a young star of funk, influenced by the poignant ballads of southern soul.
Alsarah – Alsarah is a singer, songwriter, bandleader and a somewhat reluctant ethnomusicologist. Born in Khartoum, Sudan, she relocated to Yemen with her family before abruptly moving to the USA, finally feeling most at home in Brooklyn, NY where she has been residing since 2004. She is a self-proclaimed practitioner of East-African Retro-Pop music. Working on various projects, she has toured both nationally and internationally. Alsarah & the Nubatones were born out of many dinner conversations between Alsarah and Rami El Aasser about nubian 'songs of return', modern migration patterns and the cultural exchanges between Sudan and Egypt. Since their first show in October of 2011, the group has performed nationally and internationally at many prestigious festivals and venues. With audiences varying in age and ethnicity, the Nubatones has proven over and over that soul crosses all cultural and linguistic barriers.
J. P. Bimeni – On his debut album Free Me, Burundian-born JP Bimeni astonishes with a voice that recalls Otis Redding in his prime whilst resonating with the soul of Africa. A refugee who's been living in London since the early 2000s, Bimeni songs of love and loss, hope and fear deliver with a conviction that comes from the extraordinary experiences life has thrown at him. A descendant of the Burundian royal family, Bimeni fled his country aged 15 during the 1993 civil war. Following three attempts on his life – at school he watched as his schoolmates were murdered, he was then chased by motorcycle militia-men and finally poisoned by doctors in hospital – he was given refugee status and fled to the UK where he's remained ever since. With classic 60s-sounding Motown and Stax-inspired grooves the album was written by musical director Eduardo Marti?nez and songwriter Marc Ibarz and Bimeni imbues these tales of love and loss with his tragic experiences making 'Free Me' a deep soul soundtrack to his pained life: "When I sing I feel like I'm cleansing myself: music is a way for me to forget". On "Free Me" tough funk jams segue into deep southern soul and heart-felt ballads, with a unique vibe present throughout this modern funk-soul masterpiece thanks to Bimeni's uplifting African 'soul' style. Whether it's the conscious funk of 'Honesty', the defiant, empowering 'Fade Away' or the tearjerker 'I Miss You', with each twist and turn Bimeni displays an astonishing depth with his vocal range. The fact that Bimeni has lived a life most extraordinary and lived to tell the tale makes these songs even more resonant: "When I was on my death-bed, after I'd been shot, they brought a priest to read my last rites" he remembers. " I looked at the priest and I said 'I don't feel like I'm going to die. I feel like I'm gonna' live long, meet the world and I'm going to prove to myself that the world is not just hate or killings.' For Bimeni, music is a way to survive: "You can't entertain the pain of your problems all the time – you have to put them away and let something else fill the space where it's just been pain, worry and terror."
Line-Up Manara
Voice, melodies: Alsarah
Back vocal: Nahid
Bass: Mawuena Kodjovi
Oud: Brandon Terzic
Percussions: Rami El Aasser
Line-Up Free Me
Voice: J.P. Bimeni "The Roaring Lion of Africa"
Drums: Rodrigo Díaz "El niño"
Bass: Pablo Cano "Bass man"
Guitar: Fernando Vasco "Dos pistolas"
Keyboards: Alex Larraga "Subtle Man"
Trumpet: Ricardo Martinez "Richy"
Sax: Rafael Díaz "Salsofon"
Special guests:
Guitar: Eduardo "Duduman" Martínez
Keyboards: Lucas "Duplash" Duplá
Songwriter: Marc Ibarz, Lucas Duplá and J.P. Bimeni