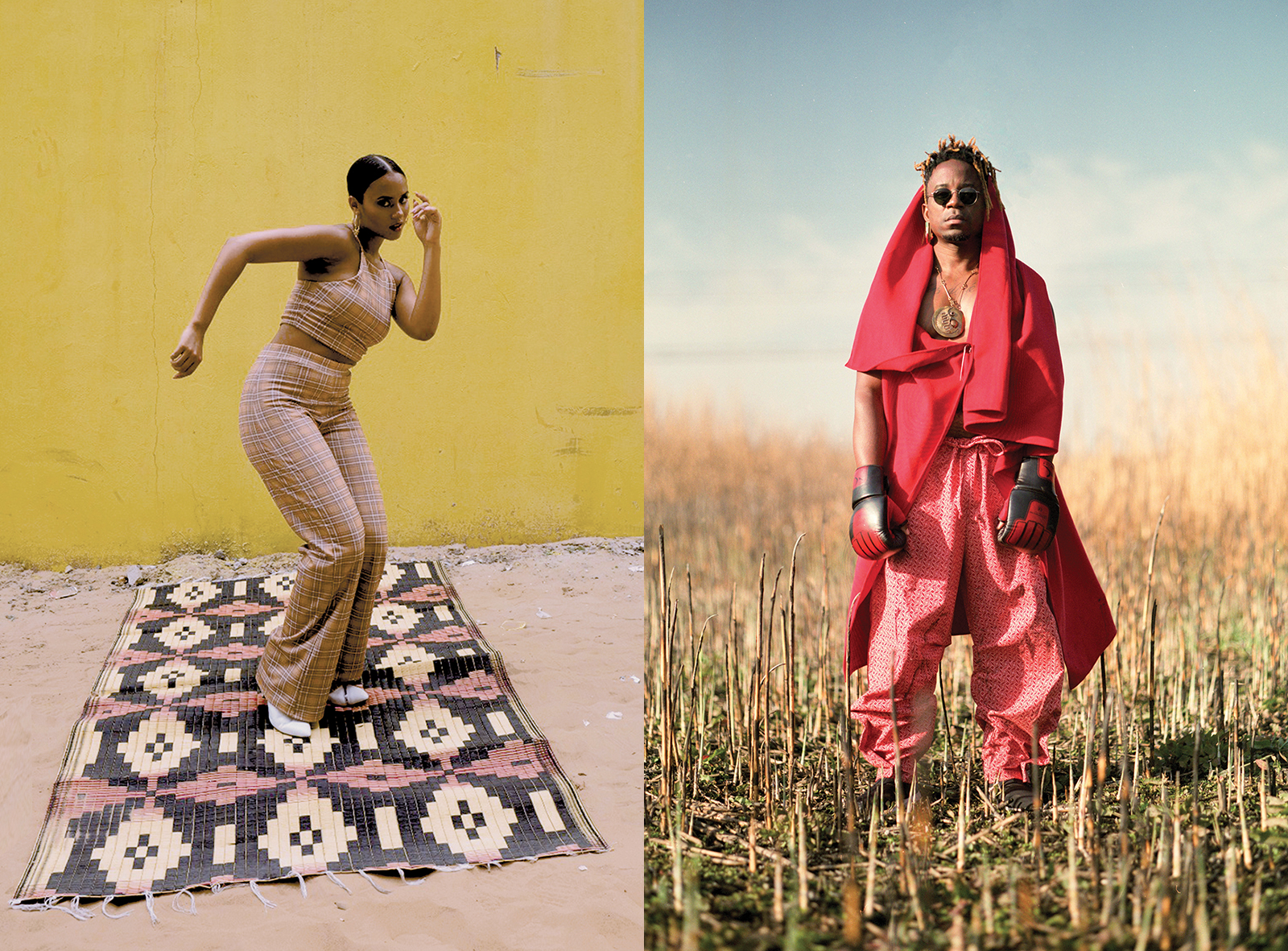 Cameroonian Blick Bassy, of Bassa ethnicity, displays an artistic journey that mixes African, Latin and American influences, guitars and banjo, cellos and trombones. 1958, his concept album presented in Rome, is dedicated to the death of Ruben Um Nyobé at the hands of the French forces: an anticolonial leader who fought for the independence of Cameroon.
Mayra Andrade is another globetrotter- originally from  Cape Verde and having passed through Paris, she settled in Lisbon coming to be considered the heir of Cesaria Evora. Manga (mango), her fifth album, embraces western romanticism and southern sensuality, afrobeat, as well as the traditional sounds of Cape Verde, to build an intimate and poetic self-portrait of the artist.
Blick Bassy – Born in 1974, singer, songwriter, guitarist and percussionist Blick Bassy grew up with 20 siblings in Cameroon's capital Yaunde, Blick Bassy started his first band, Jazz Crew, when he was 17. Playing a fusion of African melodies, jazz and bossa nova, Jazz Crew quickly became the most sought-after group in the city. In 1996, he formed a new band called Macase. During almost 10 fruitful years Macase released two acclaimed albums, Etam (1999) and Doulou (2003), as well as picking up various regional and international awards, including the RFI Prize for World Music (2001), Best Group by MASA (2001), Best New African Group by the KORA Awards (2003) and the CICIBA Prize (2003). Then in 2005, Bassy decided to leave Macase and he moved to Paris where he started working with Manu Dibango, Cheikh Tidiane Seck, Lokua Kanza and Etienne Mbappé. A few years later he signed to the World Connection label and he finally got to do work on his solo album, Léman. Léman was recorded in Salif Keita's studio in Bamako, Mali, and in Bassy's current hometown of Paris, and co-produced by Jean Lamoot (known for his work with Souad Massi, Salif Keita, Nneka and Kasse Mady Diabaté) and Jean-Louis Solans. 1958 is his last album.
Mayra Andrade – Cape Verdean songstress and author Mayra Andrade made a name for herself as a songwriter and performer in her adolescence. By her early twenties she was an established talent, known throughout the Parisian world music scene for her keen writing and adept vocals. Mayra spent her earliest years globetrotting. Born in Cuba, she moved to Senegal, then Angola, followed by Germany, before settling on her parent's native island of Cape Verde. By her early teens Mayra displayed significant talent. Her victory in the songwriting competition at the Francophone Games in Canada at age 16 confirmed her position as a rising star. She performed throughout the Portuguese-speaking world, taking the stage in Praia, Mindelo, and Lisbon. Settling in Paris in 2002, Andrade worked her way up the ladder, performing at acoustic venues in various cities before eventually headlining major festivals. Her reputation earned opportunities to share both stage and studio with established veterans such as Charles Aznavour and Césaria Évora. Andrade released her debut solo record in 2005, entitled Navega. The album, distributed by media giant Sony BMG, enjoyed a lasting presence on World Music Charts Europe, among others.
Blick Bassy
Lead Vocal + guitar : Blick Bassy
Cello + back vocal : Clément Petit
Trombone + keyboard + back vocal : Johan Blanc
Trompette + keyboard + back vocal : Arnaud Casenave
Sound Engineer + Tour manager : Edouard Bonan
Artistic production : Tour Makers
Administration/Production : Zouave
Mayra Andrade
Lead vocal: Mayra Andrade
Bass: Swaeli Mbappé
Drums: Tiss Rodriguez
Keys: Nicholas Vella
Guitar: Euclides Gomes