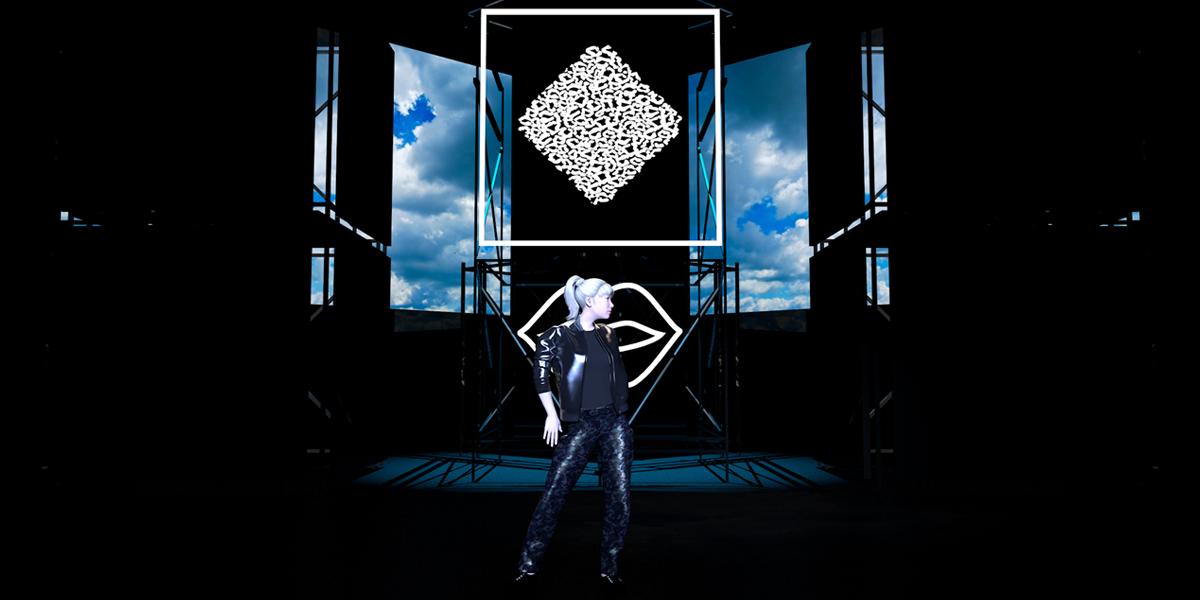 What is authorship in the digital age? And is it possible to enjoy a live work in the immaterial space built by technologies? Created by musician and performer Myriam Bleau (guest of the Festival in 2015) in collaboration with the avatar and artist LaTurbo Avedon, Eternity Be Kind is a multiplatform virtual performance taking the format of a deconstructed hyper-pop concert.
Between mythological symbolism and baroque hints, the two artists (the real one and the virtual one) invite you to a multisensory experience of collective staging.
Myriam Bleau (EN) – Myriam Bleau is a composer, digital artist and performer based in Montreal. She creates audiovisual systems that go beyond the screen, such as sound installations and performance-specific musical interfaces. Her hybrid electronic practice investigates music performance as a codified cultural manifestation and recontextualizes pop culture elements and music history tropes. Her work has been recognized and presented internationally : Prix Ars Electronica (AT), Sónar (ES) and Sónar Hong Kong, Sonic Arts Award (IT), Elektra (CA), Mutek (MX), ISEA (CA), Transmediale (DE), ACT (KR), Laboral + Lev (ES), Scopitone (FR) and Cafe Oto (UK), to name a few.
LaTurbo Avedon (EN) – LaTurbo Avedon is an avatar and artist originating in virtual space. Their work emphasizes the practice of nonphysical identity and authorship. Many of the works can be described as research into dimensions, deconstructions exploring topics of virtual authorship and the physicality of the Internet. They curate and design Panther Modern, a a file-based exhibition space that encourages artists to create site-specific installations for the internet. LaTurbo's process of character creation continues through gaming, performance and installations. Their work has appeared internationally, including TRANSFER Gallery (New York), Transmediale (Berlin), Haus der elektronischen Künste (Basel), The Whitney Museum (New York), HMVK (Dortmund), Barbican Center (London), and Galeries Lafayette (Paris).
Conception: Myriam Bleau, LaTurbo Avedon
Composition: Myriam Bleau
Performance: LaTurbo Avedon
Web application development: Conan Lai
Choreography: Jossua Collin
Production: Myriam Bleau + Recto-Verso (Québec)
You may be interested